 We were invited to try the new Monart Image Experience at Monart Destination Spa; this is how we got on.
Let's face it; you don't need one reason to visit Monart Destination Spa - its international reputation makes it the ultimate place to go for five-star treatment. But, if for some reason you had to persuade someone that it's a good idea to go, tell them about the Monart Image Experience facial. Image Skincare is now a spa product partner with Monart Destination Spa; guests have the opportunity to choose from eight new facial treatments.
I was invited to try the 'Monart Image Experience', and there was no way I was giving up that opportunity. We arrived late one Friday night, entering through the front door of a stately home. From there, we were basically in the spa version of Narnia. The stately home is only a small fraction of the Monart experience, housing cosy drawing rooms to relax in.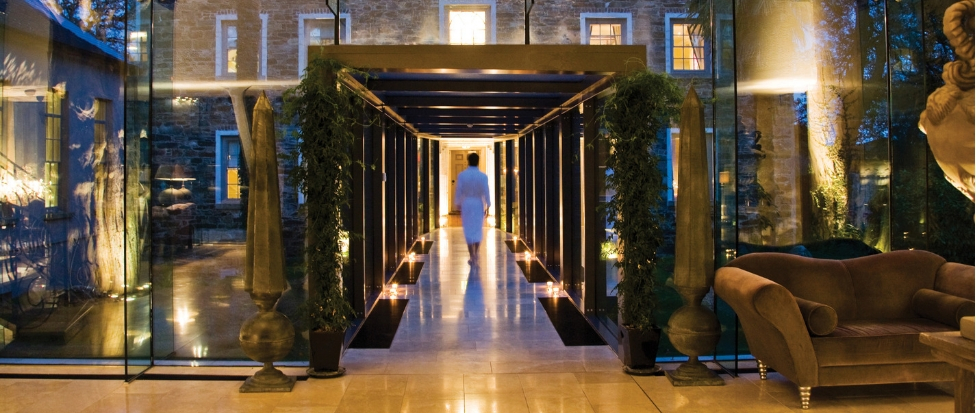 The Monart Experience
As you walk through the house corridor into the modern extension where the majority of Monart actually lies, you get the feeling that this is no ordinary hotel. Because it's not. It's a spa with a hotel attached rather than the more usual opposite. The whole place smells divine, and guests walk around in their robes wherever they like (except the fine dining restaurant where we had our delicious meal). After dinner, we had a drink in the Garden Room where you can eat in your robe and then we discovered our room. And what a room it was. Comfiest bed ever, for one. But the view, over the gardens and lake, was the highlight.
Advertised
We had limited time at Monart, so it was an early start for us down to the main attraction - the spa. It is a glorious spa if a little packed on a Saturday (which is to be expected). And no kids! But I was there for the facial, and here's how it went.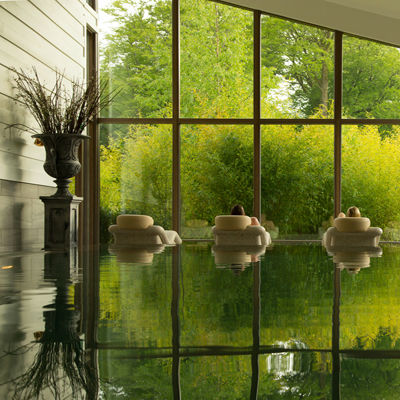 The Monart Image Experience
I was taken to a little room in the treatment section of the spa and met Kelly, my Image facialist. We had a chat about my various concerns, so she amended the products in the Monart Experience package to suit them better. I liked that. There's no point getting a facial with products that will you nothing for your skin. When I asked, Kelly explained what products she was using and why and it was a truly relaxing and premium-feeling facial. Kelly even gave me a bit of a massage with a hot towel because she had noticed all the knots in my back and it was a most welcome extra.
I've been lucky enough to have had many facials over the past few years, of all different types. I can confirm that this one, which is firmly in the luxury section, is one of the best. My redness was brought down, and I had that 'glow' you know didn't come from eating too much meat. It is 100% a five-star facial.
Advertised
In Monart's words: THE MONART IMAGE EXPERIENCE: An age later peptide and antioxidant infusion that promotes hydration radiance and glow. Feel refreshed with our enzyme ageless exfoliating treatment followed by an infusion of antioxidants, peptides and plant-derived anti-ageing stem cells, suitable for all skin types looking for hydration luminosity and rejuvenation. 45 mins - €120. 
If you're planning a romantic weekend for two or a really special girls' gettogether, you have to consider Monart. It is The Ultimate. However, if I'm allowed one complaint, it's that it is not public transport friendly. We arrived by train, and the taxi from the station cost €15. We were promised a lift in the spa's car to our next destination, but because the concierge was too busy, we had to take a taxi and ended up being completely ripped off. If you are planning a trip to Monart, definitely drive. And definitely get the facial.