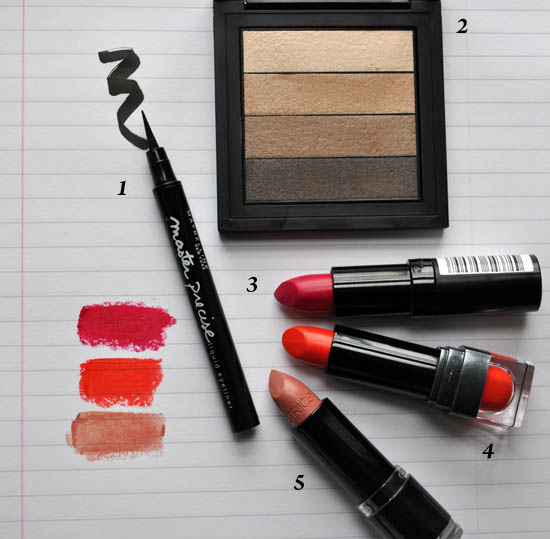 It occurred to me when I was putting together last week's post on Bobbi Brown's Neons and Nudes collection (it's out now, I had a gander at it in Brown Thomas on Saturday, FYI) that it's actually one of the most dupable collections I've ever seen.
So I decided to give it a go.
For research purposes, like.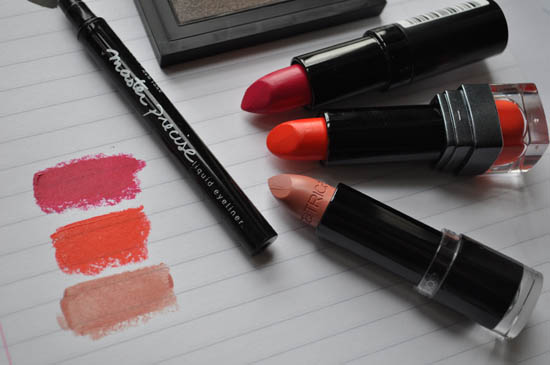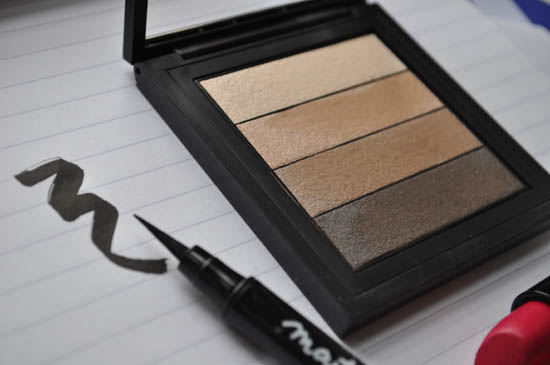 Advertised
So if you like the idea of the edit and love the colours but baulk at the prices, here's what I suggest you swap in for some of the key products:
In place of the pricey Ink Liner in Bobbi's collection which is €24, check out Maybelline's new Eye Studio Master Precision Liquid Liner, €8.99. For fans of felt pen-style liners, this swap is a no-brainer
OK, so this new Gosh Smokey Eyes Quad in 02 Brown, €11.99, only has four colours as opposed to Bobbi's six - but eh, it's also a quarter of the price. And like - how many browns does one really need in one's kit? Answer: if you are me, the number seems to be about 56,000. Extra bonus: there's no glitter in sight, all colours are soft satins so this is a good pick for fans of low-impact neutrals
Lipwise, I'm duping Bobbi's €25 lipsticks with budget bullets. Instead of Neon Pink, how about shade 02 from Kate Moss' Lasting Finish collection for Rimmel? Not a 100% match but a really great fuchsia that has lots of longevity, and costs just €6.95
Atomic Orange is well substituted by NYX's Black Label Lipstick in Citrine. This was one I bought online from Cherryculture.com and love its ways muchly. It cost $6, so a little cheaper than what Bobbi wants us to part with too
The nude shade in the collection, Uber Beige, can be swapped for Catrice's Ultimate Colour Lipstick in The Nuder The Better. Again, this is around €3-€4, so really affordable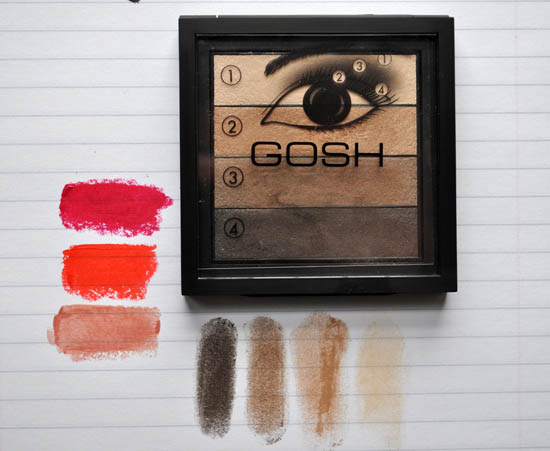 And some all-important swatches.  So - what do you think? Fancy getting a shot at the sleek look of Neons and Nudes for a rather more purse-pleasing price?