 Want instant glam on a budget? We've got it covered.  
Over the weekend I was doing a spot of browsing around town and found myself in Penneys. Unusually for a Saturday, it wasn't absolutely jammed, which meant that there was a bit of time to actually look at things instead of having to rugby tackle my way around the store like normal.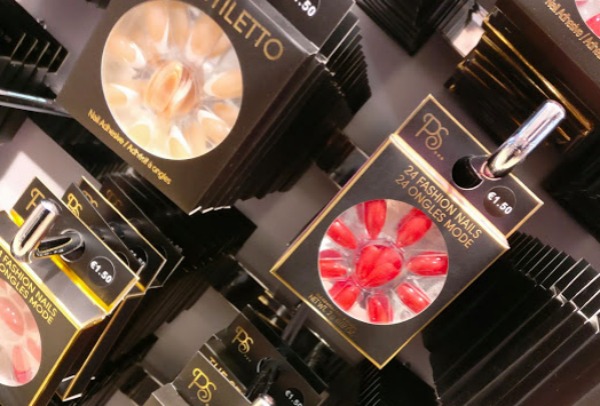 In among all the beauty loot I spied some great little accessories including some pretty brush holders (€4), lashes (€1.50+) and also these false nails (€1.50) The reason these caught my eye was because they're so like the House of Holland nails I've written about before, only at about a tenth of the price.
Advertised
Personally, I really love the dove grey ones below with the stiletto tips as they're simple but still have a little edge. If you want something more classic, there are red, nude and pink nails available in either square or stiletto tip. As well as those there are also some beautiful bright shades including blue and more intricate nail designs too.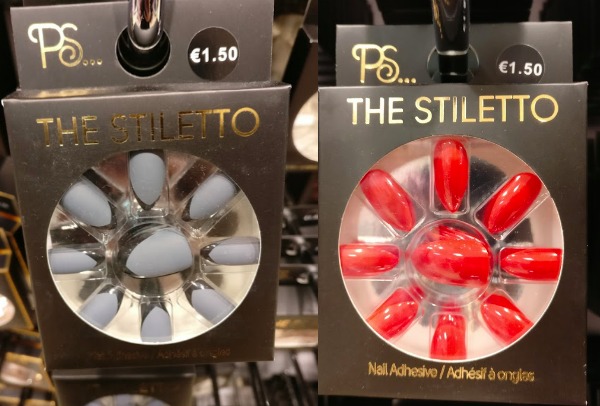 Depending on what style you go for, stick on nails are one of the easiest ways to add a touch of elegance/sass/glam/cool to your look. And at €1.50, how could you go wrong?