 The lip plumper that's way easier and less painful than the Kylie Jenner way
It's hard to think of anyone other that Kylie Jenner when discussing plump pouts. Although she finally admitted she had had a little help in that departure from a couple of needles and not the lip liner she claimed to use, she inspired a whole lot of experimenting with makeup to fill out lips.
So, I thought I would show you this neat little trick to creating your very own lip plumper. And it couldn't be easier. It feels gorgeous too.
All you will need is:
Cinnamon essential oil
Peppermint essential oil
Your very favourite lip gloss or balm
.5 oz glass or plastic jar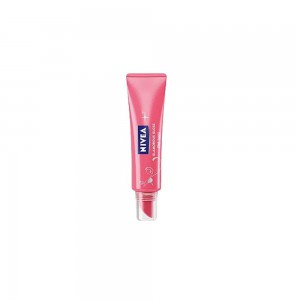 Step 1
Take your chosen lip gloss or balm and decant into your jar. Add four drops of peppermint oil, and four drops of cinnamon oil.
Advertised

Step 2
Mix extremely well.
Step 3
Apply as usual.
Yes, it's that simple. And it gives you better results than a lot of high street brands. Plus, it's cheap as chips.
It's important to be aware are many different types of essential oils on the market, and as this is a lip product it is important to make sure you are not buying a cheap synthetic one. Do-Terra is my personal favourite, as they ensure the quality of their product is pure enough to ingest. Your lips will feel tingly and look fuller in no time, and as an added bonus your breath will be minty fresh!
Advertised
Have you ever tried any lip plumping products at home you want to tell us about?