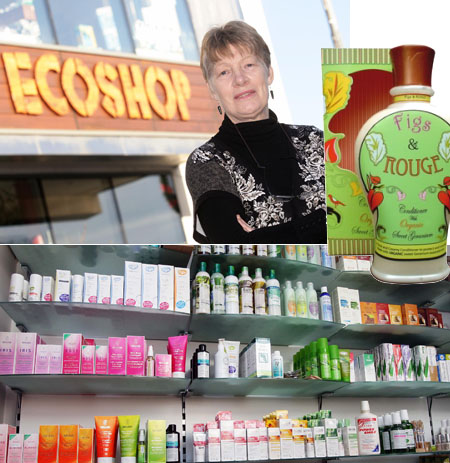 While we're not at the point of making new year's resolutions quite yet, for those living down Wicklow-way, potential promises to use kinder skin, body and haircare have just become a little easier.
Ecoshop, founded by Jane Hall (above), opened in Greystones just before Christmas, and boasts a massive 3,500+ product lines  - not all of which are beauty, rest assured. You can shop food, natural paints, pet products, stationery, books, clothes and cleaning products - pretty much everything you'd need to effect a total lifestyle change, actually.
But we're interested in the business of beauty, so on the pamper menu are brands like Figs and Rouge, Lavera, Weleda,  Clean, Ecover, Faith in Nature, Green People, Burt's Bees and Logona cosmetics, as well as much more.
Advertised
Interested? Head to Ecoshop at Meridian Point, Church Road, Greystones, Co Wicklow, call 01 287 2914  or check out their transactional website at ecoshop.ie