 Let your inner Rainbow Bright out the play with the newest highlighter on the market
Remember last week when we were talking about how holographic and unicorn highlighters are set to be the next big thing for summer? Well, someone has clearly been paying attention to the trends over at Essence, because they've just launched one of their own, ahead of most of the luxury brands.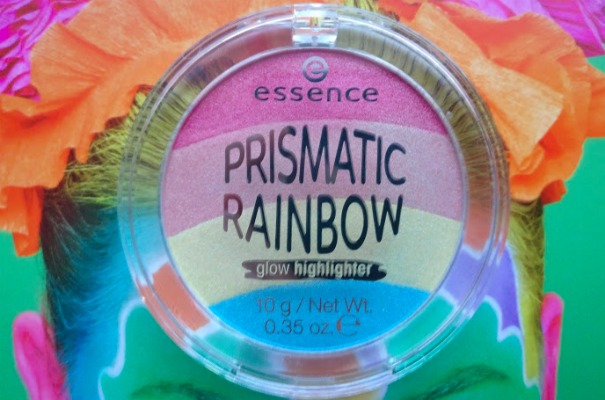 The new Prismatic Rainbow Highlighter (€4.40) is due to hit stores any day now, and while you might think it looks like something you'd only wear to a festival, believe it or not, it's actually gorgeous on. The shades are all light reflective and when your swirl a brush over them they combine to give a multi-faceted, shimmering prism-glow to skin.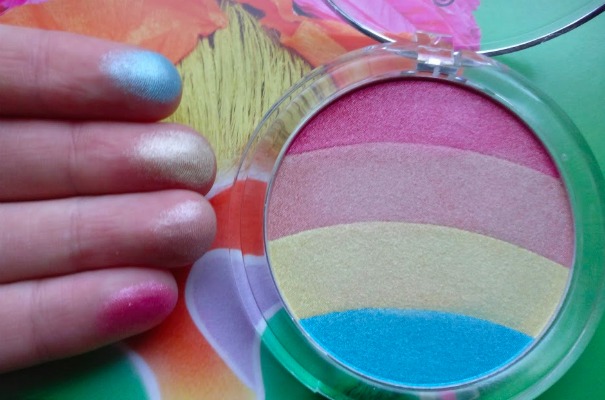 Advertised
Of course, if you wanted to you could pick up the colours individually and use them as eye shadows or blusher (maybe not the blue, though, eh?). Unfortunately, it's a bit of a tricky one to photograph, so to try and show what it looks like on I've taken a snap in two different lights which you can see below.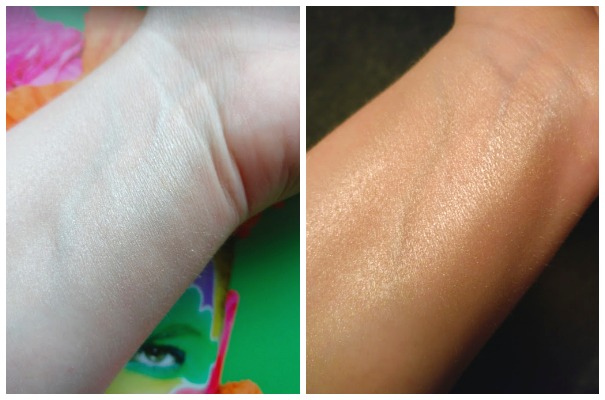 The finish as you can see, isn't particularly "crazy" or unwearable. Instead, it has a normal highlighting effect on skin that changes between the tones of pink, green, champagne and blue as you move.
Prismatic Rainbow is the type of product that will have your friends ooh-ing and aah-ing whenever you pull it out of your bag, and with a price tag of just €4.40, it's is the perfect way to try out the trend for unicorn/holographic highlighters without breaking the bank.