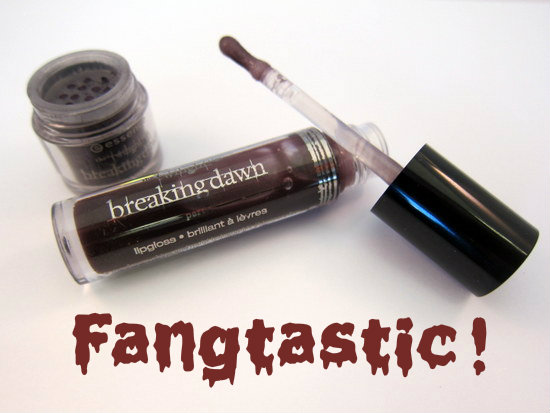 I have a confession to make. I am – whisper it – not a Twilight fan. I feel very much alone and in the minority these days but what can I say, I prefer my vampires a little less sparkly and a little more grown up  – think Eric in True Blood (mmmm), or Anne Rice's Lestat.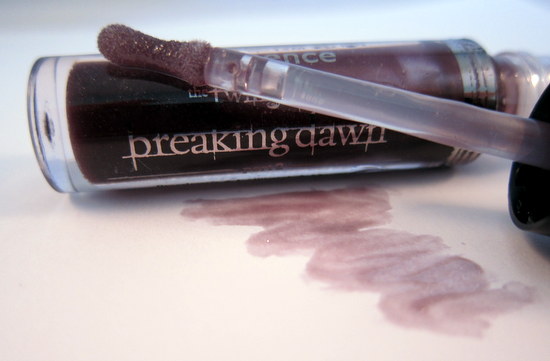 That's not to say the series is without its plus-points. The whole K-Patz saga has given me endless fodder for staff room chit chat, and my makeup bag is reaping the benefits too. We gave you a heads-up on the new Essence Breaking Dawn collection here – as well as the chance to win some gorgeous goodie bags – and now I've got my grubby little paws on some bits and pieces from the range.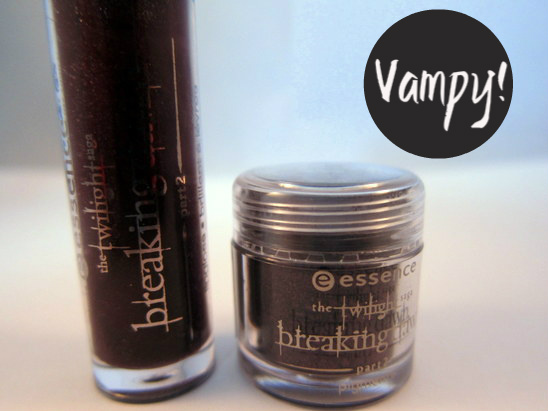 This lipgloss in 01, Alice Had A Vision – Again, is described as an intense lilac but is more of a sheer but smoky plum.  It looks a very dramatic in the tube but is actually really wearable, as you can see on my tired and sleepy mug below. It's also available in a red.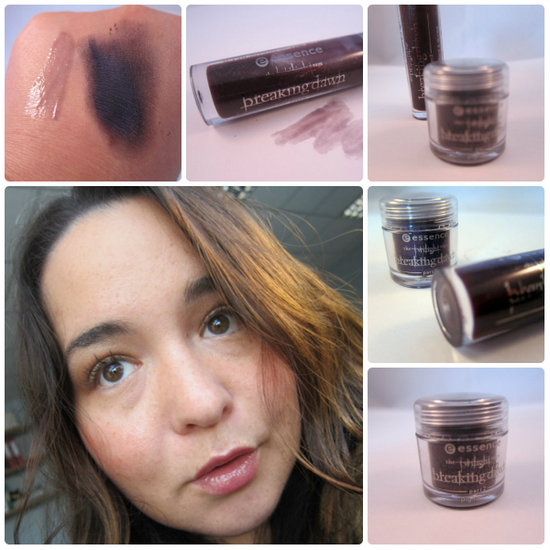 Advertised
This is really exceptionally good. It's not sticky at all - my main bugbear with lip gloss -  and feels really nice on the lips, as well as lasting a bit longer than your average gloss. Honestly, everyone should have at least one Essence gloss in their collection. Even the slebs are in on the action! Oh, and it's €2.48. I KNOW!
I was also sent a loose pigments eyeshadow with the same quirky shade name as the gloss - you can always rely on Essence and big sister Catrice for an imaginative shade name! Reminding me more than a little of a Barry M Dazzle Dust, this is a stunning deep purple shimmer that looks almost black in some lights.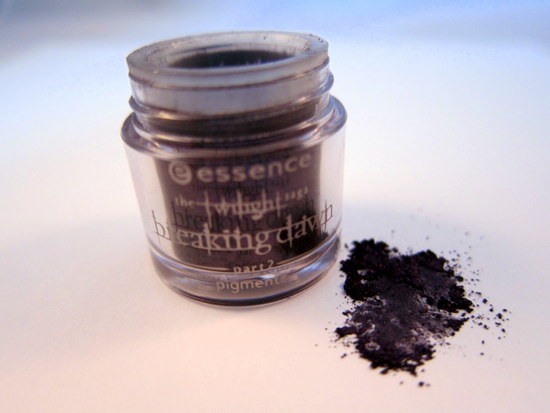 I had a play about with it this weekend and experienced a little bit of fall out, so try the old loose-powder-under-the-eye trick and you'll be grand. A black (Edward's Love), midnight blue (Jacob's Protection) and sparkly gold (A Piece of Forever) are also available, each priced at €3.09.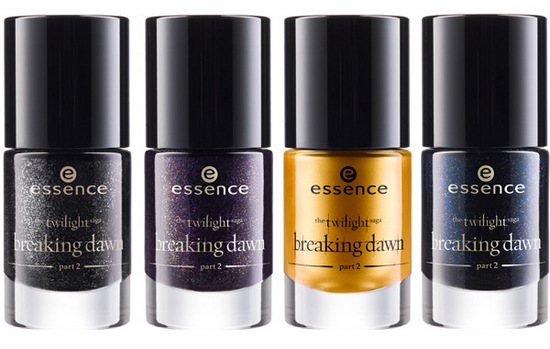 There's lots more to check out at a chemist near you (or a Penneys, or a Dunnes!)- like two liquid glitter eyeliners (€2.89), an interesting sounding gold lipstick (€3.09), shimmer powder (€3.79), velvety red cream blush (€3.49) and four gorgeous looking nail colours (€2.49).
Advertised
These should be on stands now. Let us know if you've spotted 'em, or if anything's tickling your fancy. To the comments!