 I feel like doodling every time I glance the new Lash Princess mascara from essence. Probably because the cap features a raised doodle-like design, which additionally gives a nice extra grip to the wand.
We featured essence's limited edition Like An Unforgettable Kiss collection yesterday. We liked it. We like this new product too. Essence consistently impress us actually which is bloody brilliant, especially for the prices.
Lash Princess Volume Mascara costs a mere €4.09 and simply put, it does a good job. A very good job indeed. In fact, I love it.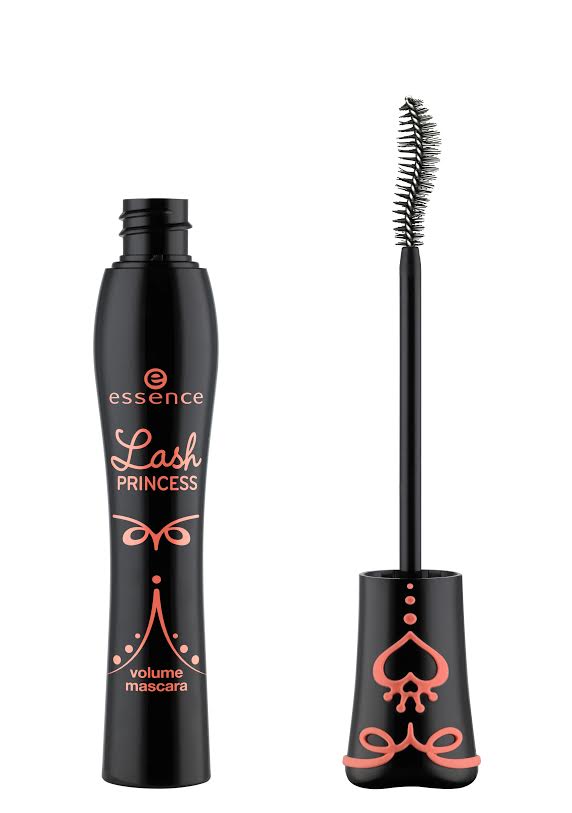 I don't believe in gimmicky brushes but this one has a 'cobra-head wand' which is designed to coat each individual lash - and it does!
Advertised
With a couple of coatings of lash princess, my lashes looked fuller, longer, curlier and more come-hithery. It doesn't clump, it hasn't flaked and it's nicely black. The staying power is not as great as pricier mascaras but a top-up at lunch time shouldn't put you out too much! The brush is flexible and can reach the inside lashes without bother and as I mentioned before, the doodles on the cap are great for grip.

And...that's that really. The Lash Princess is lovely. It does what it says on the tube and it wouldn't go astray in your makeup bag. It's available in stores now!
Are you in the market for a new mascara? Would you give this budget beauty a go? Have you any other pocket friendly wonders you would like to share? Let's comment!