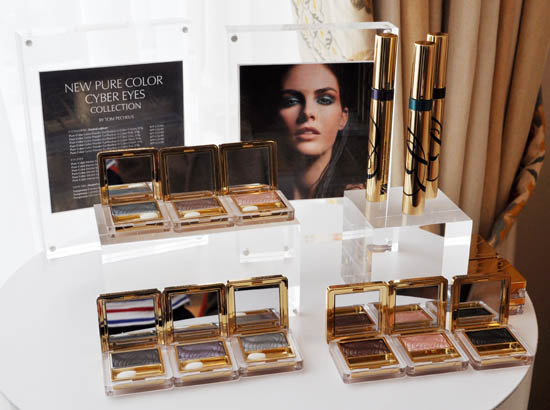 At the Estee Lauder companies Christmas press day yesterday (more on that if you're interested, leave me a comment below), where all the brands under the brolly of the Saint of Lauder (Bobbi Brown, Clinique, Ojon, Origins and EL themselves), there was much oohing and aahing over the forthcoming festive offerings.
And from me, there was slathering over spring.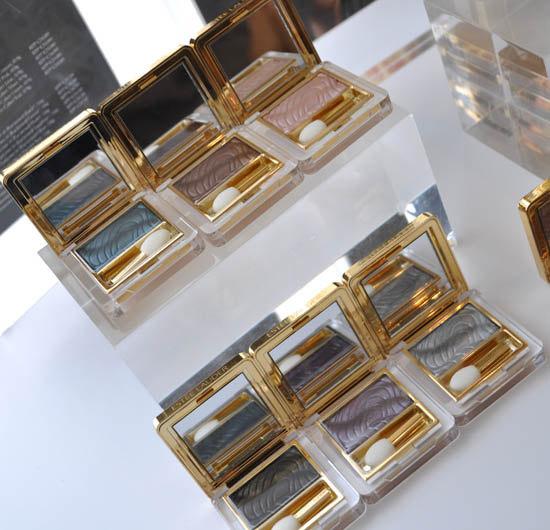 The Pure Colour Cyber Eyes collection will land on counter just before Christmas and is Estee Lauder's Spring launch. It's basically all about eyes and contains mascara, liner and limited edition eye shadows (€24) which use the same technology as that powder gelee we took a look at the other day, and that means the colours can be used as successfully wet as they can dry, with high shine and the ability to be worn sheer or fully opaque, with almost metallic finishes on some colours.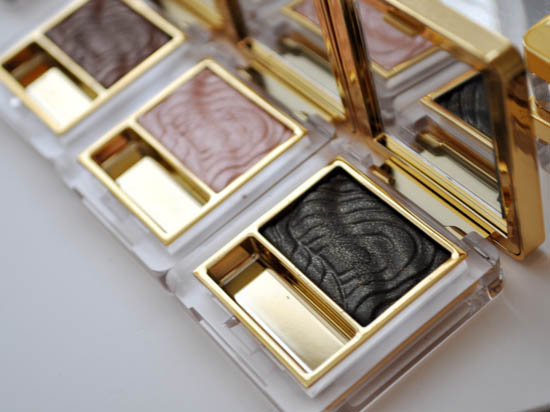 Advertised
And oh boy oh boy are they creamy, and incredibly pigmented, if sticking my fingers into two of 'em is anything to go by. If you've ever given out about the pigmentation of an EL shadow before - let me tell you, you won't with these.
See that greeny-goldy-black above? It reminded me of something ... hmm ... could it be Mac's Golden Gaze? Y'know, the one we all longed for, loved and mostly didn't manage to bag, being a limited edition?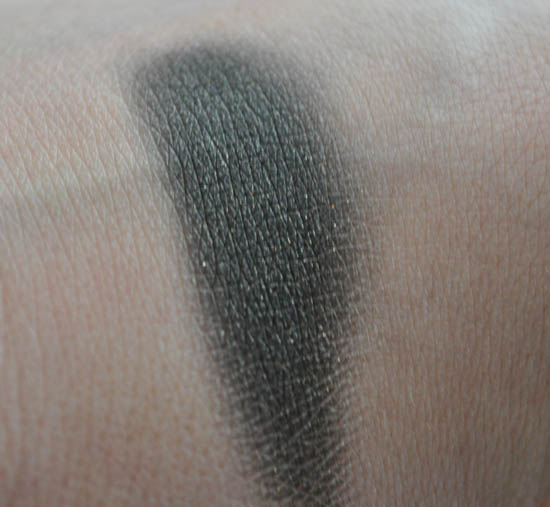 Not identical, no - but if you didn't bag a pot of 'Gaze, look for these when they land, because this particular shade (I've no info on the name yet) is going to be a very good substitute.  It's creamy, super-pigmented and all-round impressive.
And now we just have to wait three months for the collection to arrive. Wah!
Advertised