 Since Emma posted this morning about her regimen to combat dark circles, I thought this would be a good time to chip in with my experience of Estee Lauder Idealist Cooling Eye Iluminator. It's an anti panda eyes product that I've been putting through its paces for at least six months now, so it's fair to say that I've given it a more than fair whack at living up to its hefty €55 price tag and its claims that it would actually lessen the look of dark circles in the long term.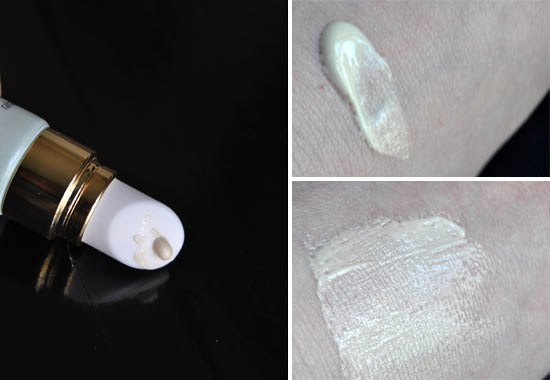 I have to report that it has, unfortunately, done neither.
Sure, I've enjoyed the cooling, refreshing touch of the ceramic applicator tip around my tired eyes of a morning, appreciated its pearlescent, light reflecting ability to brighten the eye area and decrease the appearance of dark circles, and noticed that make-up goes on nicely over it, but at the end of the day it didn't provide sufficient coverage to forgo my usual concealer.
Advertised
It's been lovely as a cosmetic quick fix and has never irritated my sometimes sensitive eyes and my tube has lasted for aaages, but considering what it doesn't do, I've decided to retire Estee Lauder Idealist Cooling Eye Iluminator from its position as my chief eye cream in favour of something that will hopefully prove better suited to the task of tackling my dark circles.
I'll keep this to use as a sort of world's fanciest undereye primer or to smooth around my orbital bone when my eyes need a cooling pick-me-up. Because having plonked down more than half a hundred Euro (oh em gee) for it, even though it failed to live up to my expectations you can be damn sure I won't be chucking it out!