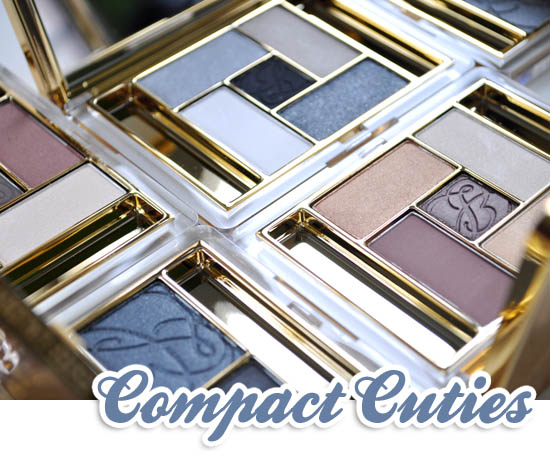 Just landed at Lauder are a slew of new five and two pan shadow palettes in that expensive-looking gold packaging the brand rolled out a year or so ago, bringing the shadow shade range up to 40 - not bad, eh?
The quints in particular are gorgeous - we've had a drool or two at these as they've launched in limited seasonal collections but everything here is permanent, so always available; good news if you fall in love with something in particular.  Mac, are you listening?
I had a play with the whole range at a meeting a week or so ago and then got a few to take home with me to show to you lot. There's lots more on offer than I've snapped: six new Pure Color Five Colour Eye shadow Palettes and eight new Duos are on counter this very second. With finishes that take in mattes, frost, satin, shimmer and metallic, the five pans are undoubtedly pricey at €46 each for a total of 7.6g of product, but so chock-full of lovely shades and textures you know you'll use 'em.
Wisely, the brand seems to have decided to keep the brights and trend-led shades to its seasonal launches because everything I had a gander at was on the nice side of wearably neutral. There are warm and cool browns, berries, grays and taupes on offer across the duos and five colour shadow palettes. Like these fellers, for example: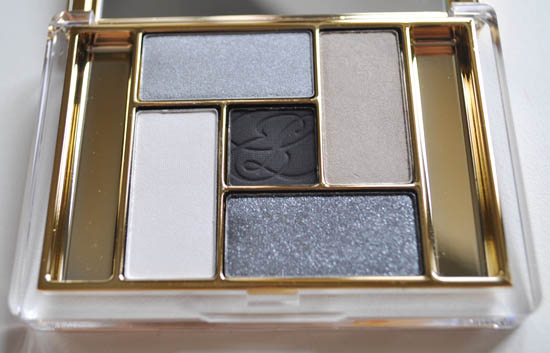 Film Noir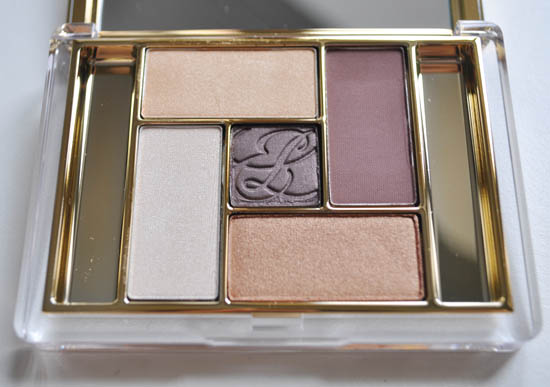 Bronze Dunes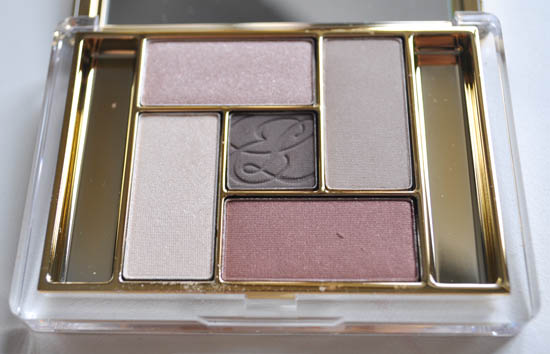 Surreal Skies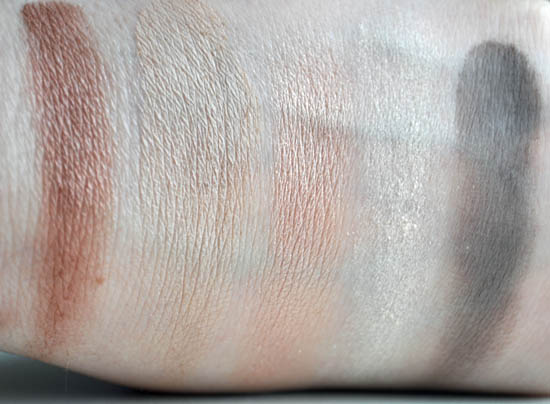 Advertised
Surreal Skies swatches
Since they're similar quality-wise, I'll just show swatches of one of each unless there are particular requests?
Estee Lauder upped its game with its eyeshadows when it reformulated the Pure Colour shadow line last year and what you get are finely-milled powders with good textures and pigmentation that goes from medium depending on the finish.  There can be tendency to dismiss brands out of hand if their shadows don't deliver shocking punches of colour straight out of the pan - but you're missing a trick if that's all you're after.  There is value in a subtle result and these products can be built up in layers for intensity and blended together really well too because the powders are so fine.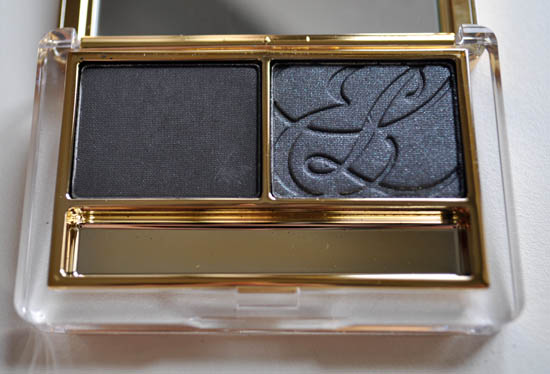 Black Chrome
And here be the duos. I got a couple to take home. At €29, for 4.5g, they're not the cheapest either and you're essentially paying just under €15 per shadow - but they work out more cost-effectively than buying the singles which come in at €21 a go. Black Chrome is pretty much your smokey eye sorted, isn't it?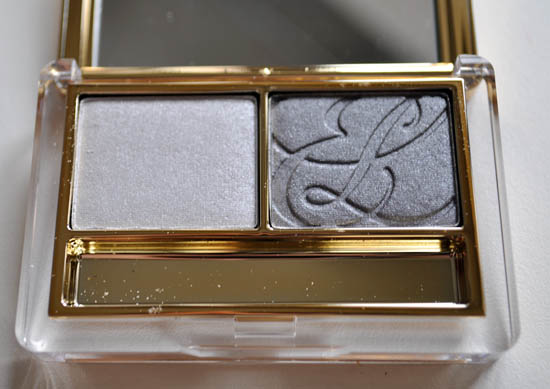 Modern Mercury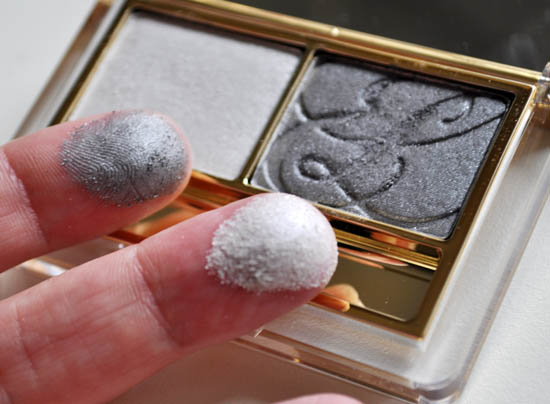 Modern Mercury swatches
And how do they apply and wear? Really nicely. I was away at the weekend and I always take a trip as an excuse to pack products that are new so I can trial them with no other cosmetic-based distractions. I brought the Film Noir palette and was honestly delighted with it for a few days away - it's got a good ratio of day to night kinda colours and longevity is great.  This I know because, er, I went to bed one night with my makeup on and my slap was still firmly welded in place the next morning, eye makeup and all.
Advertised
So, will you stop by an Estee Lauder counter to have a goo next time you're passing?