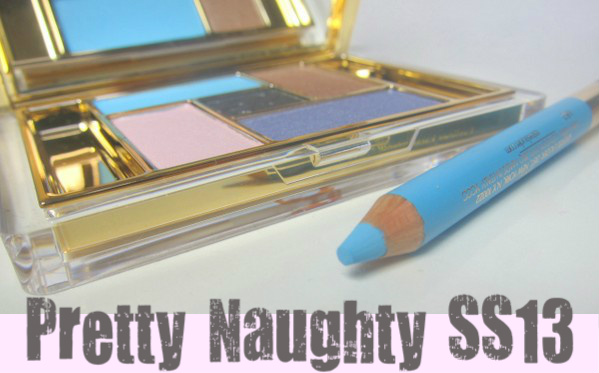 Part of Estee Lauder's Pretty Naughty collection for SS13, the five shadow palette by the same name is limited edition and on counter now.  It's all about a modern, urban take on femininity and romance, and there are a few unexpected touches that elevate this palette above the usual interpretations of pretty spring pastels.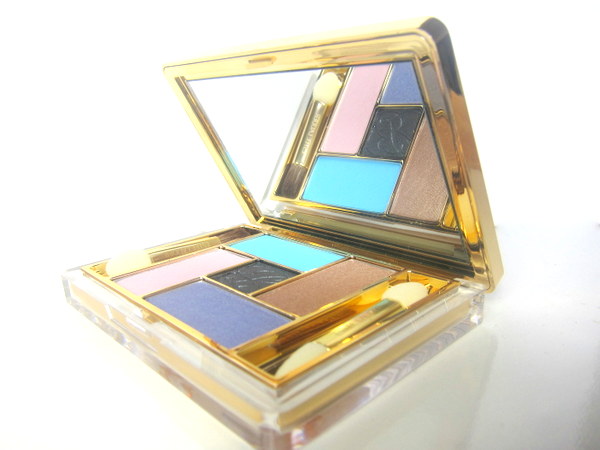 Firstly: the clever colour combination manages to avoid being too saccharine or girly. Yes, it's ultra feminine but the choices of aqua, mauve-toned pink, violet, charcoal and a bronzey taupe are still quite elegant and ladylike, without being boring.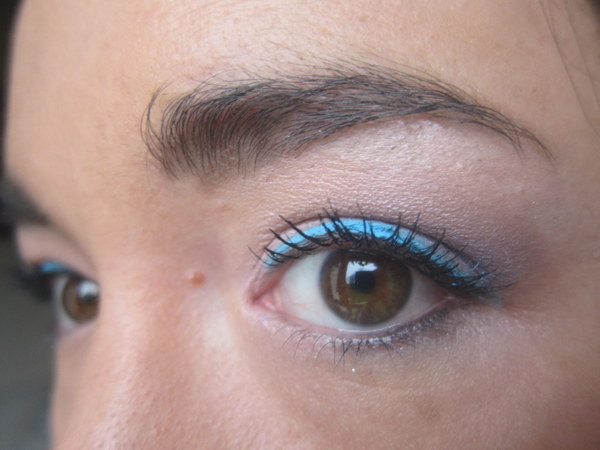 Secondly: the textures are a little unexpected, too. The blue is a matte, so it has a muted, washed-out effect and it feels a lot more modern than if it was a satin or shimmer. The charcoal is glittery, which is also unexpected - not disco-ball-glittery, just the right side of sparkly. The taupe is shimmery, and the mauve-pink and violet have a satin finish.
Advertised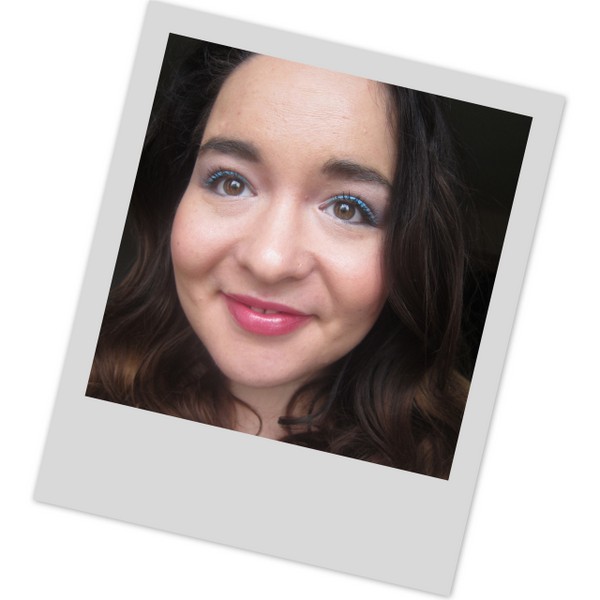 The final point of difference here is how easy this palette is to work with. All of the shades blend really well, work together or alone and aren't remotely chalky on the skin, as some pastels can be. You can use it in a lot of different ways: here I'm wearing the pink all over with the violet blended in the crease, and the blue pencil on my top lashes. I've also worn the taupe with the gray, and the matte blue all on its own. The price point, €35, is also pretty decent given you're getting five really great quality shades.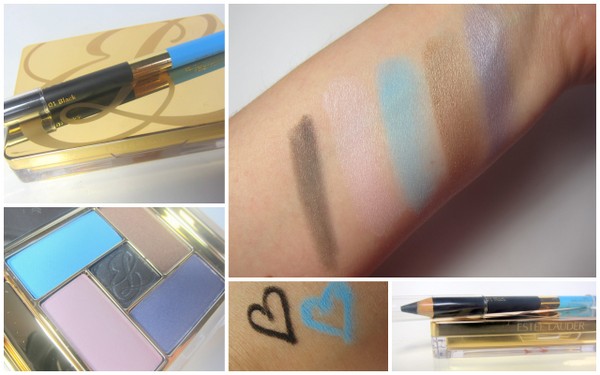 And speaking of the eyeliner, it's another gem. Both sides are really creamy and deep, and the pigment of the blue really took me by surprise. I've been loving wearing a swipe of it across my top lash line for a flash of really intense matte colour that contrasts nicely with the brown of my eyes. This is €23.50 which again is pretty good value as you're getting two products in one - a great basic, and more of a statement piece.
What do you reckon, will you be feeling Pretty Naughty this spring?
Advertised