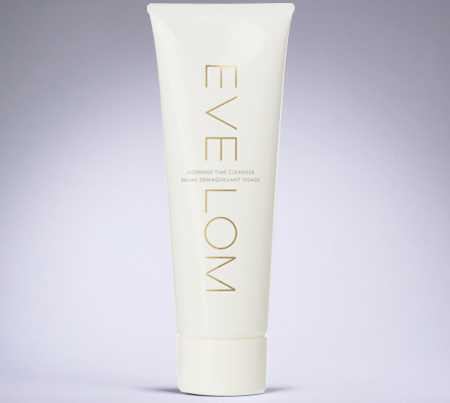 So we've been telling you all about this new cleanser from skin care supremo Eve Lom and it's been causing mucho excitement.
I've been using it now for a couple of weeks - and what do I make to it?
Well it's a scrumptious cleanser that much is for sure. It smells - oh wait til you get a whiff of it - divine. Spices, cinammon - it's a veritable Christmas Cake of a cleanser. The texture is balm like, which, when it warms up turns into an oil which you rub in. Gentle papaya extract exfoliates and you can feel a slightly rough texture declogging your pores.
You've heard of companion animals? Well this is a companion cleanser. It's designed to fit into the gap in which you might not want to do a full cleansing routine with your muslin cloth (and very expensive cleanser) and just use something which is great for your skin and rinses off. It does takes off makeup - eventually - but to be honest there's better cleansers around to do that (like the original Eve Lom). And the clue is in the name. It's branded as a "morning time" cleanser - Now to be honest I'd never heard of a "morning time" cleanser before and thought it was just a marketing thing. Well I do still think that but there is sense behind the branding. This is a gentle cleanser which doesn't cut the mustard for heavy duty waterproof and longlasting makeup removal use - and it doesn't pretend to. So if you're using it at night use something else to take off the makeup first.
Advertised
Once that's dispensed with this cleanser will leave your skin incredibly soft and beautifully clean. It's a truly gorgeous product and one which I know I will keep on the bathroom shelf.
Oh and - no muslin cloth required.
(€39 for 125ml available at Revive)