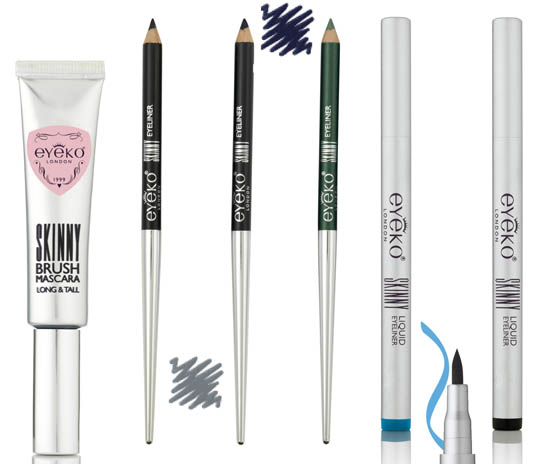 A few months ago Eyeko announced it was discontinuing its wildly popular-amongst-bloggers nail polishes and it seemed like a bit of an odd move: why stop selling such a stellar performer?
Here's why. This cute Japanese-inspired UK budget brand has just completed a major overhaul, shedding a large number of its product lines and streamlining from teenage duckling into grown up swan. Out go the polishes, Fat Balms and fun, teen-appropriate products of yore and in comes a brand new mascara wardrobe which has grown from the old Big Eyes Mascara. It was a cheap-as-chips lash flatterer that came in a kooky squeezy tube and it was really rather good, actually.
The aim of founders, husband-and-wife team Max and Nina Leykind, is to re-focus the company as an eye specialist - oh and also to aim at an audience that's "targeted at women between ages 20 and 35," reports WWD.com. That's where Harvey Nichols Dublin comes in.
Advertised
Previously, if you wanted your Eyeko fix as an Irish beauty lover you went online to the website - and you can still do that - but now the three mascara products in the range, Eyeko Curvy Brush Mascara, Fat Brush Mascara and Skinny Brush Mascara, €18 each, plus liquid and pencil liners, €11/€10, in various shades, are available to buy here.
And even though Eyeko has grown up and it's undeniably more expensive, the brand still want it to have the cult quality it always did.  "We want to still be a little gem that you feel you've discovered," said Nina Leykind of the brand. "It's important to have that niche quality," she told WWD.
Will you check it out on your next visit to Dundrum?