 Eyeliner can be tricky. If you find it difficult to master it might be time to switch application methods. Here's our guide to five types of liner, and how to use them.
Eyeliner can be a friend or foe. Sometimes is applies perfectly, other times you're left wondering why you bothered. Or worse yet, with two black eyes. Trying to pull off a full Amy Winehouse look at 7 am on a Tuesday isn't the easiest... but we battle on.
As with a lot of makeup products, though, there are options when it comes to liners. Maybe you're more of a gel person than liquid. Or you prefer pen to pencil. Finding the right eyeliner for you could make all the difference. Here is our definitive guide to five different types of liner, and the many ways you can use them.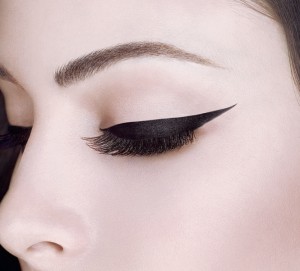 Liquid Liner
In general, it seems people either love or loathe liquid liner. It can be tricky to master but when you do, it's so satisfying. Often, it isn't the product that is problematic, but the applicator. For more control, look for liquid liners that come with either a fine, short-haired brush or stiffer foam applicator.
Pencils
Pencil eyeliners are ideal for anyone who is afraid of liquid liners. They come in different varieties from automatic and twist up pencils to traditional ones (that have to be pared for sharpness). Most of us use pencils to give definition along the waterline (or for tight lining). But you can also use pencils for creating a winged liner, or soft smudged effect too.
Advertised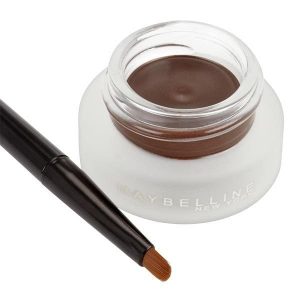 Gel
Gel eyeliner is somewhere in between a pencil and liquid. It has the soft texture of a pencil, but the ability to give precision like a liquid. For the best application, try using a slanted brush that can sit tightly along lashes. Use short strokes to create your line and flicks, wait for it to dry and then correct any bumps if needed.
Felt-tip Pen
Pen eyeliners are perfect for anyone who finds working with brushes a challenge. These come in a variety of different nib shapes from thicker to fine tips to suit preferences. Personally, I prefer the finer tipped pens, but I know a lot of people who find the fatter ones easier to manage. Overall, though, what makes these easier to work with is that they dry faster than a liquid liner, which means less chance of transfer or smudging.
Cake
Cake eyeliner isn't as popular nowadays as it once was, but if you're looking for versatility it could be the liner for you. It looks almost like an eyeshadow at first glance. The formula is activated by adding water (or a sealant) to turn the formula from solid to liquid. This means you can create anything from a light wash of colour to a solid opaque finish as you wish.
Advertised
Do you love or loathe liner?