 If you're looking for a new gel eyeliner, this is one to consider. And not just for the price tag.
When someone mentions gel eyeliner, what do you think of? Usually, our first thoughts turn to MAC Blacktrack, Bobbi Brown, or Maybelline's gel eyeliners. They're are all great products in their own right, after all. But we've found a gel liner that's even better. And also super budget friendly (even more so than the Maybelline). It's been a bit of an industry secret for a while, but not anymore.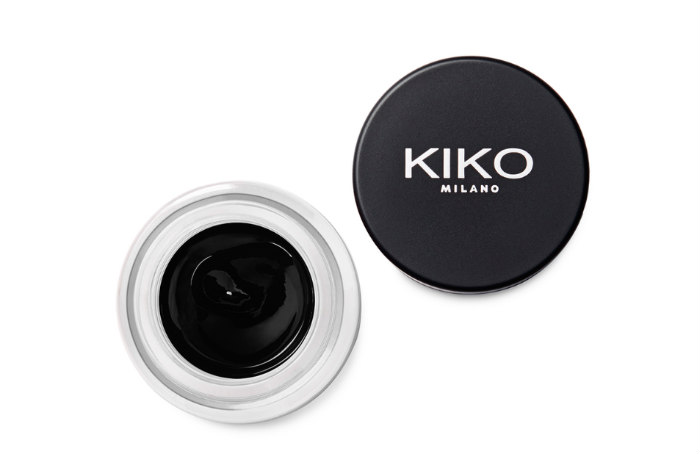 Backstage at Milan and Paris Fashion Week, little pots of gel liner can be found in every kit. But contrary to belief, it's not always the most expensive products that pro makeup artists value. It's all about performance. So whether something costs €1.50 or €100, it doesn't matter, as long as it works. Which is how the €8.95 KIKO Lasting Gel Eyeliner became so popular with artists. Quite simply, it works.
Advertised
The texture is smooth as silk and the pigment is second to none. This is a pure black eyeliner. When it first goes on, there's a slight sheen, which sets to a matte finish that lasts, and lasts, and lasts. No Duraline required, no sealers needed, just the one product delivers. And all for less than a tenner.
The only downside is that we, unfortunately, don't have any KIKO stores in Ireland (yet!). So at the moment, if you want to get your mitts on this eyeliner it'll be an online purchase. But while you're there, we'd suggest picking up a couple of other insider favourites such as the Luxurious Lashes mascara (€7.20) or the Gossamer Lipsticks (€6.95).