 Whenever I sit down to my dressing table before a Friday night out on the tiles, I find myself returning to the little girl who used to raid her mothers makeup drawer with the excitement of 'who will I be today?'
We all get that feeling every now and again of  going hell for leather on the eye makeup, feeling like we need to look like a diva with the darkest smokey eyes ( which usually ends with back tracking with a serious amount of baby wipes).  And sometimes we want the 'yep, it looks natural but actually I spent AGES doing this' approach.
And when it comes to deciding about which false lashes to go for its pretty much the same fiasco. There's no right or wrong but there are a few pointers worth knowing if you are planning on fluttering your falsies.
So if you are wondering whether to go for a quick strip (of LASHES, wash out your head) or to to apply a few individual lashes, you'll find the answer in our handy guide!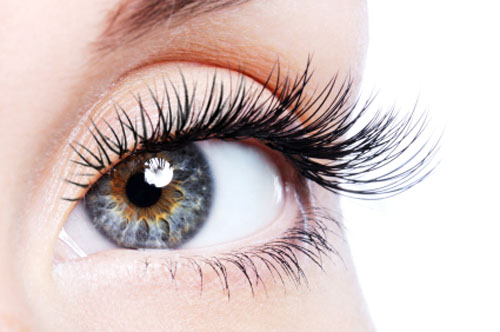 How long do you want them to last
Its wedding season and as most nowadays can be two day events, individual lashes may be a better idea as they can last up to a few days versus the strip lashes that are too heavy to stay in place.
If, however, you wake up the next morning face down in the pillow in a star shaped position from dancing the night away, chances are those individual ones may also have to come off as they have lost their shape (if you get dodgy looks at breakfast that's a sure sign to remove them).
Get to know your eye shape
As I have been blessed with a peanut sized head my eye shape is smaller, so big bad gal lashes don't work for me. If you have more wide set eyes though, strip away!
I love the look of big thick lashes, especially  if you have got the whole '60s vibe of 'big hair big lips' going on. Strip lashes add density and create a bolder look and while I tend to go back and try them every now and again, I still end up looking like daisy the cow. See, for those of us with smaller features, individual lashes will help create a wider eye shape and open up those peepers.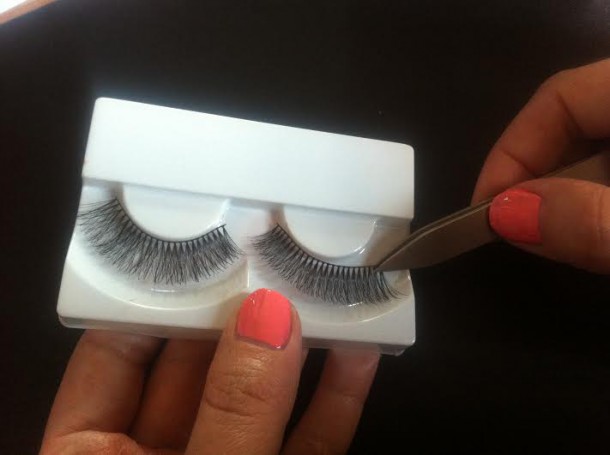 Advertised
My all time favourite glue is DUO glue available from Mac. It's super easy to work with and great for sensitive eyes. If you make a mistake you just let it dry and simply peel it away and it won't take the lashes with it. Any of those little tiny capsules of glue you get with your packet of lashes generally don't work well enough.  Let's not get caught out with that handsome devil you are trying to impress saying "Ah, is your EYE coming apart?"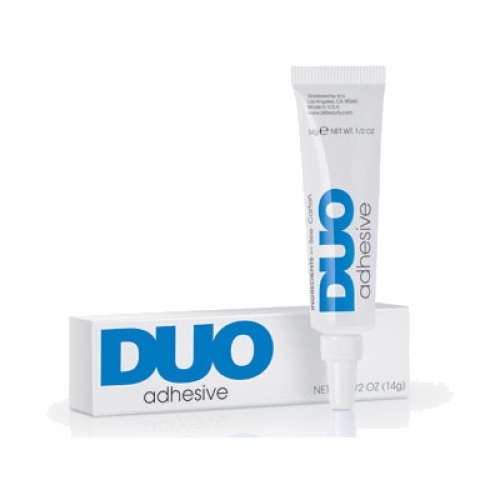 Now give it a lash with our application tips!
Let's start with the old school strip.
Start by making sure that that the lash has a skinny band/base. This means that they should be easy to bend and move about. If they look thick they will generally be too hard to adjust to your eye shape. And be really gentle when removing them from their plastic bed in case you tear them.
Apply a thin layer of glue to the base and use a tweezers to place them in the middle of the lash line, then press down with your fingers.  Never close your eyes. You are better to look down into a mirror like when you are applying a mascara to see exactly what you are doing. Gently keep pressing your natural lash and false lash together.
If they don't look correctly placed, stay calm peel them off and start again.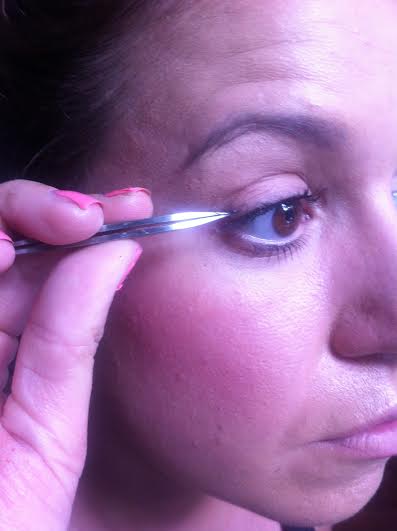 Individuals are ultra panic free.
They are actually easier to apply on yourself than someone else doing it for you. Simply pick up each lash, dip the root in a small amount of glue and place the false lash on top of your natural lash. You can choose to just have a few at the end or go all the way across to the inner corner, whatever feels comfortable.
Advertised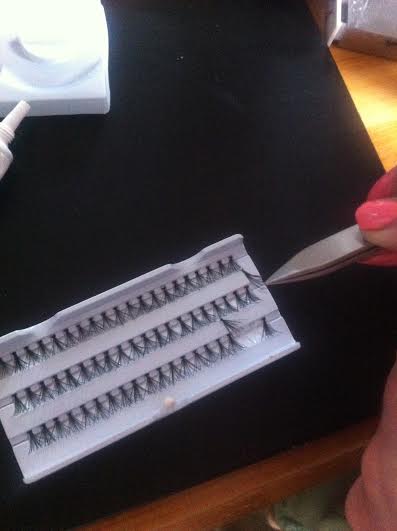 So tell us, are you big and bold? Or do you prefer individually lashes? What are your favourite and easy to apply lashes?