 As far as I'm concerned, you just can't go wrong when it comes to buying candles as Christmas gifts.
There is something magical about the smell and the comfort of a candle. It always brings me a feeling of peace and content on a dark winter evening. The run-up to Christmas can be super busy and a bit overwhelming so it's nice to have ways and means for relaxing. A candlelit bath is my getaway and there is nothing better than a scented one to intensify the relaxation process.
The Beaut.ie team could be more obsessed with candles than we are face masks. While I use them to complete my R&R experience, one member lights them to mask the somewhat musky smell in her sitting room. Glamorous!
A long-time favourite of ours is Irish brand Max Benjamin, who are constantly releasing the most gorgeous, innovative scents. But we've been busy trying out some new releases to see which ones are worth their price tag.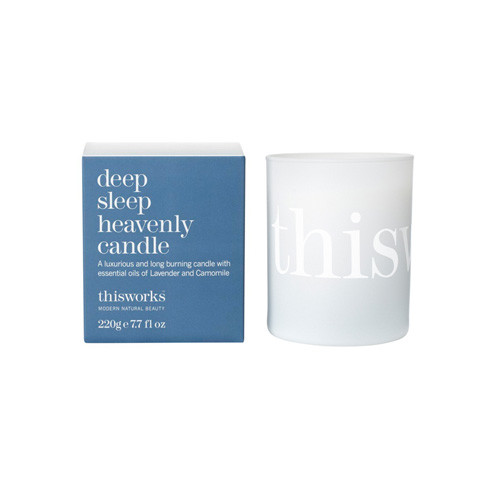 This 40 hour burning time candle is worth every penny as it's deeply infused with lavender and chamomile essential oils to help you unwind and relax, calming the mind before bed to help you get a restful night sleep.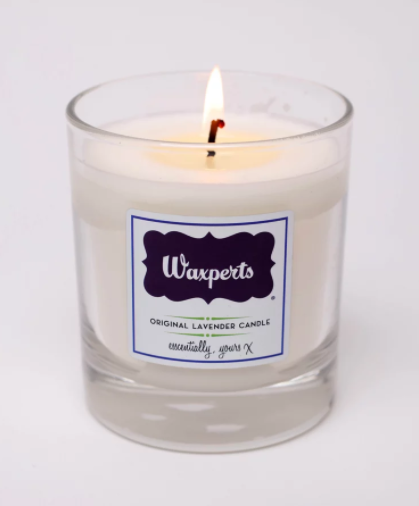 Waxperts €30 (available from Waxperts stockists)
This peaceful candle is also infused with essential oil - lavender to be specific - and it smells divine. With 45 hours burning time it will help you de-stress and unwind in the run-up to the busy Christmas period.
Advertised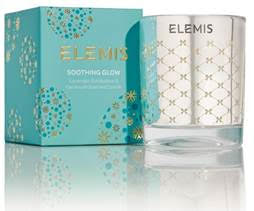 Elemis Soothing Glow €38.50 (available from Elemis stockists nationwide)
This gorgeous candle is the most expensive of the lot but well worth the extra cost. The calming and soothing scent is geranium, lavender and eucalyptus relax and calms but also gives a sense of freshness and cleanliness.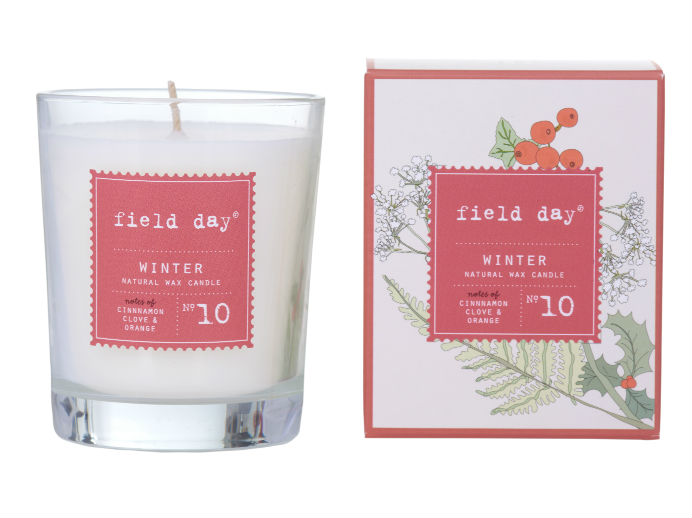 You cannot go wrong with a Christmassy smelling candle at Christmas, you just can't! This one is on the more unusual side, with notes of cinnamon, clove and orange. It's a classy Christmas scent if you will. (Also look at that packaging!)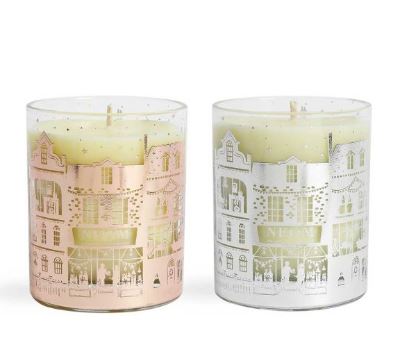 The Home of the Christmas Wish has a blend of 13 essential oils including mandarin, cinnamon and tonka bean. The Home of Christmas Peace has a blend of 23 including pine, myrrh and lime peel. How to choose? Well, don't! Both come in a Christmas kit so... one for a pressie, one for you?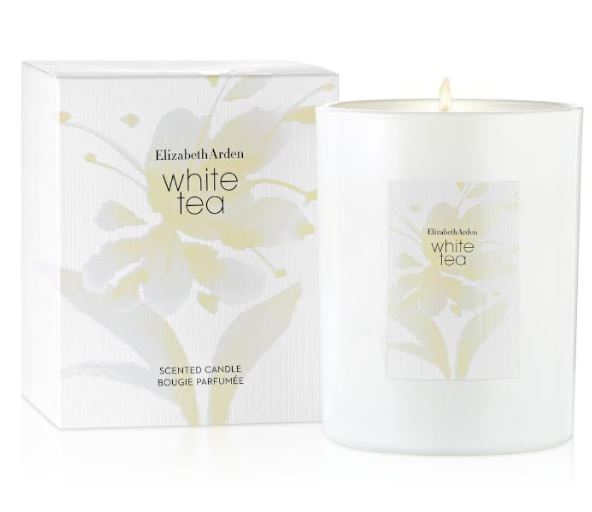 Advertised
Elizabeth Arden White Tea Scented Candle €25
This is an all-season candle. It works in spring, summer and autumn just as well as winter, but it still has that warm, comforting scent that will welcome your guests at your festive get-together. Featuring notes of White Tea Extract, Sea Breeze Accord and a Trio of Tranquility Musks. Just gorgeous.