 We're a gentle bunch - sensitive skin is a concern for about 60% of Irish women. In fact us Celtic girls are hit with a double whammy.
Our fair skin is sensitive to sun and has a low natural defence barrier. This is then compounded by a lifestyle that exposes our skin to chemicals, environmental assault and more product ingredients than you can shake a stick at.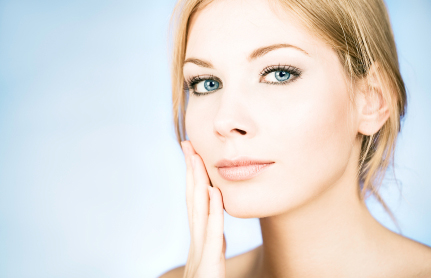 Here are my top four products to calm and soothe delicate skin:
Elemis Soothing Chamomile Cleanser

Skincare starts with cleansing, 'tis the foundation stone of clear skin.
Cleansing wipes and micellar water don't cut the make up removal mustard for me. I love this Elemis cleanser, designed for sensitive skin. It smells gorgeous, the chamomile soothes irritation and it's responsible for my softer-of-late skin (€26.25 for 200ml). Check out Aveeno for some fantastic options that are kinder to the pocket.
Always use a clean face cloth and blot, never rub, the skin dry. Remember that very hot water can cause broken capillaries to appear so use a lukewarm temperature. Top tip when showering is not to turn your face up directly into the spray, use a soaked soft cloth instead.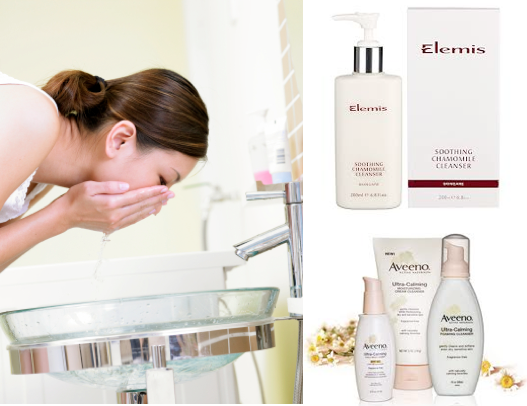 Advertised
2. Botanics 100% Organic Rosewater Toning Spritz
I love an alcohol-free toner to close the pores and gently refresh the skin. This Botanics from Boots offering ticks all the boxes (€7.69 for 150ml). Pick up a bottle of plain old rose water for a cheaper option or if you have extra spends, the Elemis Soothing Apricot Toner (€26.25 for 200ml) is a real treat.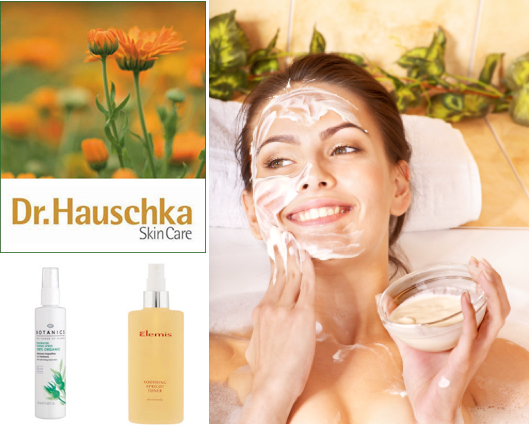 3.  Dr Hauschka Rose Day Cream Light
Apply a moisturiser while the skin is still damp from the toner.
I've tried Simple's range but I need something more nourishing. I have been converted to Dr Hauschka to calm my skin (€30 for 30ml). The more the natural the ingredients, the more my skin loves it. Lidl's Cien has got some amazing reviews and I have been convinced to pick one up next time I am Lidl'ing.
4. Nuxe Gelée Exfoliante Douce
Even sensitive skin will benefit from a light exfoliation but limit it to once a week. This option from Nuxe (€20 for 75ml) has gentle micro beads - avoid exfoliators that use almond, walnut or salt as the irregular edges can irritate sensitive skin. Alternatively use an enzyme based exfoliator, Jurlique and Elemis are leaders in this market.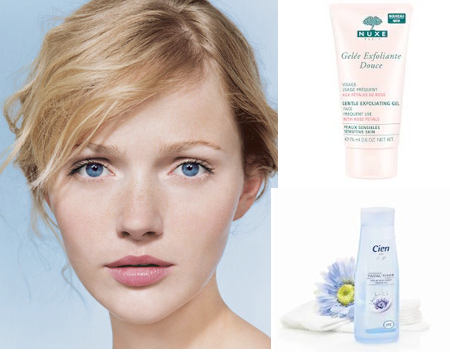 Try and find what triggers sensitivity in your skin. The triggers are different for us all - fragrances, paraben preservatives, even my beloved rose extract can sensitivity. For me, it's hot water and sun exposure.
Look for products that contain chamomile, cucumber, aloe, calendula, liquorice and feverfew - all proven to be gentle on the skin.
And don't forget an SPF, give that fair skin a fighting chance!
Advertised
Do you have sensitive skin? What ingredients does your skin react to? What products work for you?