 Last week, we featured Vichy's Aqualia Thermal range as great everyday weapons in the fight against dehydrated skin. Skin can be thirsty whether it's too oily or lacking in oil. Dryness and dehydration are separate problems and need to be tackled differently.
Though the Vichy Aqualia range is excellent, widely available in pharmacies and joyously affordable, it doesn't work for everyone. It is rather perfumed, and some Beaut.ies with extra sensitive skin mentioned that they just couldn't use it on their more reactive skin.
Well, for the sensitive among you (and those with normal, dry or oily skins -in fact, everyone, even the cat's mother) we have a hydrating range of moisturisers which is beyond dreamy. Unfortunately, they are rather hard on the wallet, but if your dehydrated skin is something you feel is worth the investment, then these fellows may be just the ticket.
The Hydra Range from Elemis contains two day creams - Hydra-Boost and Hydra-Balance, and a night cream, Hydra-Nourish.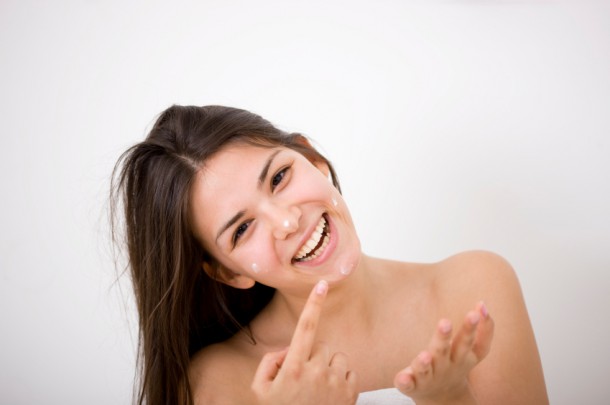 Hydra-Boost day Cream (€46.50)
This moisturiser contains everything that dehydrated skin needs. It's good for skin which is also slightly dry, normal or combination, as it provides a little bit of moisture for those of us who need that extra moisture boost. Rich in Vitamin E, hyaluronic acid and with a little starflower oil added for moisture, this moisturiser is light enough to wear under makeup, and rich enough to keep skin that's left wanting by oil free formulas happy.
Advertised
It's lightly scented, and skin feels comfy the moment this is applied. It feels supple and moisturised, and redness from dehydration is reduced immedately. Mmmm, soothing...
Hydra-Balance Day Cream (€46.50)
This moisturiser is perfect for those with oilier skin. It contains all of the hydration of Hydra-Boost, but without the added oiliness which oily skins just don't need. If you find yourself getting shiny a lot throughout the day, then this one is for you. This isn't oil free, but it is much less rich than its Hydra-Boost sister product and contains meadowsweet to regulate oil production.
Despite the fact that this contains Neroli and Mandarin oils, I find that it just isn't rich enough to keep my cheek area sufficiently moisturised, though it gets on well with my oily T Zone. If you are prone to oiliness, this will nourish and hydrate your skin beautifully. If you're more combination, stick with Hydra-Boost.
Hydra-Nourish Night Cream (€51.50)
This is a really effective anti-oxidant night cream which nourishes the skin. I trialled Hydra-Nourish over a few chaotic weeks when I could see the tiredness in my skin, and this tackled it admirably. This is great for those times when skin looks grey,and generally a bit crappy, like a stale sliced pan mouldering on the kitchen worktop.
Advertised
When skin looks fatigued, the problem is clearly more than skin deep. Diet, sleeping patterns, alcohol consumption and smoking (just don't) all play an enormous role in how shabby our skin can look. However, if you're doing all the right things or going through a tough patch and your skin is playing up, a nourishing, anti-oxidant rich night cream teamed with a kickass serum can really help. This moisturiser really gives tired skin a boost. You'll awake the next morning with softer and more refreshed skin which looks visibly perked up!
Are you an Elemis fan? And will these be on your list of products to coveted pervily? To the comments!