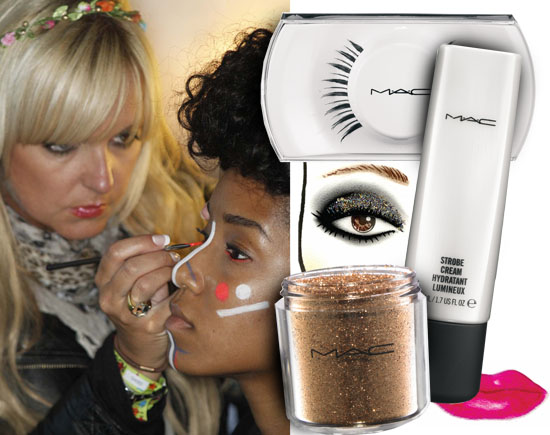 So I told you all last week I was heading off to the Electric Picnic thanks to the kind folk at Mac and they even made me look lovely (sorry, I of course mean lovelier, sarcastic snigger) on the Saturday evening as well - which nicely took the edge off the tent-skank. They kindly said nothing about my ill-applied makeup either, which merely added to my beery glow.
I wasn't the only one to be made up at the festival - anyone with Picnic Garden access had the chance to queue for an appointment and it seems the two looks Mac had created for the event went right out the window, because they were doing the most fab stuff across the gamut of sparkles, lashes, brights to dramatic smokey eyes and classic red lips.
I had been going to go for Electric Pink-nic but when push came to shove, and I was sat in the chair, half cut, I roared that I wanted LASHES! SPARKLES! MORE! MORE! MORE! And they obliged. A little look at me - and ten more beauty looks  - is after the cut.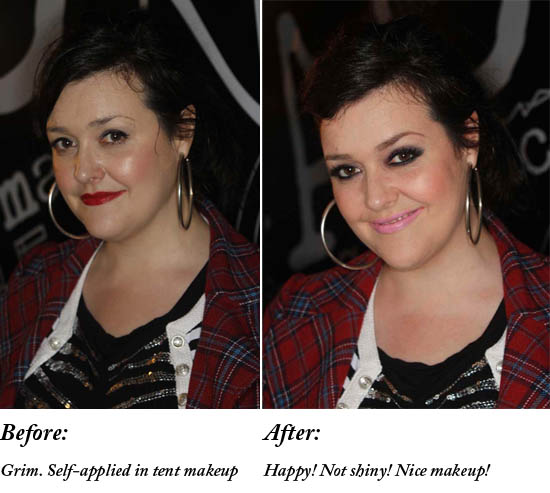 Look how happy I am! I burst out laughing when I saw these shots - clearly I was not feeling my own red lippy and shiny skin ways in the before shot. Oh dear, in my defense, I'd been out battling the elements for a few hours at that point. Now, due to beer soakage, I can't *quite* recall all the products used but the lipstick is St Germain. I LOVE it. I wouldn't normally go for such a whited-out pink but hey, I think it works, eh?
So that's me - here are some more shots of the looks Mac's makeup artists pulled out of their beauty bags over the weekend: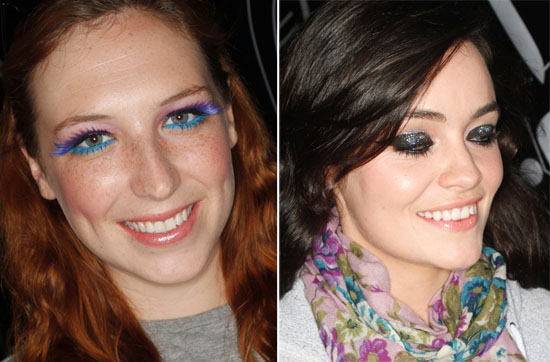 Lashes and glitter
Advertised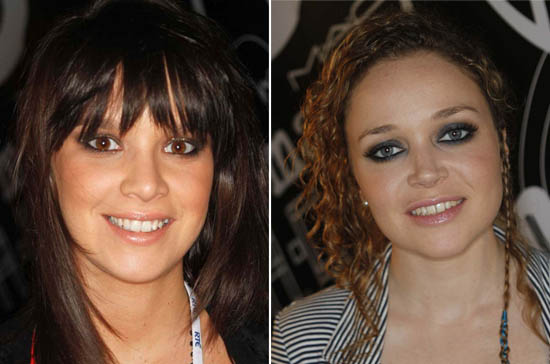 Smokey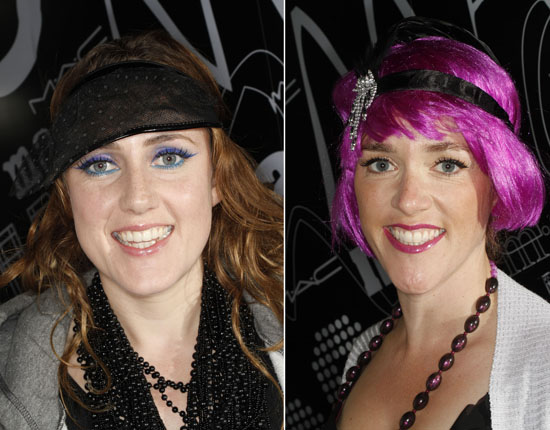 Brights!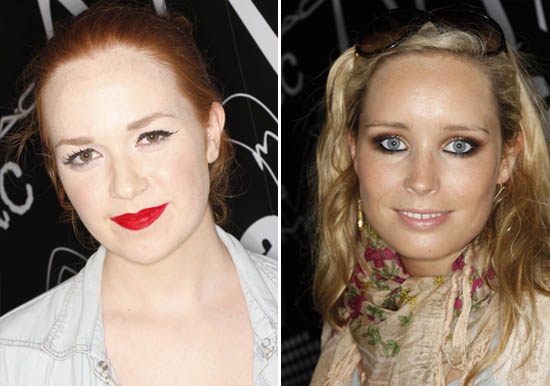 The classic red lip and liner combo and 3D-ize, if I'm not mistaken?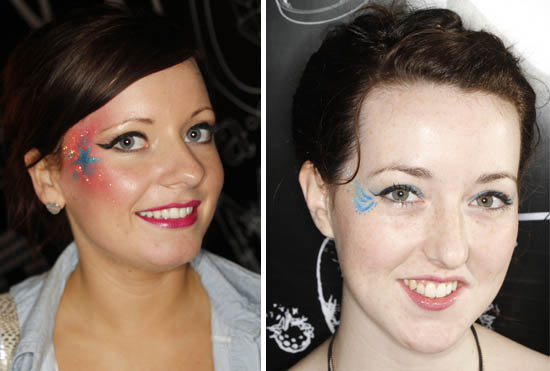 And that festival staple, the auld face art.
Advertised
Which looks do you like the most?