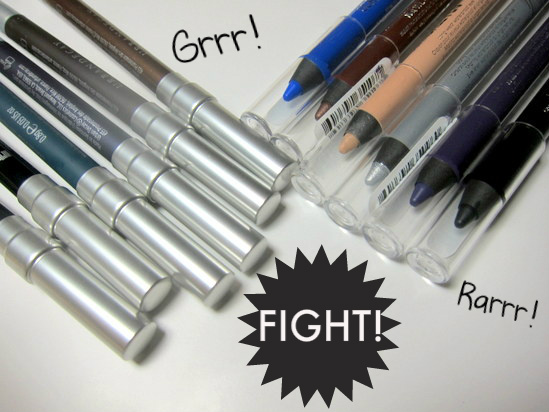 What do you look for in a really good eyeliner pencil? Me, I like something that will define my eyes, won't drag, will create a precise or smokey line depending on my mood, comes in a good range of colours and stays put all day. That sounds quite reasonable but you'd think it was J-Lo's tour rider, with the trouble I've had meeting those simple demands o'er the years.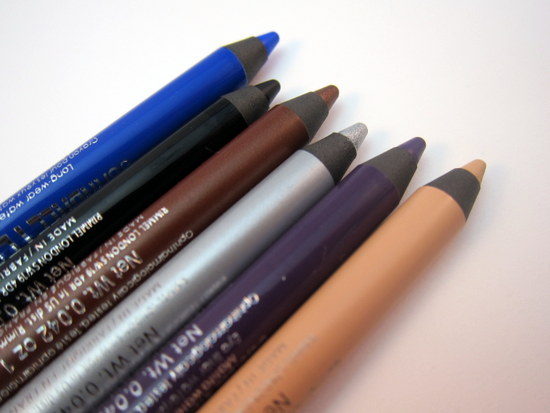 Rimmel ScandalEyes
Now, however, we have two offerings that claim to do everything I've listed - and then some.  Urban Decay's 24/7 Glide On Eye Pencils and Rimmel's ScandalEyes Waterproof Kohl pencils have both been getting a serious amount of love in beauty circles. There's just one thing for it: let's pit 'em head-to-head and see which most deserves our love. Dance, pencils, dance!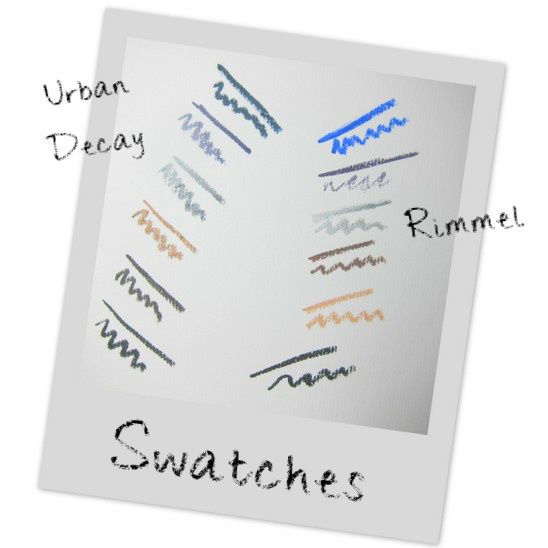 Colour wise, fans of priests-socks-black might be interested to note that the black Rimmel liner is actually a little darker than Urban Decay's. That wee fact aside, though, Urban Decay is the clear winner on the colour front. Their line includes no less than 24 stunning shades, all with brilliant names like Rockstar, Random and Oilslick (though Lynnie didn't rate Yeyo so maybe give that one a miss). Rimmel offers 7 - admittedly gorgeous - colours, with fun, imaginative names like, er,  Black, Nude and Bronze. (The only one I haven't played with is Taupe, and OMG, I need it in my life. If you spot it, gimme a shout!)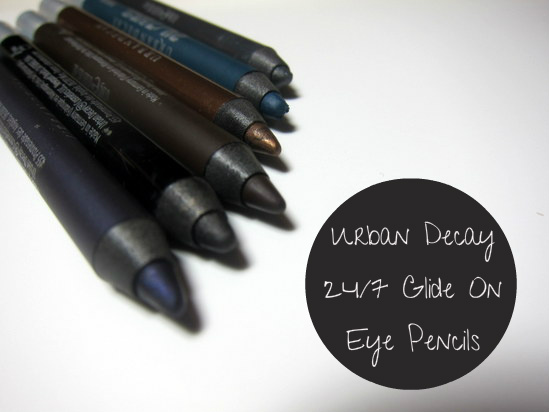 Performance wise,  we're onto a winner with both. Smooth, creamy, pigmented...both products are just a joy to use, gliding onto the skin, never dragging and staying put, more or less, for the entire working day. You get a bit of play time with them so you can smudge or smoke them out, but they do  set - and neither is for budging after that. Oh, and they're both waterproof, an' all.
Advertised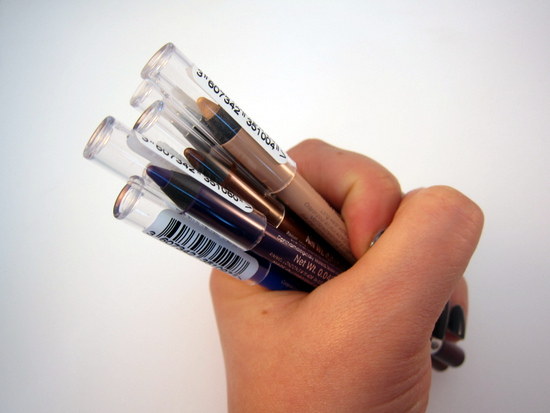 I've got 'em, and I'm never letting go!
So that brings us to price...and you probably know where I'm going with this, so I won't drag it out. Rimmel pencils: €4/5 mark. Urban Decay: €15.50 for the full sized version. Round three to Rimmel!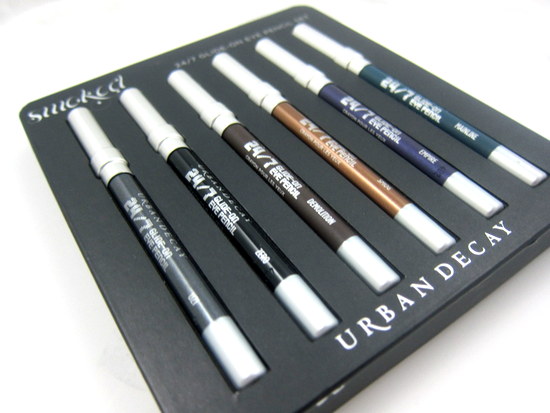 This is the Smoked 24/7 Glide-On Eye Pencil Set I showed you here - these ones are minis but the quality is the same as the full sized ones, for testing and comparison purposes.
So my verdict? Turns out, these are fairly evenly matched! If you have the budget and you really want a particular shade, go with the Urban Decay. Otherwise, stick with Rimmel - or look for an Urban Decay mini set, which come along on a fairly regular basis and offer comparitively good value for money. But sure lookit, either way, you'll be happy out - both products are exceptional.
Even J-Lo herself couldn't fail to be pleased.
Tried 'em? Thoughts? And any other recommendations for me, while I have you there?
Advertised
Check out some more of our favourite eyeliners here.