 Whatever your thoughts are on No 7 as a brand, chances are they're going to change, and change for the better. For the past three years, under the guidance of their new creative director, Lisa Eldridge, they've been working away on entirely revamping their offerings. Today, across all stores, it's time for the big reveal.
Pop into your nearest Boots and you'll find that absolutely everything has been given a makeover, from the counters to the uniforms. Most importantly, the products themselves have been updated with new colours, textures and formulas across the range. We'll bring you more details on that as we have them but today, let's talk about an exciting new service that's being rolled out as part of the re-launch.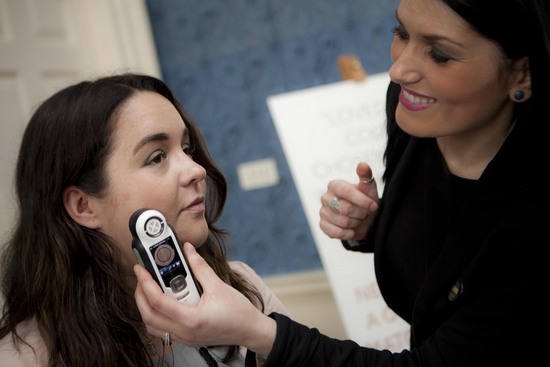 The lovely Lisa herself (and she is SO lovely, both in manner and in looks) was in town a few weeks ago to tell us the background and how it works. There isn't a foundation wearing woman on the planet who hasn't been badly shade matched at one time or another and this is an issue that Boots are tackling head on. Their new Foundation Match Made Service uses Pantone technology to scientifically match women to their perfect shade.
So how does it work? I was matched at the launch by a No 7 consultant who lightly rested a small hand-held measurement device against my jaw line - after first removing a small strip of my makeup from that area. The device measures and records the exact colour of the skin using a combination of lights and a camera - it can take upwards of 200 photos of your skin!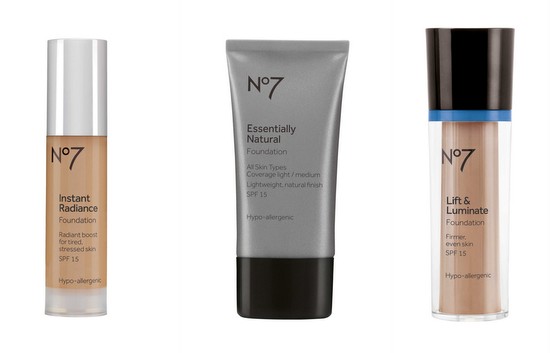 Advertised
Three of eight possible No 7 foundation types 
After talking through your preferred texture and finish, you'll be matched up with one of 17 new 'skin-true' shades, which are the same across all No 7 foundation types. The shades were formulated after measuring the colour values in the skin of more than 2000 women of all ages and ethnicities, and identifying 17 main colour clusters.
I think all of us who have a selection of not-quite-right bases gathering dust will really welcome this new innovation.  The foundation I've been matched to is in the post so I can't share my thoughts on that just yet but the shade surprised me -  I'm Cool Ivory, and I didn't know I was quite that pale!
Watch out for the comp coming up in a bit for a free shade match and foundation for three of you.
Will you be popping into Boots to check out the re-launch, and see the new service in action?
Advertised