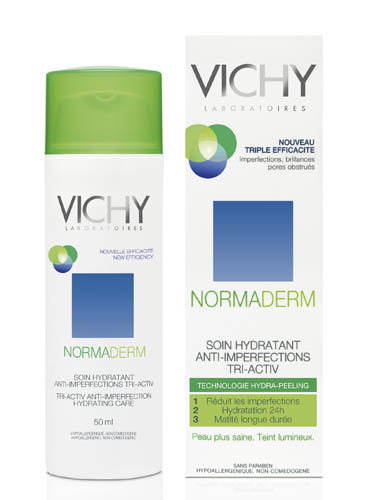 My skin has gone a bit mental of late. Unfortunately, since it's been throwing the current hissy fit since the end of July, I can't blame it on the change in the weather and the return of central heating. Nope, a combination of badly timed coincidences just conspired against me: I started a new Pill, ran out of Eve Lom and hadn't the readies to buy a fresh tub, finished the last of my Origins Modern Friction exfoliator, and came to the end of my jar of Lancome Aqua Fusion Cream-Gel moisturiser ... all in the same week
Using up the dregs of whatever's hanging around the back of my bathroom cabinets when my stash of staples is depleted is always a bad idea; there's a reason these aren't my go-to products, like, so I should really just get rid. Somehow, though, that only ever dawns on me when I have a chinful of Kirstie's Famous Face Cheese (© Beaut.ie 2009), blackheads in what feels like every single pore, and a dessicated-looking forehead.
Which is exactly what happened on a recent Sunday morning, as I assumed the position, fingers poised for a good hoke, before an extremely well-lit mirror.
As luck would have it, a bottle of Vichy Normaderm Tri-Activ Anti-Imperfection Hydrating Care, €17.50, came into my life the very next morning. A new addition to the Normaderm line of which I'm such a fan, this triple threat moisturiser promises to provide 24-hour continuous hydration while maintaining a matte finish and treating imperfections. Glycolic acid, salicylic acid, and LHA (lipo-hydroxy-acid) micro-exfoliate the skin's surface to target blemishes, blackheads, and open pores, and promote a smoother, more uniform complexion.
Advertised
Well, a week on, my skin is already improved. It looks much calmer overall, with an obvious decrease in the occurence of underskin spots, and blackheads have been noticeably reduced in both number and size. All that and all-day moisture and matte-ness? Colour me very happy.
I'll update y'all in a couple of weeks to let you know how things are going, but so far, so good!
Psst: Vichy's running a promotion at the moment so if you buy this, you get a Normaderm 100ml cleanser for free!