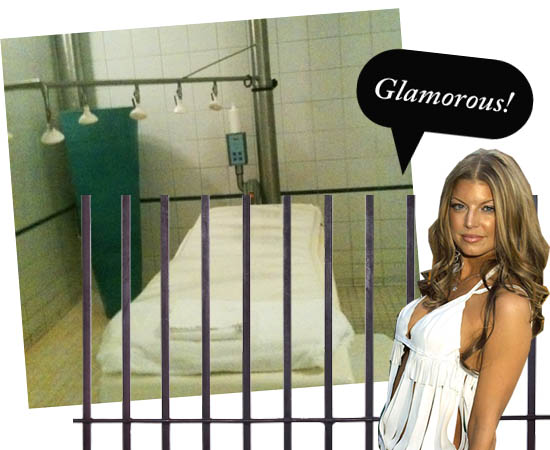 When I received an invitation from Vichy a couple of weeks ago enquiring if I'd fancy skedaddling over to France for a visit to the eponymous home of the brand, I had to think twice.
To wonder where my passport was, and to decide what shoes I'd bring.
In between checking out the famed springs of the surrounding region (there are about 12 in total, all with different beneficial properties), sampling the waters (they might be good for you, but it's definitely a case of hold your nose and down the hatch with some), and inflicting my appalling French on the locals (think Rachel in Friends with her "orr reh-voirr!"), I managed to squeeze in some treatments at the Vichy Spa. Following a steep in a bath of silky-feeling thermal spring water and a snooze-inducing head massage, I was exfoliated and scrubbed to within an inch of my life before receiving a custom Normaderm facial and full body massage.
And I do mean full body massage, by the way. I thought I was going to burst out laughing at one stage because I kept thinking that I couldn't wait to see the look on Himself's face when I told him I'd had my boobs groped by a hot young French thing.
Advertised
There was more nudity for my Vichy three-way shower/four-handed douche - snigger - where I was instructed to assume the prone position, topless, beneath four shower heads. Two French ladies in oilcloth aprons proceeded to put their hands all over my body for a synchronised massage as warm spring water rained down upon me. As I stifled the giggles, I thought that it actually felt very decadent to have two people carrying out a treatment at the one time, although the surroundings are decidedly functional rather than plush (I mentioned the aprons, and the treatment's carried out in a utilitarian tiled room that's more sanitorium than spa.)
Near total nudiness aside, it was really interesting to learn more about Vichy on the trip. For example, did you know that the thermal spring water that's used in every Vichy product all comes from one particular spring? Me neither, but sure everyday's a schoolday.
Water from the Lucas spring has the richest mineral content of all the Vichy spring waters, and the concentration and ratio of the minerals that are naturally occurring in Lucas water can't be replicated synthetically. It has skin calming, fortifying and soothing properties and has historically been used for the treatment of skin disorders like excema, so it's fair to say that Lucas water is more than just, well, water (which is what I'd honestly have thought in the past.)
PSSST - a little birdie told me in the course of the trip that while there'll be no re-jigging/releasing of the Normaderm kit (it's just a straightforward withdrawal from Ireland as it wasn't selling well here), there is a lovely new make-up removing cleanser on the way for the Normaderm range early in 2011.
Get Beaut.ie Delivered
Stay updated with Beaut.ie newsletters full of the latest happenings at Beaut.ie as well as great offers and things we think you might find interesting .