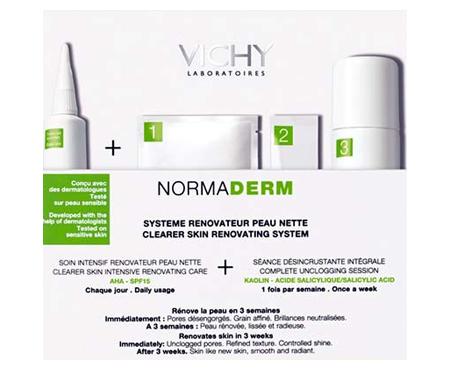 If you're a fan of Vichy's excellent Clearer Skin Renovating System, €38, from the Normaderm line listen up, and maybe sit yourself down because I have some bad, sad news.
Brace yourself, Betty: it's been discontinued.
Frankly, I'm distraught, and am very feckin' worried about how I'm going to keep my skin in check without it. Using the kit a couple of times a year is the only way I've been able to keep my sensitive combination mush on something approaching an even keel.
Advertised
I'm actually on my way out the door right now to do a supermarket sweep style dash around the local pharmacies and hopefully pick up a box or two before they're pulled off the shelves. I'll see about organising candle-lit vigils/petitions/chaining myself to some railings/driving a ready-mix truck into a gate in protest when I get back.