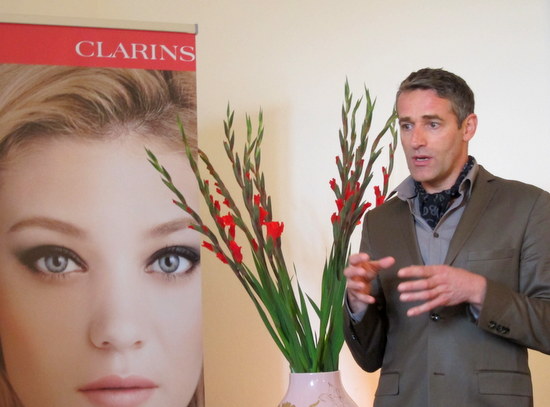 Ooh la la! Clarins' Claude is back, bringing his own particularly charming brand of Gallic je ne sais quoi. He was in town to introduce the brand's Ombre Minerals collection for autumn, launching in mid August.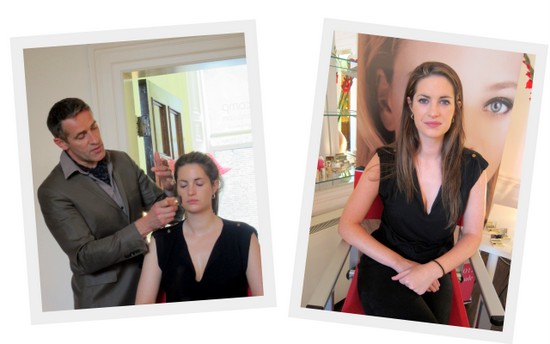 Always on the money for skincare, in the past few year's Clarins have been knocking it out of the park for cosmetics, too. They've reformulated, repackaged and relaunched most of their offerings - and this season, it's the turn of the eye  products to get some extra special treatment.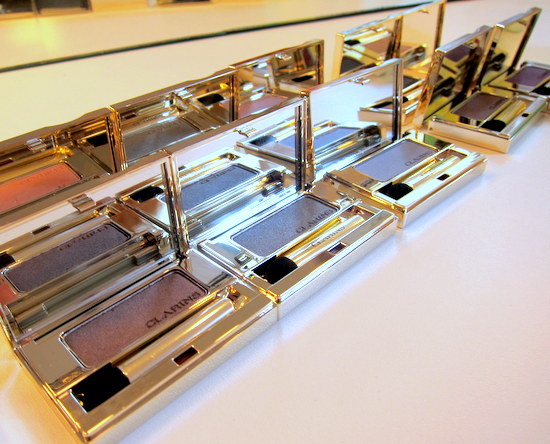 A whopping 16 new mineral eyeshadows, €18.50, will launch with the new collection, along with a plum mascara (€25.42) and two types of liner. The colour palette is mostly flattering, wearable neutrals - think browns, taupes, pinks - with some deeper, more intense shades like purples, dark gray and a sparkly black. They can all be used wet or dry for different effects and, as there's something for everyone, I can see these going down really well.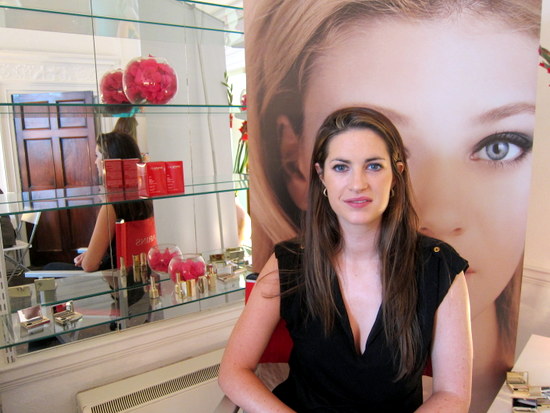 The 3 Dot Liner, €24, is another interesting product - it's designed to fill the space between lashes for a much fuller lashline. As the name suggests, it creates three tiny black dots which you go over again to join up. Can't wait to have a proper play about with that one. The other liner is a kohl pencil, €15.00 - shaped like a Japanese hair stick, this is really creamy and easy to use.
Advertised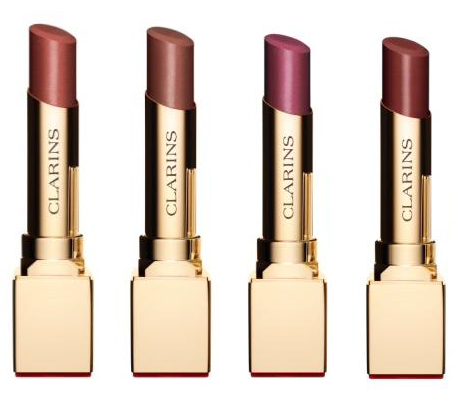 Spiced Orange, Fig, Orchid Pink, Dark Cherry
There are also four lippies, €20.33 - that's them above - and two gorgeous pieces of kit for skin. We were in raptures over the clever concealed brush for the Skin Illusion Loose Powder Foundation - I have a full review of this in the works, so stay tuned. Claude used it on the model for a luminous, lightweight finish - it gives a real 'my skin but better' type effect.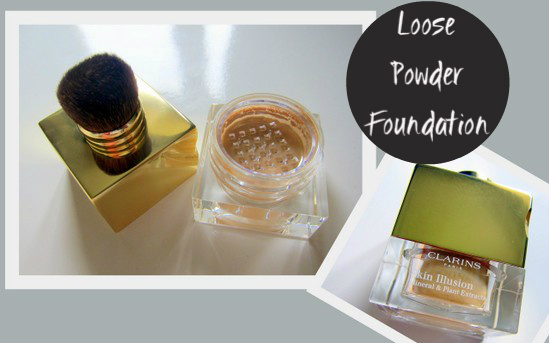 And saving the best for last, check out this beautiful powder palette - something the brand does so, so well ... even if we're not always sure what to do with 'em!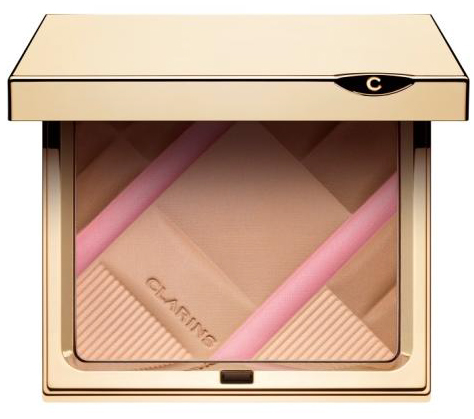 This is the Colour Accents Face and Blush Powder - it illuminates and mattifies, and is, I reckon, intended for use all over to brighten and refresh.  It's €37 and it smells divine.
Advertised
What do we think, will any of this lot be yours?