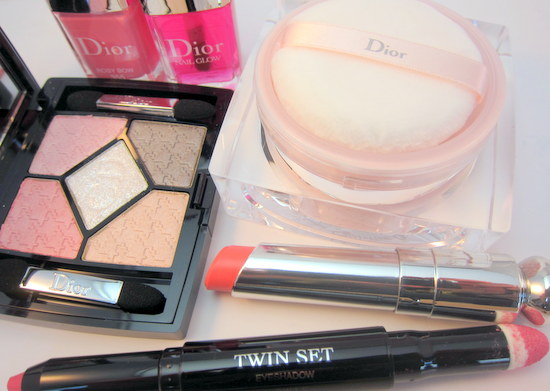 Sugar and spice and all things nice…that's what Dior's latest is made of! Cherie Bow is the spring offering from this gorgeous luxury brand – inspired by ribbons and bows, it has a delightfully feminine colour palette of pinks, nudes and greys. It arrives exclusively on counters at Brown Thomas from January 4th, and goes nationwide from the 18th.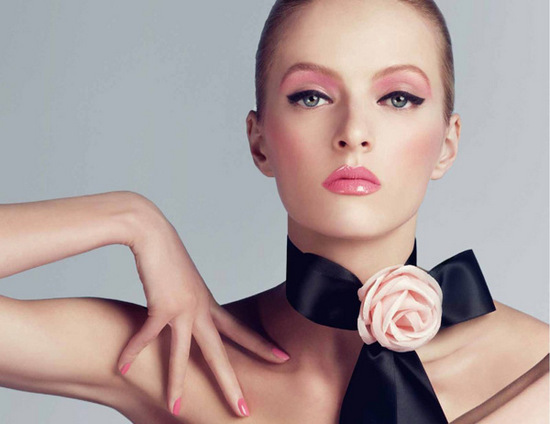 Let's just take a moment to admire this super pretty campaign image, with Russian beauty Daria Strokous. Gorgeous!
So what's new? Well, there's all sorts of lovely bits and pieces but one of the most interesting is, I think, the Twin-Set eyeshadow pens, which feature a smooth pearly pencil at one end and a shimmery powder at the other. Layer the powder over the pencil for a long-lasting finish inspired by the practises of top backstage makeup artists. As well as the pink I have here, there'll be a grey, beige and black, for €32.50.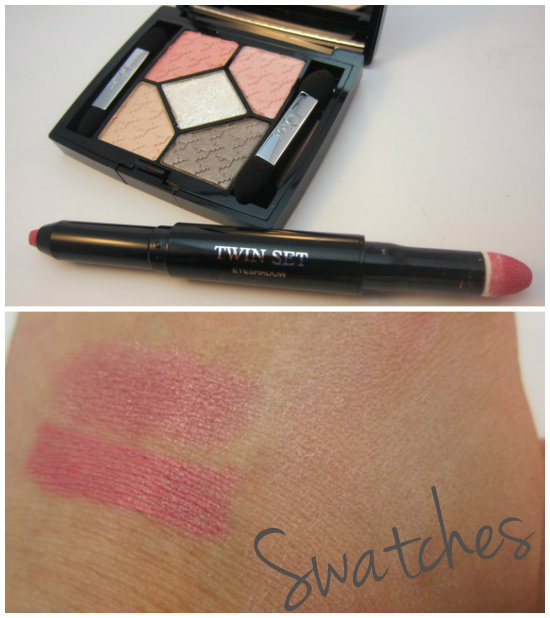 Left: Twin-Set in Ballerina Pink; Right: Diorskin Nude Rose Powder
And that's not it for eyes, oh no. There will also be a three shadow palette in Smoky Rose, €45.50, and two variations of the 5 Couleurs palette, in Rose Ballerine and Rose Charmeuse. These will be €56 each – pricey, yes, but so, so good (we dedicated this whole post to these palettes!).  Rose  Ballerine features five creamy, shimmery, luminous shades of pink, greige and silvery white.
Advertised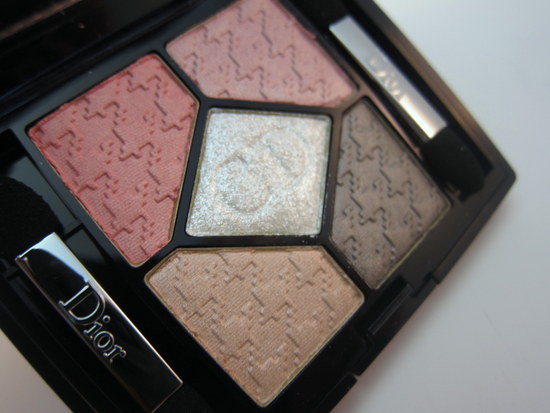 There's more new and innovative pieces with the introduction of two glow products – a hydrating Dior Addict glow gloss, and this Nail Glow, which nails look naturally polished by making tips appear whiter, and enhancing the rosy pinkness of the nail. It's €23.50. Also for nails, three new shades of Dior Vernis – this one, Rosy Bow, a ballerina pink, Tutu, and a soft greige, Gris Trianon.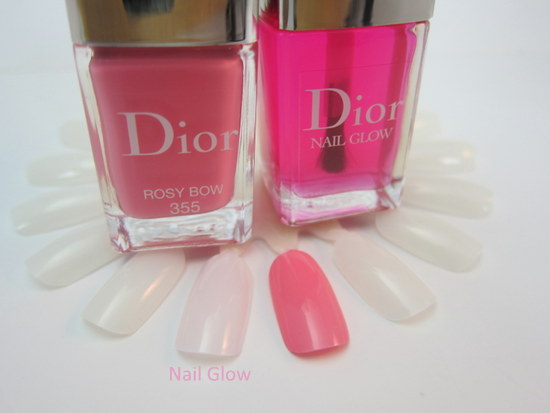 For lips, we'll see four new shades of Dior Addict in three variations of pink and this one, 437 Charmante, which is the perfect peach. For a rosy glow, the Diorskin Rose Powder, €47, is ideal and will also set makeup and enhance the complexion (that's it swatched above).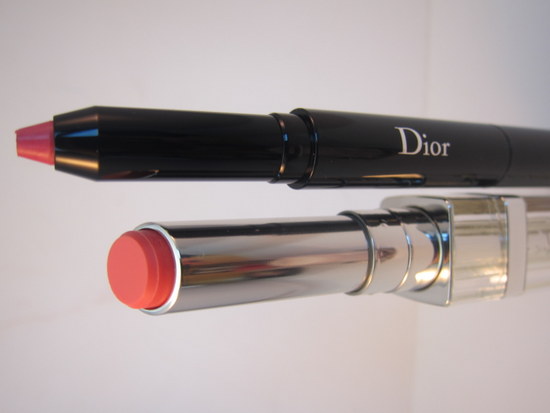 And it wouldn't be a new launch from Dior without one of their trademark collector palettes – here it's shaped like a bow, and comes in two colourways (Rose Poudre and Rose Perle), each with three shadows, a liner and a gloss. That's it below, and it can be yours for 80 of your eurobucks.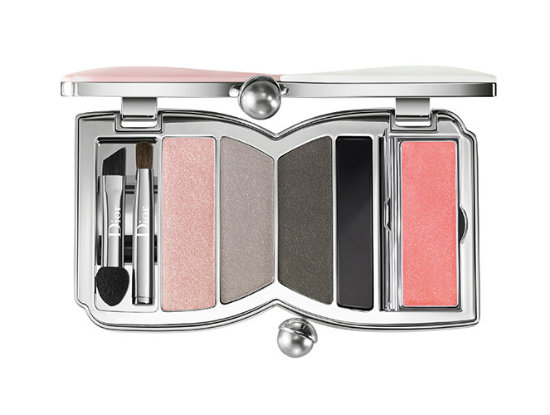 Advertised
If money was no object I'd grab me a twin-set eyeshadow pen in every colour with a bottle of Gris Trianon on the side. How's about you?
See what else we've previewed for Spring 2013 here.