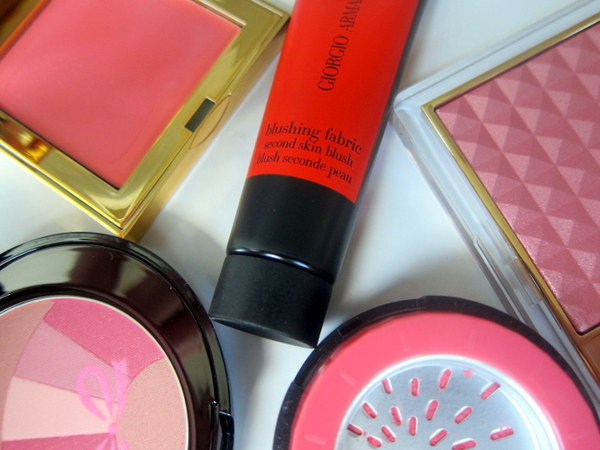 If summer is all about bronzer and winter focuses on a strong eye or lip, blusher is the beauty bit that really encapsulates spring. There is nothing like a fresh, pretty flush to the cheeks to help us put winter firmly behind us. And this season there is a whole crop of lustworthy products to help us usher in the new season. Here's our pick of the crop.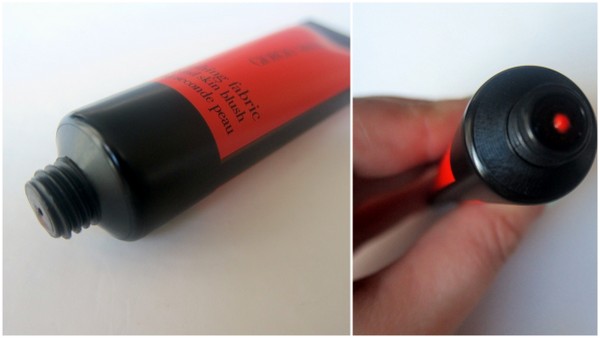 Armani Blushing Fabric Second Skin Blush in High Density Orange #8: This looks like a very vivid hue but don't be scared: thanks to the generous amounts of silicone in the formula, it blends out like a dream and is very wearable. This shade is one of two new additions to the range for SS13 (the other being a gorgeous hot pink). It translates to a soft, juicy veil of coral on my cheeks and if you like it, you'd best run to your nearest counter – it's a limited edition. It's €35.50 but it should last at least two years and you just need the tiniest amount. Read more about these blushers here.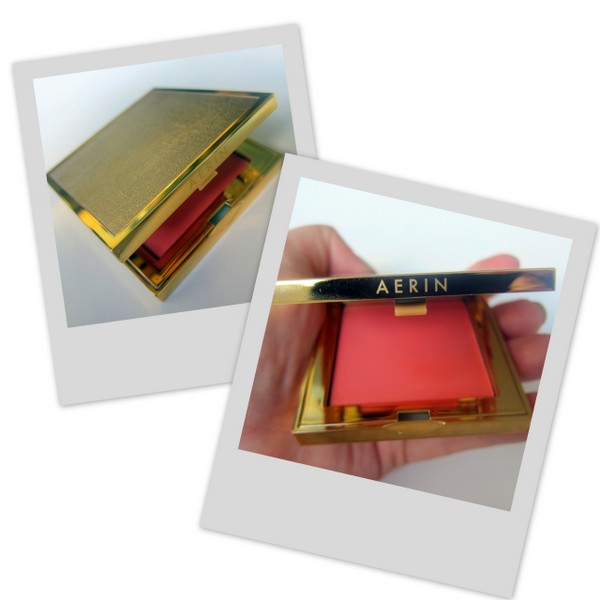 Aerin Multi-Colour For Lips and Cheeks in Sweet Pea: Aerin Beauty is all about easy, effortless chic and this two-in-one product is a perfect example of the brand's ethos. It delivers a satiny sheen of colour to cheeks and lips and is completely and utterly fool proof – if really pigmented colours freak you out and you're afraid of the Aunt Sally effect, you'll fall head over heels for this subtle peachy pink shade. Wear one layer for a natural effect and two for a little more impact (I've swatched two layers for you here). Full marks for the gorgeous gold packaging, too.  €38's the damage here.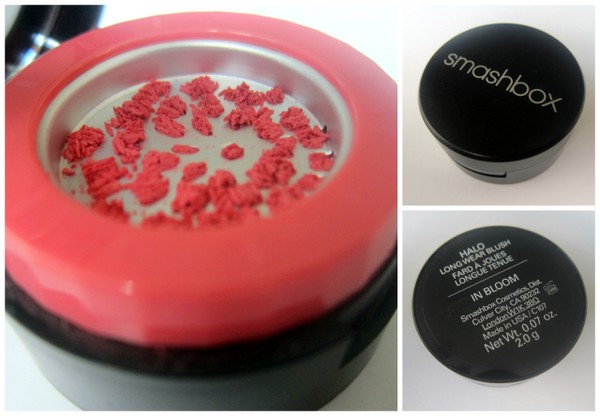 Advertised
Smashbox Halo Longwear Blush in In Bloom: In a stroke of genius, Smashbox have released four gorgeous blushers in the same style as one of their hero products, Halo Hydrating Powder. Packaged with the same in built grater, just on a smaller scale than the original product, these allow you to freshly grind your blusher for each use. But go easy – you just need a teensy amount, and you don't want lots of excess powder messing up the tub. Yes, I learned that the hard way. This bright coral pink is €29 and to die for. THUNK. That's me, falling over in rapture. Visit it at their sparkly new counter in Arnotts.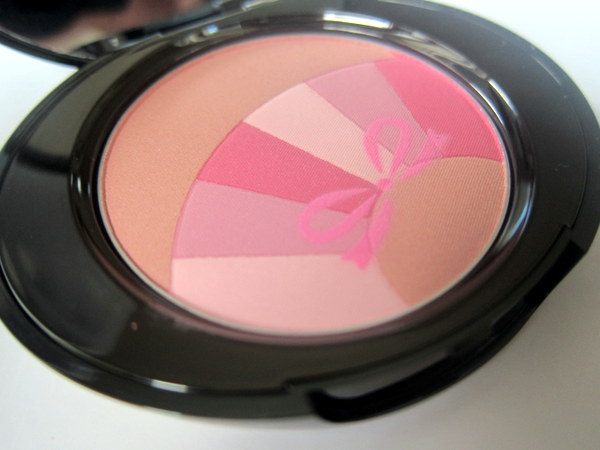 No 7 Ballerina Beauty Blush Palette: A snip at €15.50, this pretty palette has all the magical makeup force of Ms Lisa Eldridge behind it. It's part of her most recent collection for No 7, which we showed you here. The blush is definitely the starring attraction – swirl the colours together for a pale pink wash of colour that's flattering, delicate and easy to wear.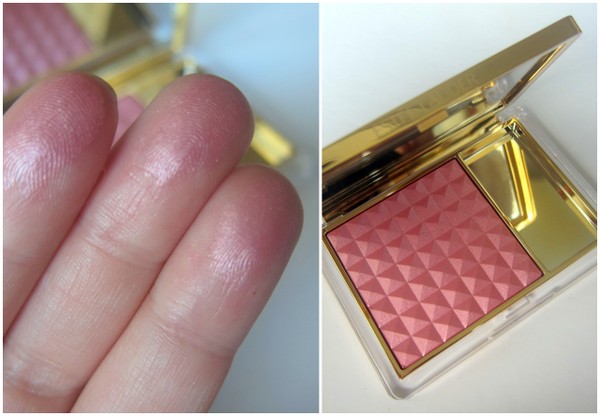 Estée Lauder's Pure Color Illuminating Powder Gelée Blush in Tease: Part of spring's Pretty Naughty collection, Tease falls somewhere between blusher and highlighter and you could use it for either, depending on your skintone. I wear it as an illuminating blush - it delivers a semi-sheer veil of colour that doesn't highlight pores or imperfections but creates a subtle rose-gold glow. The texture is unreal – super soft and finely milled, the powder/gel hybrid delivers a delicate, luminescent finish that is oh-so-flattering on the cheeks. This is €39, but it's LOVE.
What's that, you say? Swatches? Oh go on, then...
Advertised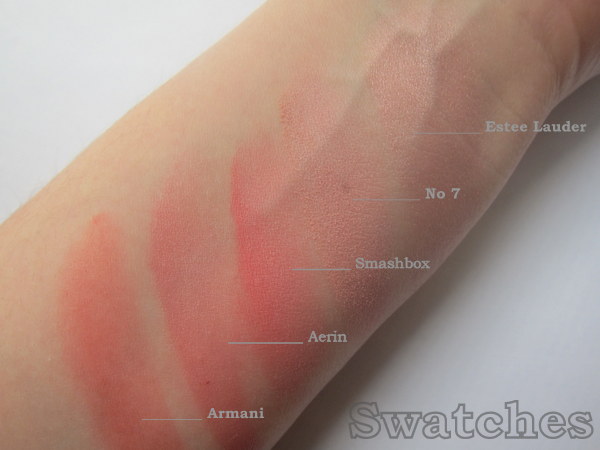 And if you fancy brushing up on a few application tips, check out our Back to Basics series which should explain all. So go on then, tell us -anything tickling yer fancy? Which one's your pick of the bunch?