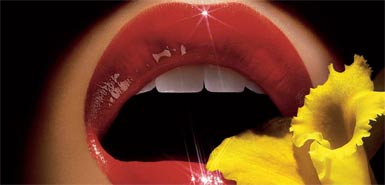 What's the least exciting thing you can think of?
Is it cheese sandwiches for lunch yet again? Is it quarter past three on a Friday at work when you're just dying for the weekend to begin? Is it the prospect of getting out the Cif and cleaning the bathroom?
You can add the Sunday Times Style Beauty Awards into the list - because mother of god they are so boring. They're THE SAME every year. The same old stuff wins the same old categories every year - Frizz Ease, Chanel No 5, Vaseline, Clinique, Max Factor Mascara... zzzz. I get the impression reading the uninspired commentary that the staff are sick of them too, but because they've committed to a particular way of canvassing results they're stuck with it.
Advertised
Isn't this a perennial problem with beauty awards though? Either they can be relentlessly samey (In Style, Sunday Times) or laughably advertiser driven (U, Cosmopolitan, or the ridiculous paid for Product of the Year).  It's a fine line - Image seem to pull it off though.
What do you think?