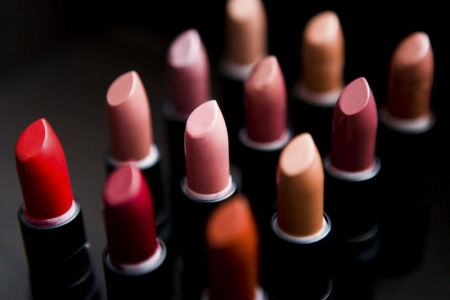 In straitened economic times, lipstick's historically been the one fashion or beauty product that women will consistently spend their sheckles on. Leonard Lauder, chairmain of Estée Lauder, coined the term "lipstick index" which is a somewhat kooky economic indicator to describe the phenomenon of soaring lipsticks sale as an economy goes down the tubes, with women opting for the cheap, quick, feel-good, pick-me-up fix that a slick of lip colour provides. During the Second World War, lipstick was actually marketed as the product that would help women to "put on a brave face".
This hasn't held true for the current big R, however: we're going back to base(ics). Yep, according to research conducted by L'Oreal in the UK, the perfect foundation has taken lipstick's place as the must-have beauty product for women under 60, with foundation sales up hugely in both the UK and US in 2008 while lipstick sales were on the slide.
Advertised
Makes sense, I think, if you do have a few quid to play around with to put it towards an everyday workhorse product that you'll get tons of use out of. What do you reckon?