 You can't leave the house without groomed brows anymore, and for most of us, this beauty fact is expensive. But now, this brow pencil has come to the rescue.
Whether it's a strong, bold brow or something more defined and arched, finding the perfect product is a must. But since the dawn of the Cara brow and the brow frenzy that followed, there are SO many options out there, and it's hard to know what to look for. It's not even as simple as drawing them on; each product comes with individual challenges. If you aren't really that artistic or can't be arsed spending more than a minute on your brows, it's best to find a good all rounder.
My current favourite is Benefit Goof Proof Brow Pencil (€26).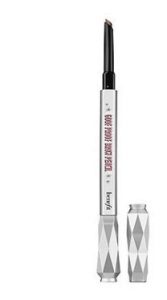 This product is particularly great for people with patchy brows. The pencil needs no sharpener and really glides on. It even comes with its own spoolie to comb through the product and making your brows more natural. The best part is the 12-hour waterproof formula which does not budge.
But, if €26 is slightly outside your budget, I have found this nifty little fellow, which is an almost perfect dupe.
Advertised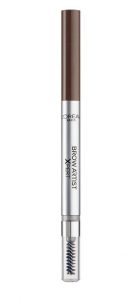 This pencil is almost identical in shape, size and texture and it has a spoolie, too.  The retractable pencil ticks all the boxes bar one: it's not waterproof.
The only question you have to ask is whether your brow pencil being waterproof is worth €17.01 to you?