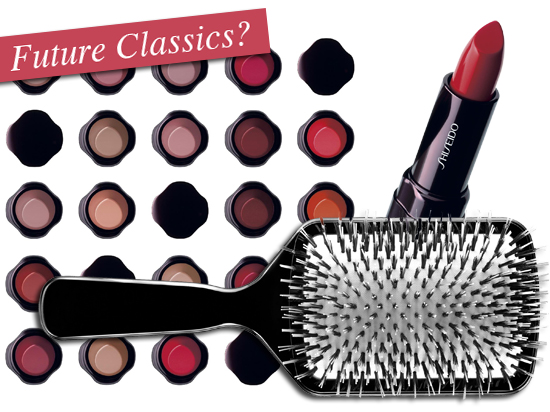 Oh here, magazines are FULL of features about hero this (check out some of your heroes) and cult that, and I'm guilty of the same thing myself: a recent feature for the Evening Herald was titled 'Sacred Cows' and was a look into the whys and wherefores of cult beauty buys. But I added a little extra: the ones I think will become future classics. Right now, the stars are underground, and while there are many routes to hero status, they don't tend to be based on advertising spend.
No, what seems to happen is a product gets championed based on its innovation, sheer uniqueness or its transforming abilities. Sometimes something rockets to instant cult stardom (Chanel's Rouge Noir nail polish), other times it's a slow burner and builds its rep through word of mouth (Clarins Beauty Flash Balm). There's no real formula. Price doesn't seem to be a factor either, otherwise how would something like Guerlain's almost-€100 Issima Midnight Secret sit so happily alongside John Frieda's under a tenner Frizz-Ease in our affections?
The first product I tipped for future success was Shu Uemura's amazing paddle brush. At €49, this is an expensive bit of kit, and was originally a salon-only tool. I was so wowed by it (and I am rarely ever wowed by haircare) that I put in a request for one after a Shu Uemura ritual, so nice did I find it on my scalp. Turns out I wasn't the only person to be impressed by it: shortly afterwards, the brand made the product available through retail.
Advertised
The second launch I think deserves cult status is Shiseido's new Perfect Rouge lipstick line. Creamy, gorgeous formulas, they cost €24 each, and come in great shades with non-drying ablities. The brand was always good at lipstick - now they're stellar.
What are your future classics? Have you bought something recently you'd like to tip for cult status? Leave us a comment and let us know!