 So Cheriddle's back on the Whatsit. I'll be honest, I don't watch. Reality tv gives my arse a headache.
I do love Cheryl though, she's cute as a button, seems nice and unpretentious (despite looking like a Goddess) and always provides the most sublime makeup inspiration. Now, a Cheryl, I ain't. Most of us cannot ever hope to reach her lofty heights of superhuman attractiveness. We can covet her makeup and adapt it for our less perfectly symmetrical faces, though.
And that's exactly what I've done. This golden toned smokey eye will work for everyone, and is perfect for whatever you're doing this Saturday night, whether it's playing with makeup in your pyjamas hoping to bejaysus that the baby doesn't wake, or heading out for a night of uproarious festivity in a skirt that is not suited to September weather!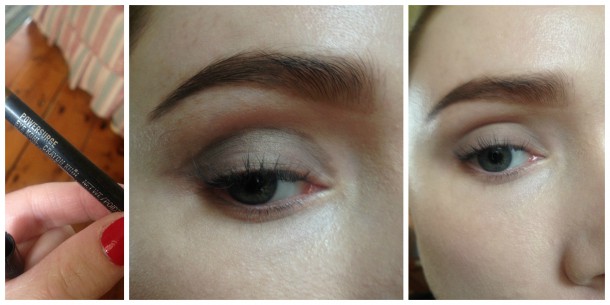 Step One
I'm using a full coverage foundation. It's usually not my cup of tea, but Cheryl generally wears something that features a lot of cover, so I've opted for Mac's Full Coverage Foundation. It comes in the pale girl shade NW10, and that's what I'm using. I've applied it with a Real Techniques Expert Face Brush.
As a base, I'm smudging some of Mac's Powersurge Eye Pencil all over my eyelid. A burnt gold shadow would work just as well. Blend away any harsh edges with fingers or a clean, fluffy brush.
Fill your brows in with a little powder - I've applied some Omega shadow from Mac on an angled brush.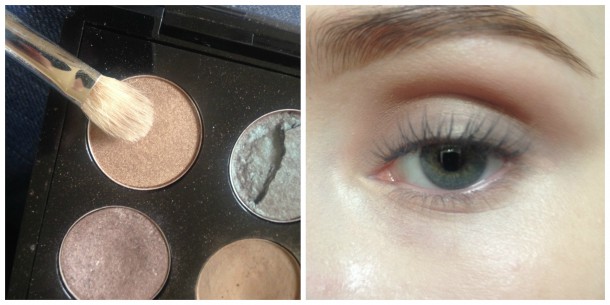 Step Two
Blend any antique gold shadow of your choosing into the socket (the hollow above the eyelid). Cheryl's wearing a metallic shade, so I've done the same. Though obviously, it's going to look better against her glorious bronze complexion!
Apply this all the way from the inner corner through the socket.We're aiming for a warm, glossy eye look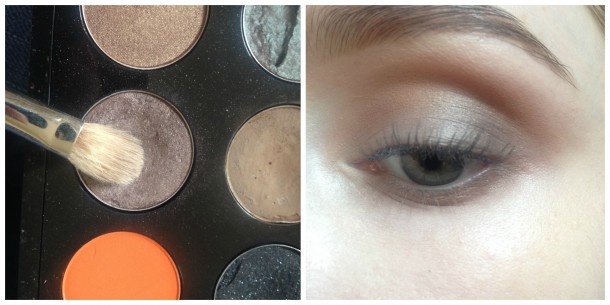 Step Three
Next, to add definition, run an iridescent taupe colour across the outer third of your eyelid and under your eye. I'm using one of my all-time favourite Mac shadows, Satin Taupe. Make sure to keep blending so the edges are invisible!
Advertised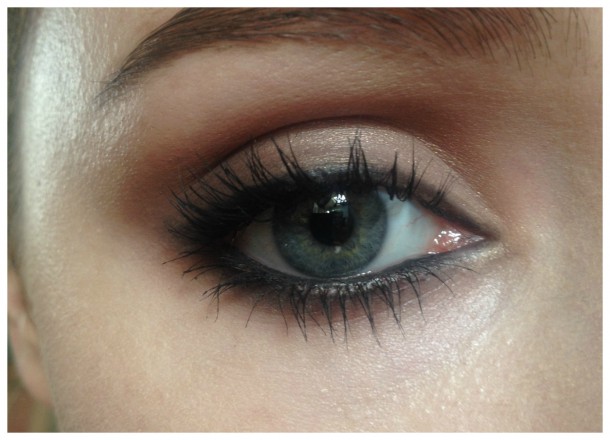 Step Four
Next, grab your favourite black eyeliner and line the upper and lower waterline all the way to the inner corner. Smudge the liner into the lashline with a cotton bud to prevent any white gappy patches, then apply the liner into the waterline again.
Take the liner along the upper and lower lashline. Again, smudge with the cotton bud to keep everything soft.
Two coats of your favourite mascara are a must! I'm using Armani's Black Ecstasy Mascara. This isn't a subtle look - apply it top and bottom, and be generous!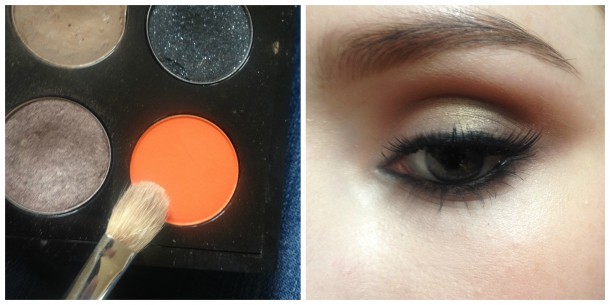 Step Five
To warm up the eye, I've run a touch of orange shadow through the socket. I know the colour looks crazy, but have faith - it's a great way to make green or blue eyes pop and it makes the shadow more intense.
Next, lashes! It wouldn't be a Cheriddle look without lashes! I'm using No. 7's Exceptional Definition lashes (number 30). I've cut them to fit.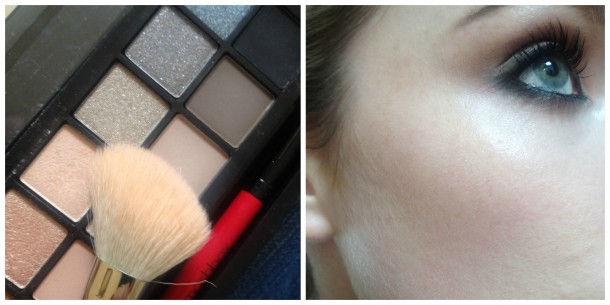 Step Six
Next, to the face. Again, it ain't a Cheryl inspired look without contouring. With my pale skin, I just can't get away with a warm terracotta shade like she can, so I'm going with a light grey brown matte eyeshadow instead. I'm using M5 from the Smashbox Full Exposure Palette for a subtle contour that I can get away with.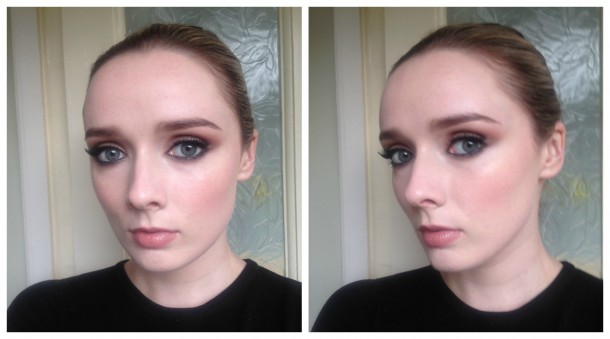 Advertised
Done! What do you think? Will you be attempting this tonight? We'd love to see your work, so send us a tweet using the hashtag #readybeautie, and we might just have a luvverly prize for our favourite!