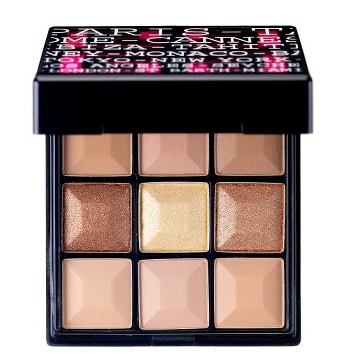 I'm such a sucker for Givenchy's pretty prismes. I have so many - shadow, cheek and even more shadow prismes are hoarded in my beauty stash - and they're all great. I have a fab monochrome one that's a smokey eye essential, and the blush versions deliver a silky pop of colour that I love.
Prismissime Mat & Glow is my latest addiction, though. 9 little squares of matte and shimmery beiges swirl together on the brush to create a wash of colour. There's no fear of channeling one of those messy-haired Ugg-booted girls with the weird matte brown faces though, instead, this delivers a very subtle shimmer that actually suits a celtic skin tone.
I lightly contour temples, under my cheeks, dust my nose and chin, and the result is a face that looks healthy and slightly sun-kissed. Perfect! Of course, you can use the shades singly too, and with shimmer being a hot prediction for summer, this is a good multiple product to pack for holidays.
Advertised
Get yours now for about €38, in department stores like Debenhams.