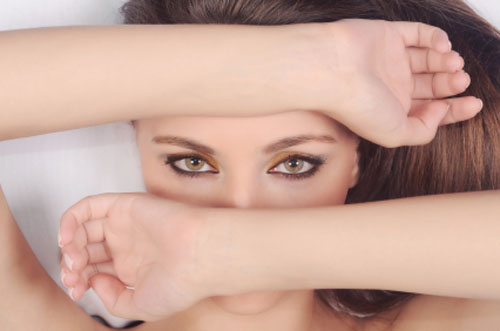 In town for a last minute meet-up with one of Himself's friends on Easter Saturday, I spent most of the afternoon desperately trying to get an appointment to have my eyebrows threaded. "Recession me h*le" I muttered darkly when it became clear that, despite the lashing rain, there wasn't a single cancellation to be had and nowhere in Dublin city centre could squeeze me in for a quick brow overhaul.
When I ended up in the city centre again last Tuesday morning, I started ringing around threading locations at 10am to no avail. Elysian were fully booked. Thankfully, I managed to get in to Mandala Spa a bit earlier for some taming of the facial hairy mollys.
Getting into the spa is a bit weird if you're not a guest: as instructed by reception, I walked the length of SamSara bar down to the lift at the end, past all the suits that were arriving in for lunch, and headed up to the 2nd floor. Not immediately Zen. The spa itself, however, is a a nice urban oasis with an Eastern bent, all dark wood and incense and trickling water.
Advertised
My therapist was a dote, and very obviously knew what she was doing: I was in and out in under 20 minutes. The shape she put on my eyebrows is really great, maybe fractionally shorter at the outer edges than I'd personally like but still very natural-looking, just super groomed and with a proper defined arch.
Well worth the €20 spend!
Mandala Spa at La Stampa Hotel, Dawson Street, Dublin 2.