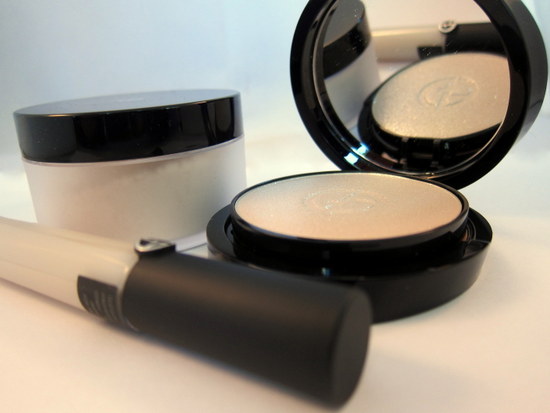 The White Nights Holiday collection from Giorgio Armani is a masterclass in understated elegance. We've already swooned over the ethereal Moonlight White palette and today we're following up with the rest of this small, sophisticated edit.
There are three other pieces to the collection and really lovely they are too, drawing on contrasts of texture and colour to evoke that delicate wintery light that you get on the coldest and crispest of days. It's poetry in makeup (and it's rubbing off – as commenter Jenny pointed out, I was inspired to unwittingly rhyme dream and gleam in my First Look post!).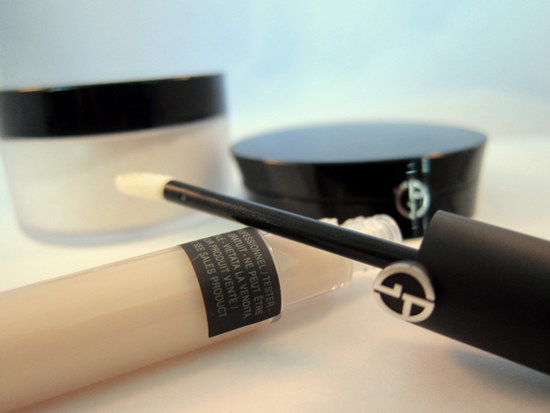 This is Armani Lip Maestro in Colour Zero, €26, and the first thing you need to know is that it feels wonderful on the lips: rich, creamy and hydrating.  It's very similar, in fact, to Avene's excellent cold cream balm, which we described as being 'Super-unctuous and balmy without being sticky.' Tick, tick and tick.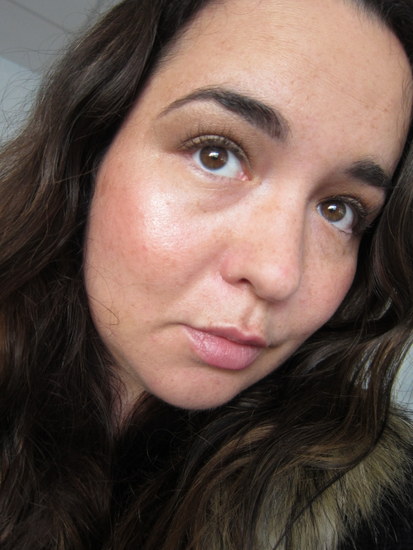 Wearing: Moonlight Beige highlighter, eyeshadows and lip wax, with Lip Maestro Colour Zero; please ignore those GIGANTIC dark circles!

The second thing you need to know is that this will take any lip product you are wearing and transform it into something soft and velvety and matte – or you can wear it alone, for a smoother, plumped up pout. It's really quite wonderful.
Advertised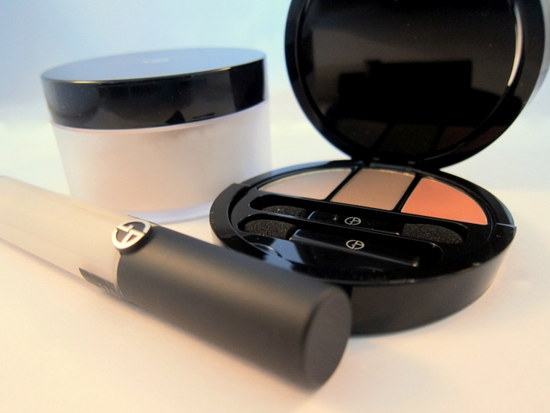 Encased in sleek, chic (see? I'm doing it again!) glossy black, Moonlight Beige houses a highlighter on one tier and two eyeshadows and a lip cream on the next. The colour palette here is described as 'flesh toned beige' – it's a better match for my colouring that the frostier Moonlight White (though I love them both).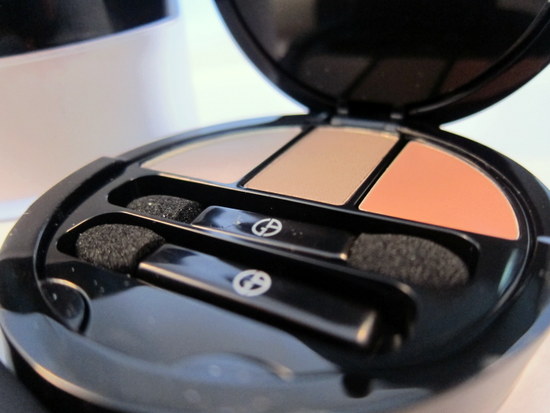 The warm beige lip colour is very, very sheer and imparts just a whisper of colour - worn under Colour Zero it delivers the perfect nude lip with a pretty 'soft-focus' finish. The eye-shadows are satin-y taupes - one darker, one lighter -  and look expensively luxe.  Both palettes are €65.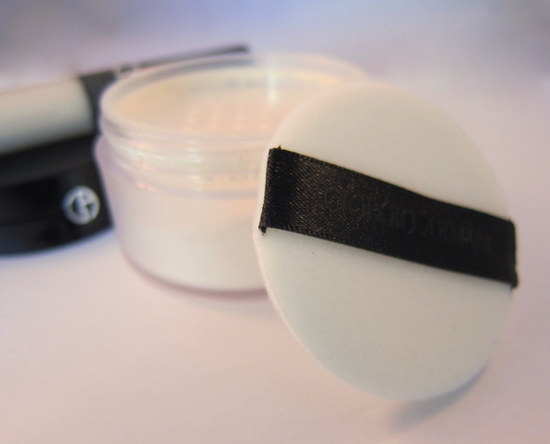 I was least excited about the limited edition MICRO-FIL Loose Powder in Moonlight Pink - that is, until I actually tried it. Oh, but it's pretty! The effect won't show up on camera for me, but that's because it's such a silky, smooth powder that blends seamlessly into the skin, leaving behind the finest, twinkliest rose-tinted shimmer particles. This is €36.50 and I'll be wearing it on my décolletage for evenings out - because that's the type of fancy grown up lady that I am!
Ok, so the second part of that sentence is a lie - but that's the magic of this collection. It makes me feel it could be true, and that's a very powerful thing.
Advertised
Now that you've seen the full collection, tell us, what's your pick of the bunch?
Check out the other Christmas collections we've shown you here.