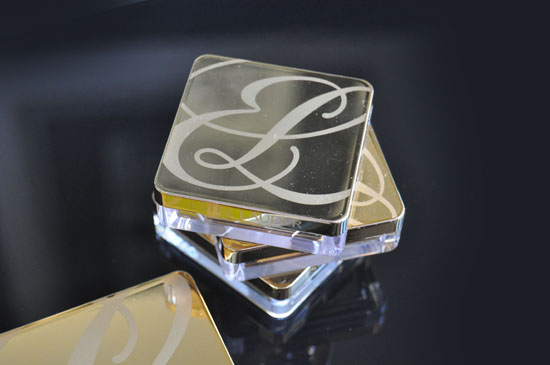 The arrival of makeup artist Tom Pecheux to Estee Lauder is delivering more than gorgeous seasonal collections: he's also getting his teeth into some of the permanent products in the range, notably the brand's Pure Color Eyeshadow lineup, which has been given a complete shakeup from packaging right through to formulation, shade and finish options.
You've clocked the sleek gold and perspex packaging already on the Blue Dahlia launch, but here's how the Pure Color singles will appear from July - nice, eh? To recap, the old packaging was that squashed macaron-alike affair that actually I really liked, and you could tell your shades apart really easily, as packaging colours matched the shadow shades.
So that's a minor point of criticism from me on these - visually, you've got no clues (except the shade names are printed on the rear) and you'll need to open 'em to see what colour you're after. It's hardly enough to put you off - especially not when you get a look at what's inside.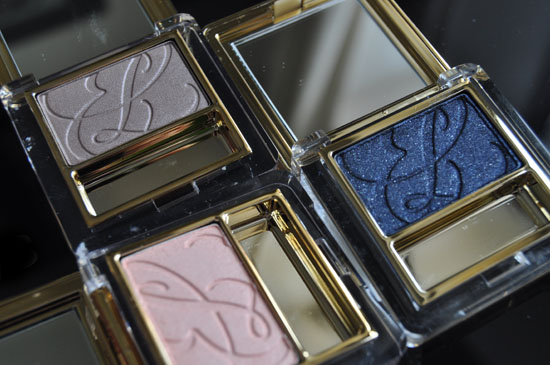 Here are three of the 24 new colours, which will cost €21, and will be available across four finishes: matte, satin, luminous (prismatic light-reflecting pearls provide a chic, lustrous sparkle, apparently) and metallic. I have about six in my possession and colours range from really wearable nudes to semi-brights (hang on, this is Estee Lauder after all and we're not gonna see ridiculously screamo shades) and some lovely deep jewel tones.
Advertised
I've got two particular faves.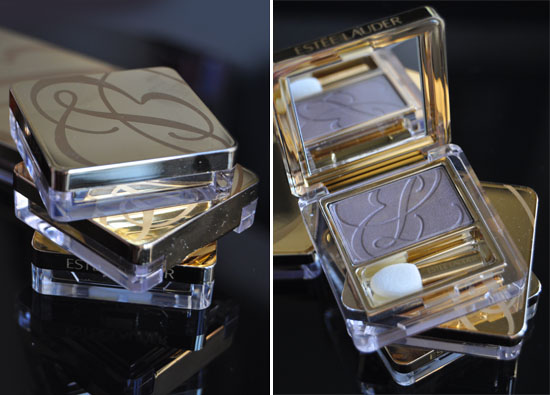 This is Tempting Mocha and yeah, I know it's equally tempting to sniff and say "yeah yeah, it's mink. What of it?" But this is such a pretty, wearable shade in a lovely satin-finish that's going to be a very good basic neutral in any kit.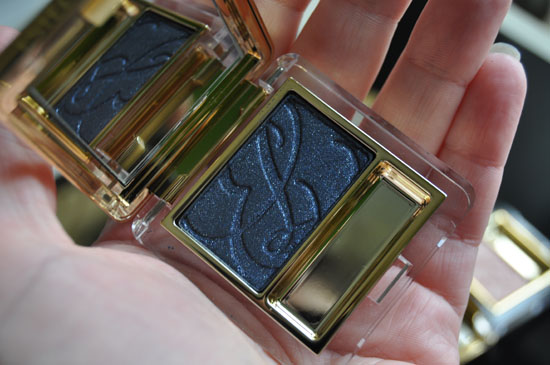 As far as I can tell, the shadow quality is improved in these new versions of Pure Colour Eyeshadow. I would have classed these shadows as medium-pigmented before (nice, but they took a bit of work to get good intensity) and while they're not up at pro levels - and why should they be? - the powders feel finer, creamier in the satin-finished versions and colour payoff is a lot better now. Check out the swatch of Midnight Star, below. Impressive, eh?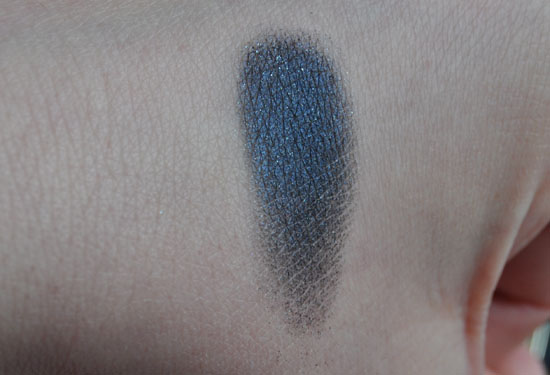 Advertised
This is really good. Sparkly, deep and dramatic, it's going to be a great night-time companion. I can just feel it.