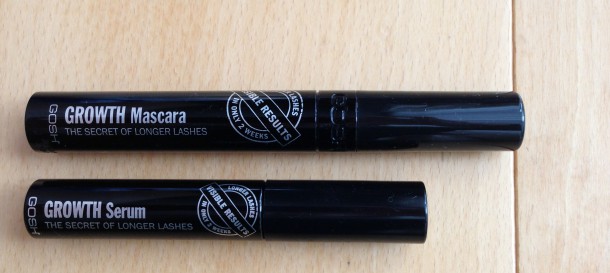 GOSH Growth Serum (€12.99) and Growth Mascara (€9.99) caught my eye as I was idly browsing the chemist shelves a few week back. My lashes are wimpy at the best of times, but seemed even wimpier than usual at the time and I'd been considering a new purchase of the Talika Lipocils I've used and loved in the past, so on the spur of the moment I decided to try this duo instead.
Designed to be used in tandem, the mascara is worn during the day and the serum at night (or you can use the serum in addition to the mascara during the day) and together they promise to lengthen and thicken the lashes, with visible results in just 2 weeks. The active ingredients involved are the rather science-y sounding SymPeptide XLash (present in both products) which should have an effect on both length and thickness and Follicusan (present in the serum) which should promote hair growth and increase the percentage of hairs.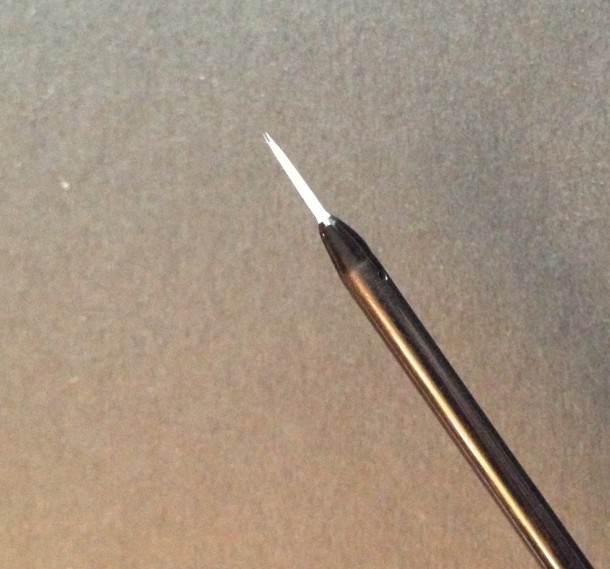 Growth Serum comes with a skinny little brush applicator - handy for getting in close to the roots of the lashes to apply it. My eyes are quite sensitive to a lot of products when applied close to the eye, but the worst I had with this was some very mild itchiness if I overapplied it close it my inner eye. I did always try to wipe the brush on the side of the bottle opening so I wouldn't apply too much serum, but I am rather impressed that this didn't feel overly-sensitising for me and I had no redness or watering of the eyes.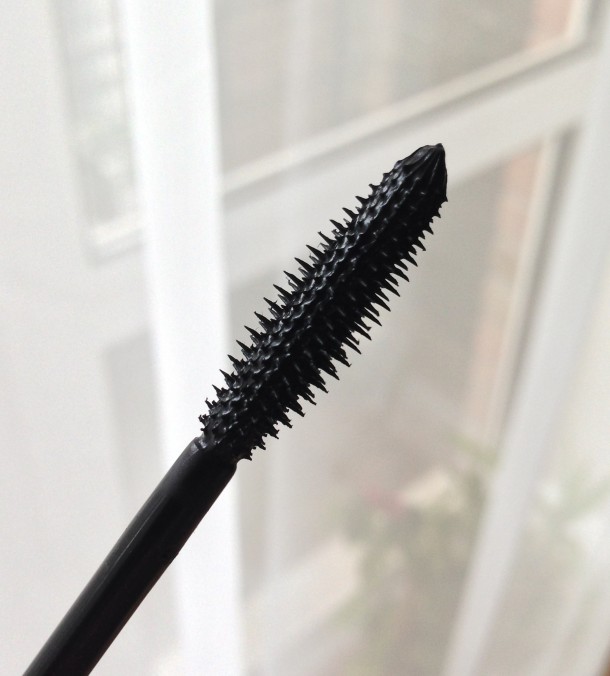 Advertised
I was really, really impressed with the mascara from the very first use. Even if this wasn't a treatment mascara, I'd buy it again as the formula is just perfect for me. The rubber hedgehog brush delivers just the right amount of product to the lashes and is thick enough to be nicely volumising without making my lashes look spidery. It also manages to reach even the very tiniest inner lashes without smudging everywhere and it lasts all day with not a smudge or flake in sight.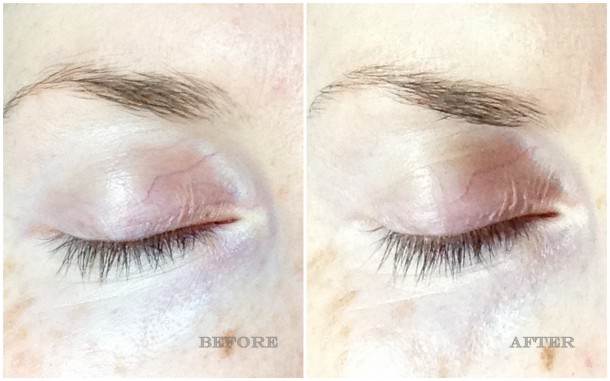 And here are my results after a 3 week trial (I was going for the 2 weeks but kept forgetting to apply the serum at night, so had to extend it in the interests of fairness)! Can you see a difference? It's not dramatic, but I do think my lashes look slightly longer and fuller. Not in a false eyelash-effect way, but they do look healthier and not as wimpy. For the price bracket, it's a result I'm happy with and I'll continue to use both products.
What do you think, would you be interested?