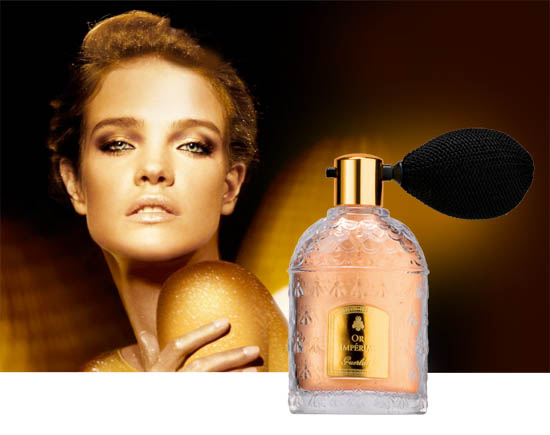 Guerlain's Christmas 2010 collection is aptly named. Les Ors is the title and gold, gold, and then hey, a bit more gold is the order of the day. This is a brand that excels at skin-finishing and that's really reflected here, with lots of goodies to add glow and glimmer to skin both on the face and body.
So lets take a look at what's available, shall we?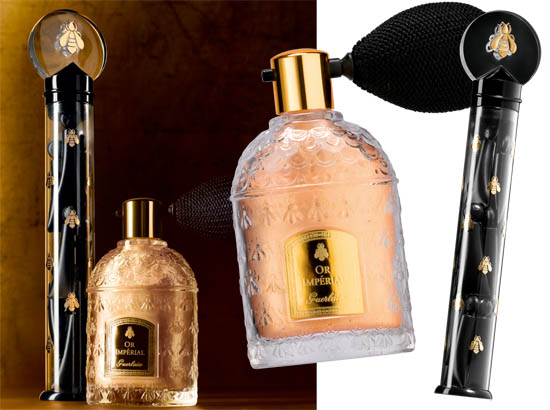 These are two of the star products. On your left (and right!) is something really quirky and unique and it's Midnight Star Collect'Or, €59. A bit like Elizabeth Arden's Ceramide capsules, you get single-usage doses of radiance-enhancing cream for use on the face. Boasting detoxifying properties, they're designed to help skin cope with the rigours of the party season.
Beside that is the lovely and very gorgeous Or Imperiale, €70. Guerlain releases some form of spritzable shimmery body powder every Christmas but this one is a little more special than usual. Violet-scented and delivering a shimmering glow to skin, it's contained in one of the brand's signature beehive flacons, which are also used for some of its fragrance. In addition, you may have noticed the bee motifs: this is a Guerlain mascot and is stamped all over the Les Ors products.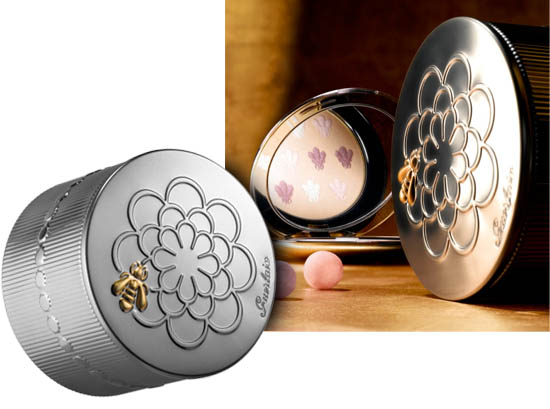 More skin-finishing goodies: as is customary, there are two versions of Meteorites available.  I love these products - they're gorgeous super-subtle facial skin illuminators and come in to-die-for packaging. On the left is Meteorites Perles D'Or, €52. This tub contains loose spheres of tricoloured powders. This is a dressing table piece of kit - you can't transport the pearls without them going to mush, so that's what the compact is for. Meteorites Poudre D'Or, €150, is pressed, comes in a gorgeous metal compact and features those signature bees.
Advertised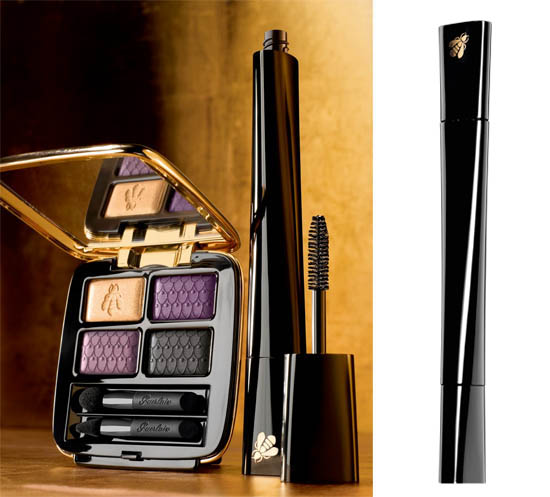 Eyes are up next: and the Ombre Eclat 4 Shades eye palette in Velours D'Or, €52, is another winner. Bright gold, purples and a deep black make this look amazing. The mascara's not a new product but has been Bee-dazzled for Christmas (see what I did there?). This is Le 2 de Guerlain Volume, and it's €36.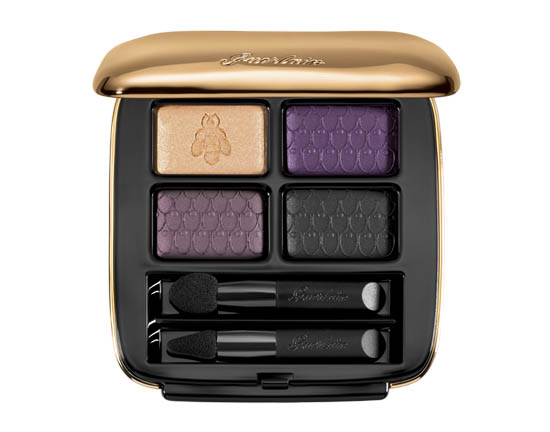 Fancy a closer look at that palette? Oh, I thought you might.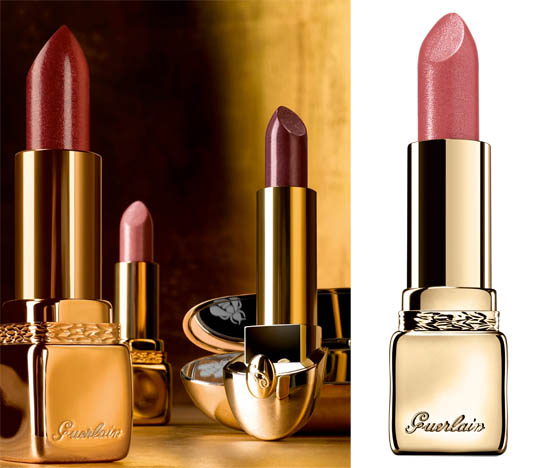 Lips are treated to two KissKiss Strass lipsticks in Rouge Imperiale (left) Rose de la Reine (middle and far right). These cost €29 and deliver a shiny, glittering finish as opposed to the full opacity of a creme shade. Great for parties, in other words. The third lip treat available is one of the brand's James Bond-alike Rouge G de Guerlain bullets.
You have to actually have a go of one of these to appreciate how smart they are - this is gadget and cosmetic in one and is something people oohh and ahhh about when they see it in use. This one is B64 Bee, and costs a mouth-watering €41. Yes, I know. For that you get gizmo, bee-decorated mirror, loads of handbag cachet, the envy of your friends and oh yes, something to colour your lips in with. A close-up's below.
Advertised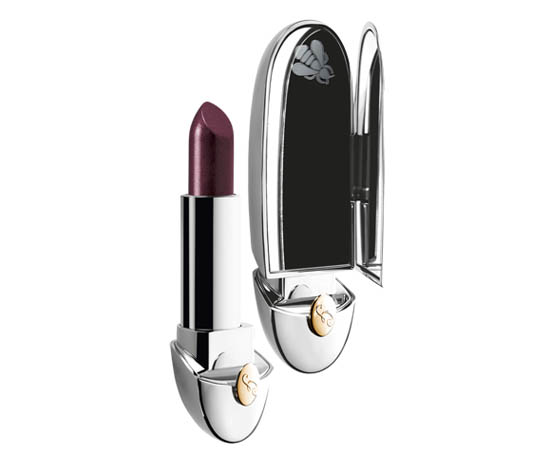 So, what do you think of the collection and will any of it be making your Christmas list?