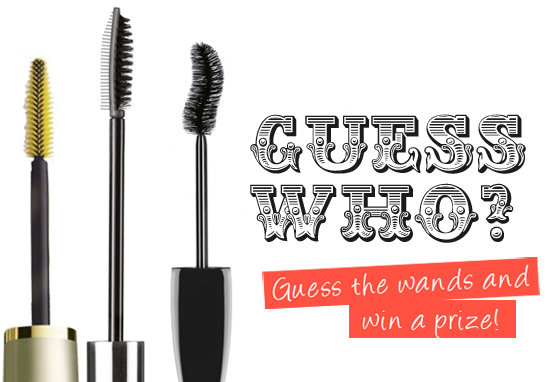 I'm feeling a bit mysterious these days so I thought I'd tease you all a bit since it's Friday: the end of week prize today is going to be a Mystery Bonanza Gift which one of you will win...
BUT.
There's a catch.
Advertised
You've got to correctly guess what mascaras the three wands above belong to. Study them to the max with clinical precision - because it's not as easy as it might seem.  There's no need for any drama, just take a long hard look and make your guesses in the comments.
I'm looking for the mascara name and brand, and the winner will be announced next week!
So come on, get guessing!