 Hair appointments are scarce around this time of year. If you forgot to book in early, don't worry. Here's how to manage your hair when the salons are chocka-block this Christmas.
Hair appointments are like gold dust during the party season. Everyone wants their hair to look good after all. Walk past any salon and you'll see stylists working away on curly bow dries, highlights and up-dos. But it's not only that we want to look good. There's also the costs to think of too. Most people get their hair done in December to avoid having to worry about it during January (the peak dry bank account season!).
Look, the truth is, sometimes you miss an appointment. Or forget to book one. Or (like me) think you can sneak one in just by luck. Either way, if you're feeling a little left out in the cold, there is hope. You can still have great hair this party season with just a few little tricks. Here are our top three tips for managing your hair, when you can't get a salon appointment.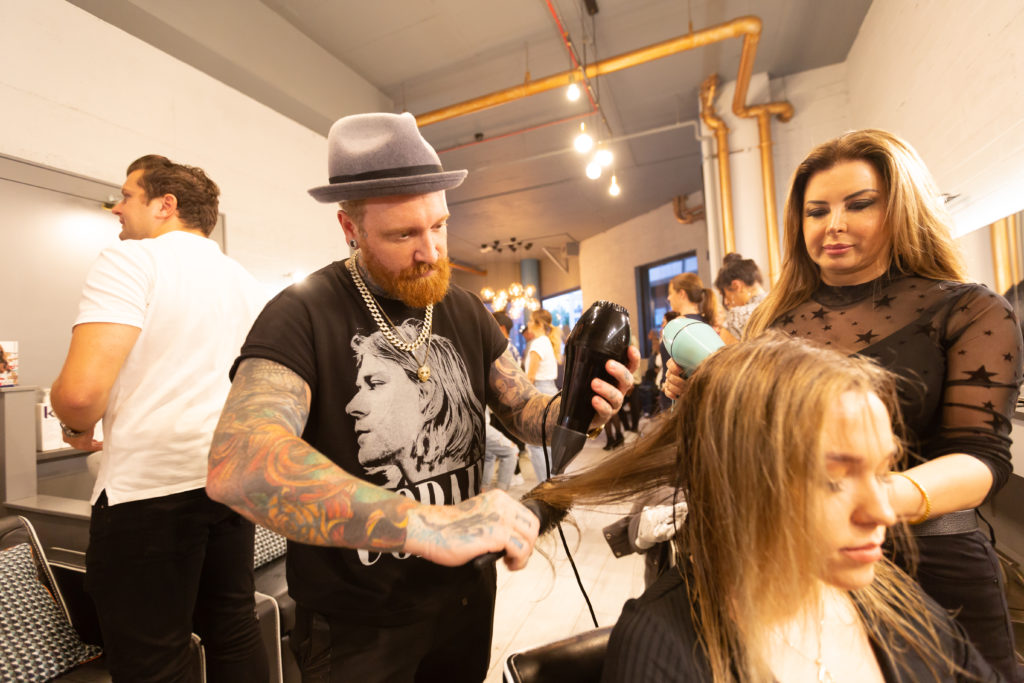 Root Touch Ups
Root touch up powder is one of the best products to invest in if you're worried about greys peaking in. There are specialist ones available, but you can also use an eyeshadow too. Just test out the shade the night before to check it matches.
Advertised
Texture
Texture in hair can hide a multitude of sins from bad roots to overgrown fringes. The trick is to embrace the idea of bedhead and run with it. Use texturising powders or dry shampoo for root height, and then a large barrel tongs to create volume and waves. Wear it down, or clip of sections for a messy updo. Or keep it simple with a textured top knot or ponytail.
Deep conditioning treatments
Shiny hair is healthy hair, but sometimes when we colour treat our hair (especially blonde) it can become dull. Keep the shine in your hair and avoid split ends with a deep conditioning oil home-treatment. Or alternatively, make your own nourishing mask using some ingredients from the fridge.