 Dehydrated hair is unhappy hair. Think frizzy, dry ends and general unruliness. But it's possible to restore hair to its former glory with these easy tips.
Dehydrated hair is just as problematic as dehydrated skin. And, as we know, the winter months are when both our skin and hair need the most TLC. Central heating, changes in weather and lack of sunshine during the colder months can lead to our hair becoming frizzy and unruly. When you start adding in any additional styling (such as blow drying or straightening) in the run-up to party season, the results can be less than pretty.
As someone who has been trying to grow their hair out for a number of years (I'm finally getting there), keeping it in good condition has become something of a personal mission. I've tried a myriad of products, some more successful than others - all designed to help keep it hydrated. If you're in the same boat, or perhaps looking for something to pre-empt the frizz, here are some favourites.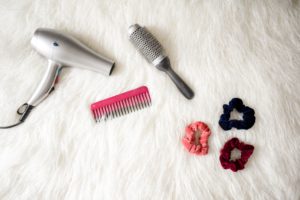 Hair Masks
A step up from a traditional conditioning treatment, masks are best used two to three times a week to keep hair hydrated and healthy. My favourite trick is to comb the product through from the mid-length to ends (because my roots can be oilier), tie it up and then go to sleep. In the morning, the mask has had plenty of time to workouts magic on the dehydrated parts, so can be washed out without making the roots heavy with residue.
Advertised
Nourishing Oils
Hair oils can be a tricky beast. Use too much and you have to almost wash your hair again, use too little and nothing seems to happen. Usually, hair oils are best suited to those with seriously parched hair (through bleaching or colouring), curly, or thick, hair that needs taming.
There are plenty to choose from including luxe and more affordable options. But if you're on the hunt for a cheap and cheerful solution, a good quality coconut oil will rehydrate hair (and leave it smelling delicious!).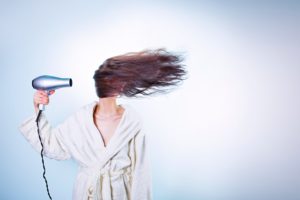 Heat Protecting Sprays
Advertised
For dehydrated hair that's prone to becoming frizzy and fly away, a heat protection spray can be an ideal product. They are traditionally much lighter than either a mask or oil so won't leave your hair looking lank or feeling heavy. Simply spritz lightly over hair, comb through and then blow dry as normal. The product will help to add shine and tame frizz while protecting against heat damage.
Do you use any of these in your beauty routine?