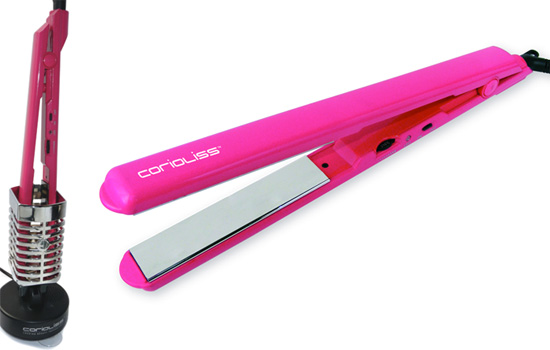 Yup, read that post title again there just to be making sure to be sure, but straightener brand Corioliss have launched a hair iron that's capable of playing yer MP3 player as you straighten your locks.
The SXE Titanium Styling Tool features a vintage 'Dyna-mic' tool holder speaker into which you can plug your iPod (or any MP3 player and even plugs into your laptop) so you can whistle while you work. That's the gimmick: the actual hair styler is bound to be pretty good - I have an excellent Corioliss straighteners and this baby features titanium plates to seal in moisture deep within the hair shaft. The plates expand when heated which apparently guarantees perfect alignment when styling.
Advertised
You can get it in pink and black sparkle designs and it's available now from corioloss.com for €89.