 It's a popular time of year to inflict a personal detox on oneself and solemnly vow to adopt all sorts of virtuous habits, but if that all sounds rather too painful how about making January the month where you organise your beauty stash instead? It's simples to have a New Year's clearout, purging things like the foundations that oxidise to shades even an Oompa Loompa would refuse to wear, chucking out eye creams that have separated into their constituent parts, and binning moisturisers that have started to smell strangely plastic-y.
Getting rid of the chaff is the easy bit, but there's little point having enough in-date and desirable products to open your very own beauty emporium if you can't actually get at and use your stuff. Having all your make-up and skincare and bath and beauty bits tidy and up off the floor so the dog can't chaw on them is one thing, but keeping them organised in a way that makes them easy to see and access is the mark of really good storage (and prevents accidentally doubling up on things you already own.)
Hard-sided trolleys and cases work really well for some people – read Emma's rave review of her shiny new acquisition here – but if you have a truly epic collection, need an overview of everything at a glance to ensure you'll use it, and don't have the floorspace to devote to dedicated standalone beauty storage, here are my suggestions.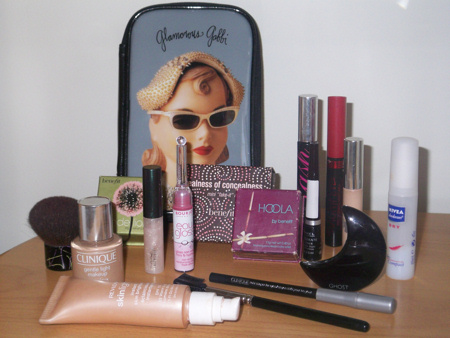 1. STORE EVERYDAY STAPLES SEPARATELY
If you have a core of workhorse products that you use everyday, keeping them together in a small make-up bag rather than mingling with the rest of your stash makes sense. You'll always be able to put your hand to them, won't be overwhelmed by of choice, and will be able to grab it and go if you need to do your make-up on the hoof or keep it close by for touch-ups during the day.
Where to buy: Beaut.ie reader Lauren's Glamorous Gabbi bag by Benefit is sadly no longer available. Sob!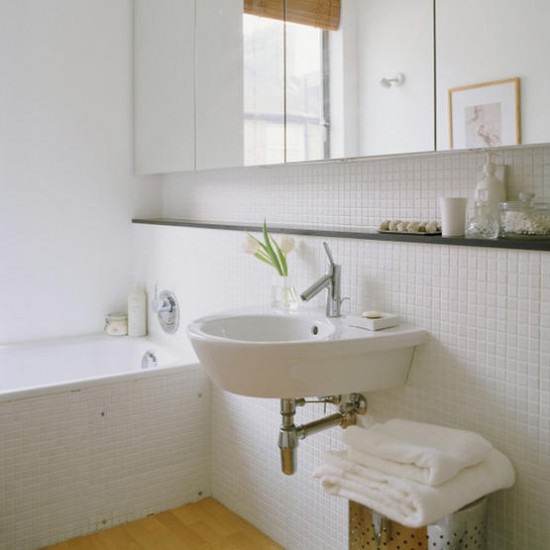 2. INVEST IN WALL-HUNG MULTI-PURPOSE STORAGE
I mounted a wall-full of frame-free mirrored cabinets like these ones in the main bathroom of my house in Portarlington and they changed my life. (This is only the mildest of exaggerations and I still miss them terribly.) For the first time ever, I could see all of my gear at once, the floating cabinets looked lovely and, at 14cm shallow, things never had a chance to get lost in their depths; the fact that I could use the open mirrored doors to get a 360 degree view and do the back of my hair was an added bonus.
Everyone who saw them thought they were awesome (and since a number promptly went off and installed the cabinets in their own gaffs, too, I know they weren't just plámásing me.)
Where to buy: IKEA's Godmorgon mirrored bathroom cabinets, from €170
3. USE YOUR CHEST
The top of a chest of drawers makes an ideal place to stash your, er, stash. To keep it looking organised and tidy while still being visible, you'll want something like these minimalist acrylic lovelies from Muji.
Advertised
They're very sturdy (I have some that have been in constant use since I was in secondary school, which is neither today nor ten years ago) and unless you drop them on a tiled floor you will have them forever.
Where to buy: Muji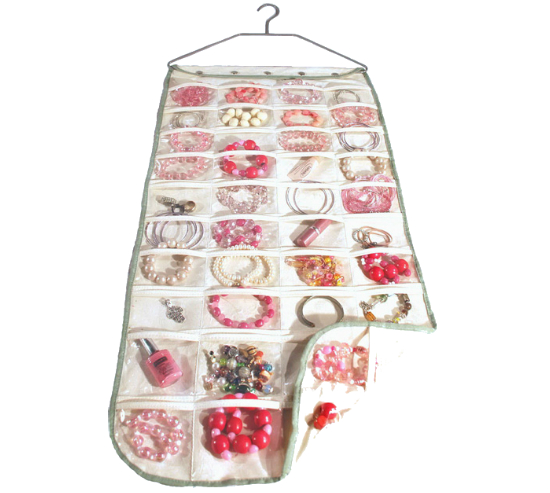 4. THINK OUTSIDE THE JEWELLERY BOX
Suspended from a hook on the back of a door, a hanging jewellery organiser like this with clear pockets takes up virtually no space and provides valuable storage for smaller beauty items that might otherwise be misplaced, or products that you don't use everyday but don't want to overlook for weekend wear or nights out.
I have a €2 pink polka-dotted pound shop number that holds things like eyeshadows (singles/duos and palettes) and primer, false lashes and adhesive, and lipsticks (stored upside down so I can see the labels) together with lipliners and a lipbrush.
Where to buy: Try Heatons or Penneys for similar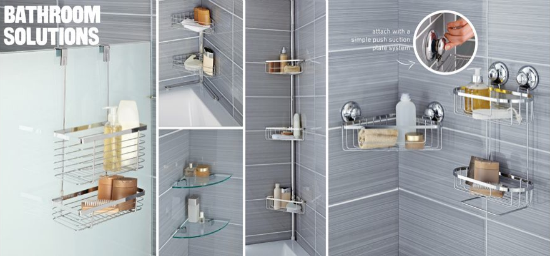 5. GET A CADDY IN YOUR SHACK SHOWER
Having products and tools scattered around your bath or shower not only looks untidy: it's a pain in the ass to clean around, too. Corral them with a discreet shower caddy; the best versions are well-balanced, rust-proof with plenty of voids for fast drainage, and have rims around the shelves to hold items in place.
Where to buy: The versions above are all from Next
6. BRUSH UP YOUR BRUSH STORAGE
My brushes and tools have lived, heads up, in a set of tumblers for years. While I've heard that keeping them on end like this is supposed to lead to all sorts of horrors like performance breakdown and splayed bristles, I've yet to have any problems – and there's no way I'd remember/be bothered to use them if I'd to dig them out of a brush roll in a drawer every time I did my slap.
Where to buy: Ah here - shop your kitchen presses for this one. A mug or short vase will work equally well
Are you someone who needs to see your beauty bits to be reminded to use them? How do you keep yours?
Advertised
Images via Livingetc // Makeup Savvy Extra // Neat Freak // Next // Bless My Bag