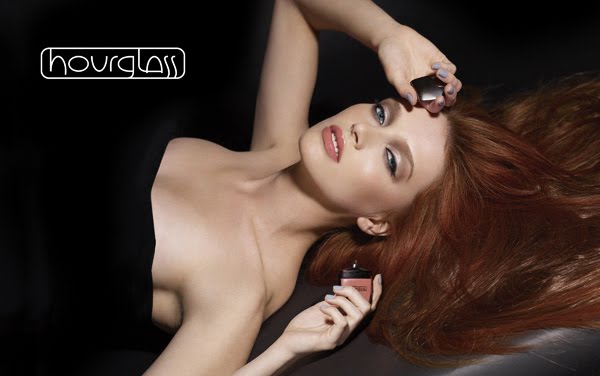 Doesn't the name Hourglass just scream old school glamour? This luxe Californian brand is relatively new to Ireland – they launched in Harvey Nichols last summer – but the products have a massive cult following worldwide. I received a few bits to trial - in the form of the Opaque Rouge Liquid Lipstick in Riviera, Kohl Eye Pencil and Arch Sculpting Brow pencil - and got to testing, to see what all the fuss was about.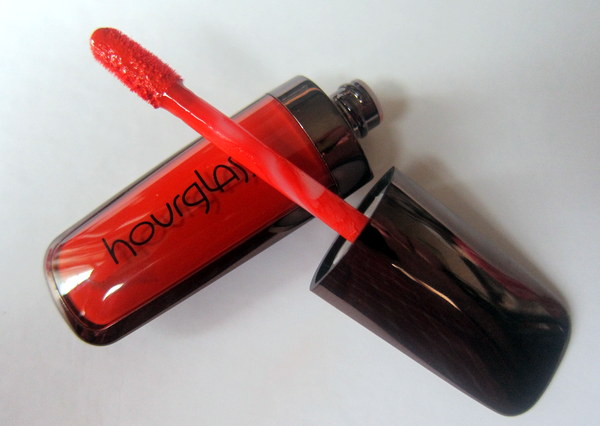 I was excited to try the liquid lipstick: I absolutely adore the shade – a rich, vivid orange – and I'm a sucker for matte lips. And it didn't disappoint - the difference between this and other matte liquid lipsticks I've tried (like the Collection lip creams, Rimmel Apocalips or this Lancome lovely) is that the Hourglass product actually dries and sets on the lips (unless you're wearing balm, so give that a miss). It creates a film of really intense, longwearing colour that has a lovely velvety matte finish. But is it drying, like so many mattes are? Nope – the film serves to lock moisture in and prevent it escaping, so while I can feel this on my lips while I wear it, it's not uncomfortable and it doesn't leave me flaky.  I get about five hours wear time before I have to rub off what remains and, hello, did I mention the shade?!?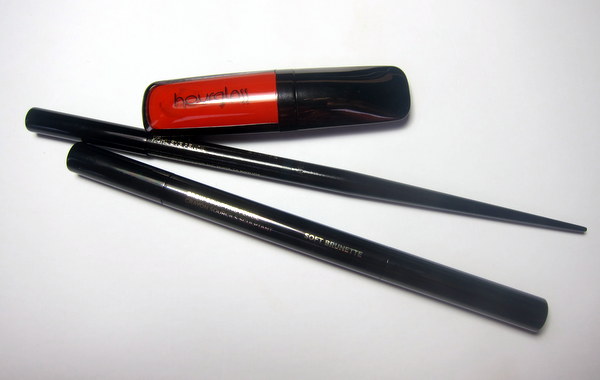 Fans of blacker-than-black eyeliner will be interested in the Film Noir Kohl pencil, which is new this month. Designed specifically for lining the inside of the lid, though it can also be used at the base of the lashes, this is intensely pigmented and won't smudge or budge – which is a common problem on the waterline. It's a nice rich, glossy black that won't drag the skin around the eyes.  Prettily packaged – it looks like an Oriental hair stick – it's €28 and comes in black or brown.  That's spendy, yes, but it did last about five hours in the waterline which is pretty darned impressive.
Advertised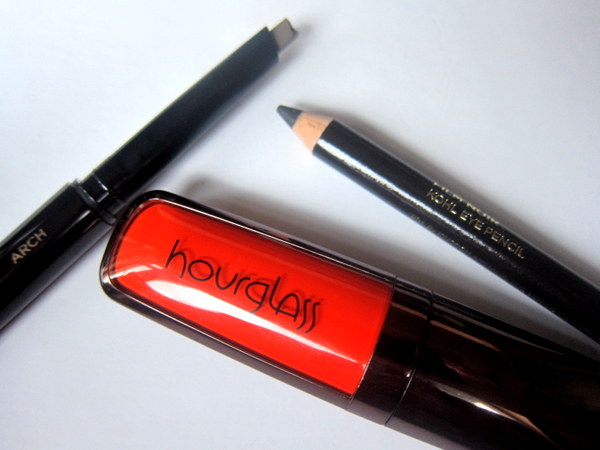 Also new this month, and probably my favourite of all three products, is the Arch Sculpting Brow Pencil (€29). It has a twist-up triangle tip that is a little thicker than I usually like in a brow pencil – the Clinique Superfine Liner for Brows would be more my usual style. But it's designed so the flat edge can sculpt the brow with broad strokes, while the pointed tip creates finer, more precise lines. The Soft Brunette shade is fab – it's very ashy with a lot of grey in it, which looks most natural if you have dark hair (Blonde and Dark Brunette are also available). But it's the formula that really sets this apart  - the pencil is a hybrid powder/wax combo that gives soft and subtle definition. And the brush at the other end is a good 'un, too.
And here are the three on my mug: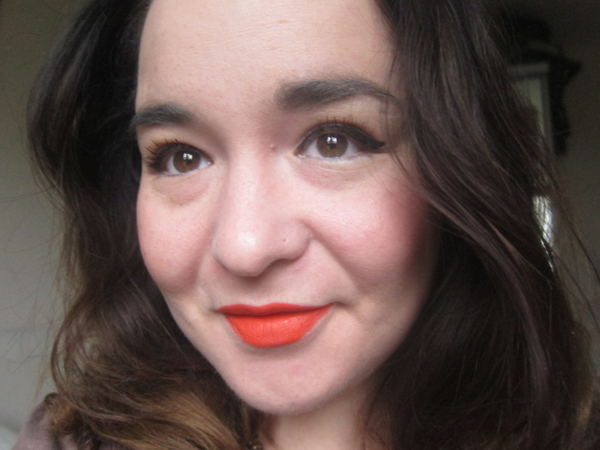 So what do you reckon? Maybe you're already using this brand? And if so, any recommendations for what I should be checking out next?
Advertised