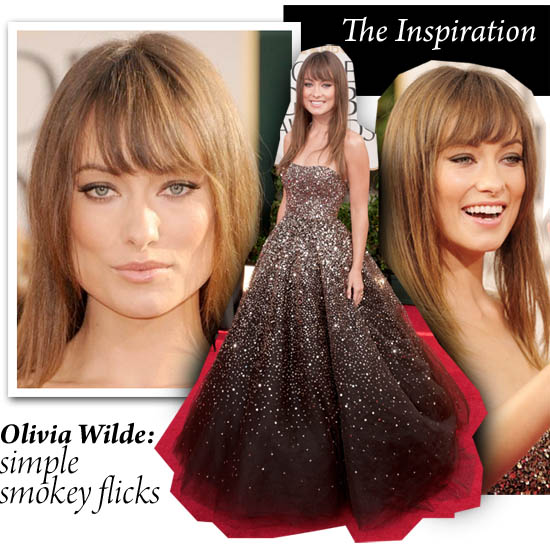 Olivia Wilde at the 2011 Golden Globes
This is a super-easy makeup look, perfect for when you want to make minimum effort with maximum results. I find that it's very much a "prettifying" look and the colour will suit any eye colour. Get your greys and blending brushes out and let's get started!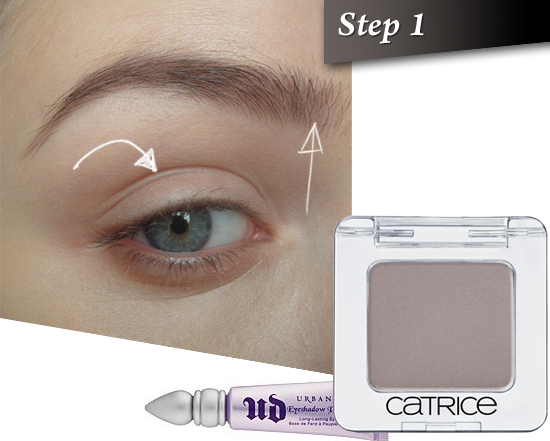 1. As always, I applied my Urban Decay Primer Potion all over the lid with my ring finger and I filled in my brows with Catrice eyeshadow in Starlight Espresso. Olivia's brows aren't the main focus on her face so if you don't need to fill in gaps on yours, leave them be.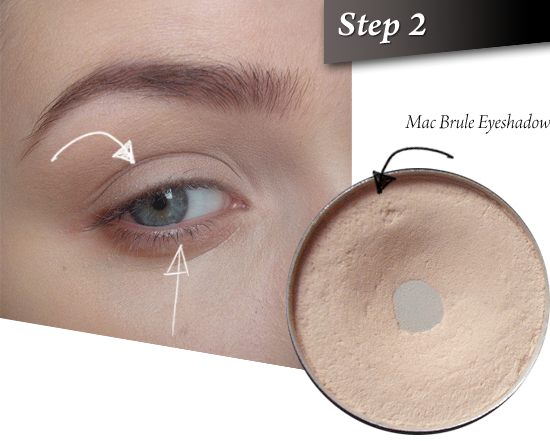 2. Next you want to do a wash of a matte bone coloured (or any fleshtone eyeshadow that matches your skin) eyeshadow all over the lid and under the lower lashes. I used Brule by Mac. This is to make it easier to blend out the grey as its the only other colour we will be using, and as those of you who use UDPP will know, it can be hard to blend with a sticky base like this.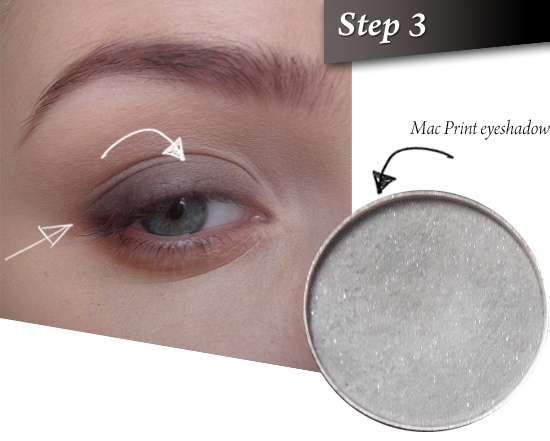 3. On a stiff blending brush I took the colour Print by Mac and slowly began building up the colour in the outer corner, sweeping it in towards the inner corner when there was very little product left on the brush. Keep doing this over and over until you get that nice gradient going on. Don't go too dark in the outer corner and don't blend upwards too much, you want to see no shadow above your crease when looking straight into a mirror.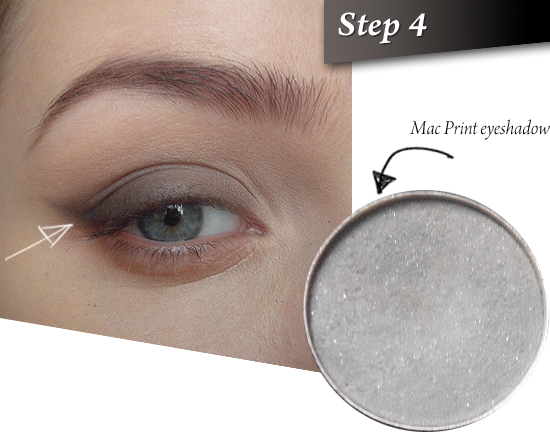 Advertised
4. On a smaller pointed crease brush and a little more of Print, place the brush in the outer corner as before but this time flick it out towards the end of your eyebrow to get the same look Olivia has. Again apply and blend until it looks right. Don't be afraid to take a large fluffy blender (clean) to do any additional blending work.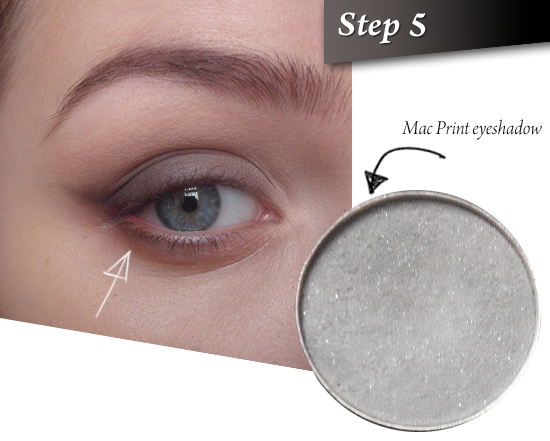 5. On the same small crease brush (or any brush you like using) using whatever product is leftover on it, run it along the bottom lashline, about a third of the way in.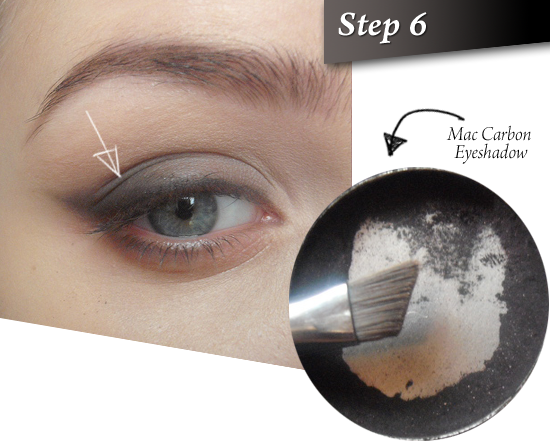 6. To make the lashes appear thicker, I took an angled brush and Carbon eyeshadow by Mac and pressed this into the upper lashline.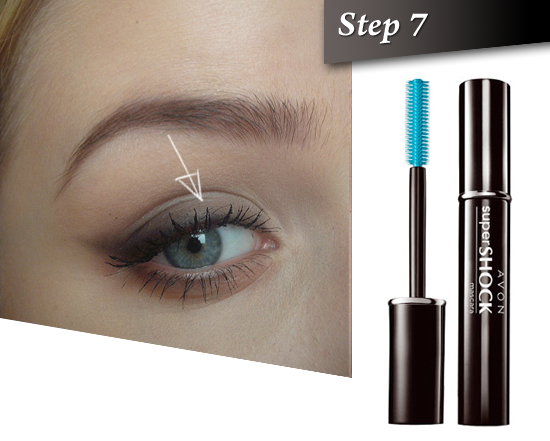 7. Apply two-to-three coats of Avon SuperShock Mascara. If this look is too simple for you, add lashes to add some wow factor, but Olivia doesnt seem to be wearing any, so I left them out for more of a daytime smokey eye.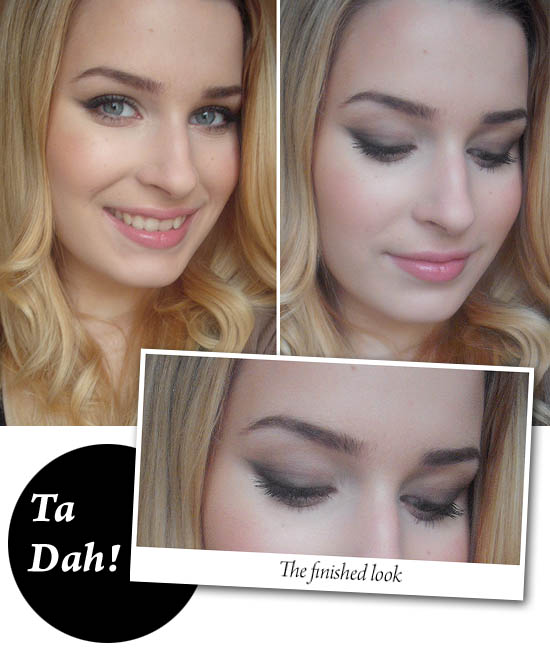 On my cheeks I wore a tootsy bit of Clinique Gradient Blusher in Black Honey and to add the illusion of a Hollywood glow I ran a little bit of Bourjois Delice de Poudre bronzer around the hairline and backs of the cheekbones. On my lips I wore a little bit of Bobbi Brown Rich Colour Gloss in Tutu 1.
Advertised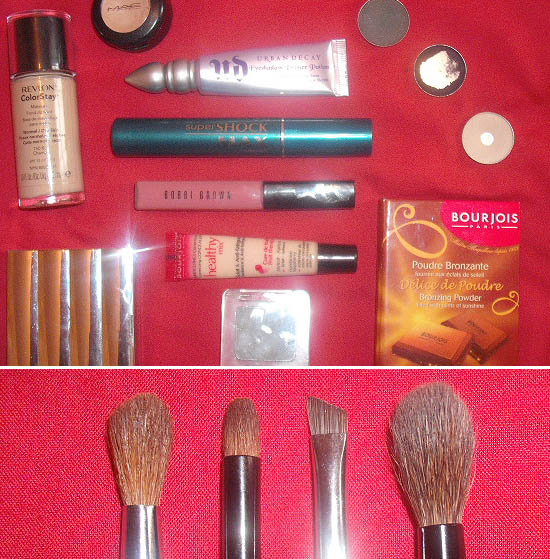 Products and brushes used.