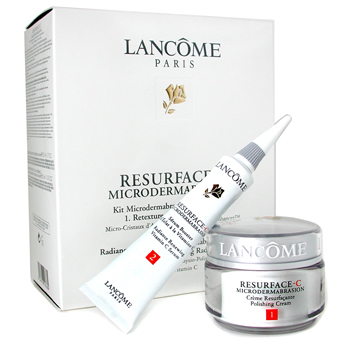 Did you gals see Gok and his naked chicks last night? They tested home microdermabrasion products - and I wanted to jump into the telly and kill that woman who kept pronouncing it Micro Dermahhh Ahhhbrasion - what!?
Not getting the name of the product right notwithstanding, what did they like? Not surprisingly, Lancome's Resurface C kit came in at the top - and at about €80, I'm not too surprised! (hint - cheap on Strawberrynet right now, only €66.50)
Philosophy's Greatest Love derma AAAHHHBrasion product also did well with testers and trailing in the rear came No7 and some crappy brand who I have never heard of - and never want to try. A MDA product in a sachet for €2? Eh, no ta.
Advertised
Next week they're doing eye creams to fade dark circles and my eagle eyes spotted BeneFit's Eyecon and Hylexin's wunder-cream. It'll be interesting to see what wins that particular battle!