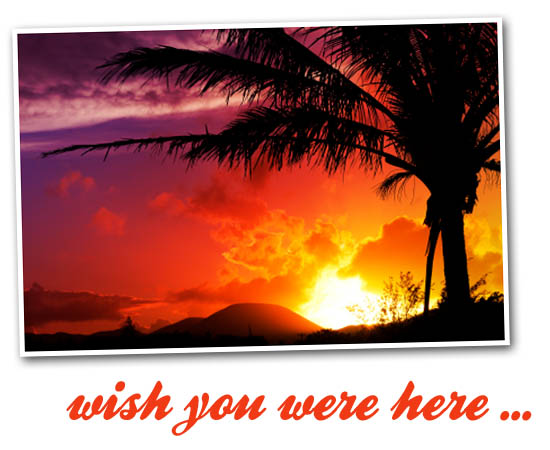 This is for those of you who love colour and aren't afraid to show it! As always, you don't have to use the exact same products as I did, in fact I recommend fishing about in your current collection and pulling out those unused super-bright palettes!
1. I started off without any base, as I knew the shadows would fall out like crazy so I just applied my Urban Decay Primer Potion all over the lid and below the lower lashes with my ring finger.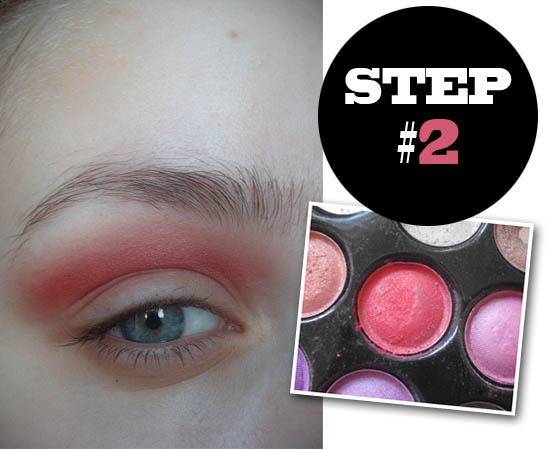 2. Next take any matte reddish colour, I used one from a generic brand bright palette (think something like a Coastal Scents 88 palette, or similar). On a fluffy blending brush I did a light wash of this in the crease, blending well.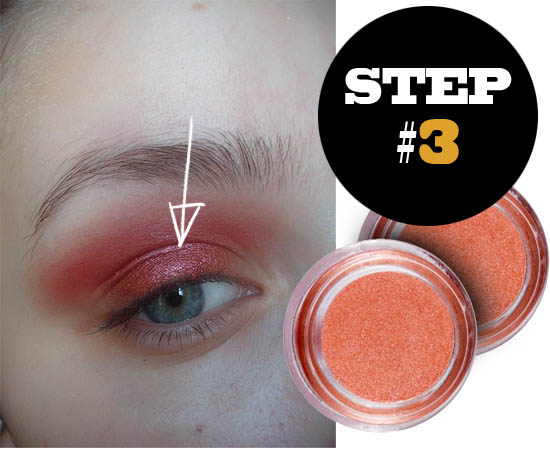 3. Next on a flat shader brush I took a little bit of this Barry M Dazzledust in 87. I applied this right in the middle of the lid, leaving out the inner and outer corner.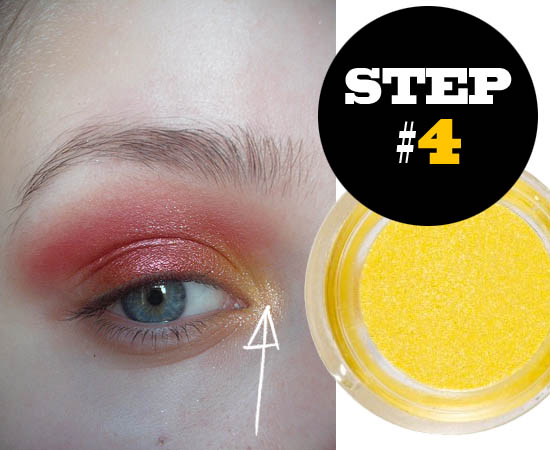 4. Taking another Dazzledust, this time number 76, on the same brush, I applied this in the inner tear duct.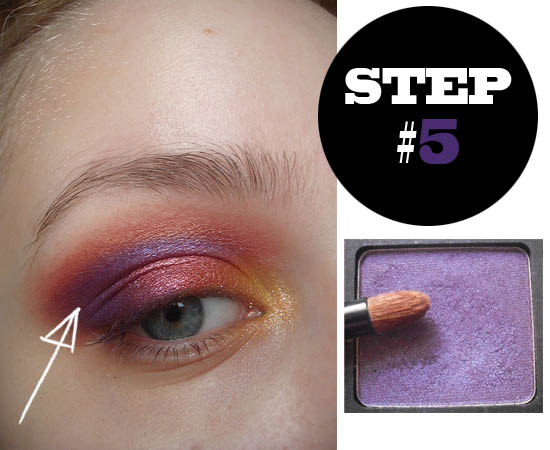 5. To add some depth to the eye, I took a pointed crease brush and Inglot 439 (any purple or aubergine colour will do, a matte colour would look amazing) and applied this in the outer corner and sharply in the crease.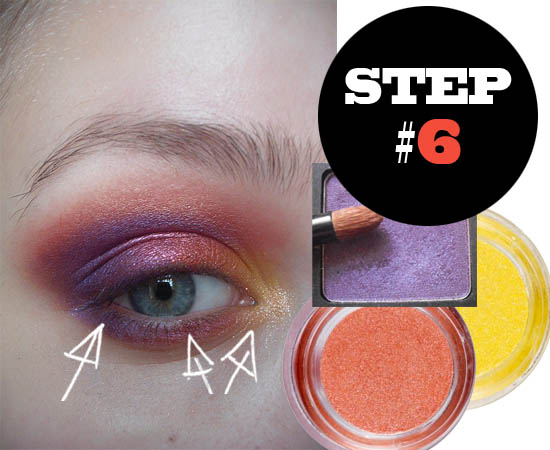 6. I applied all three colours under the lower lashline in the same order, purple in the outer corner, orange in the middle and yellow in the inner bit.
Advertised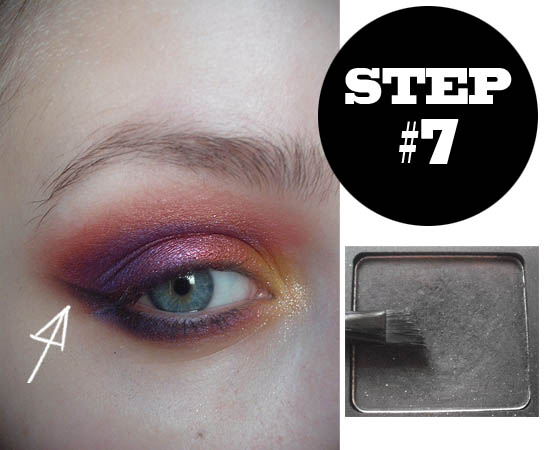 7. I wanted to make the lower lashline a little darker so with an angled brush and Inglot 63 (the best matte black I've ever tried. Mac Carbon who!?) I ran this just at the root of the lashes lightly, and extended the line out, to mark where I wanted my wing to go.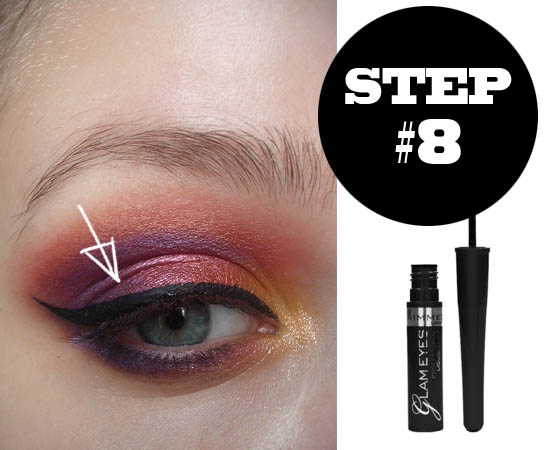 8. Using Rimmel Glam'Eyes Liquid Liner I lined my top lashline, winging it out dramatically.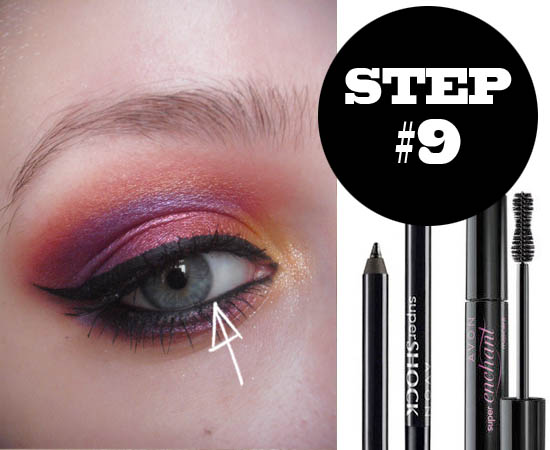 9. I then used Avon SuperShock Gel Liner on the top and bottom waterlines and added Avon Super Enchant Mascara to lashes.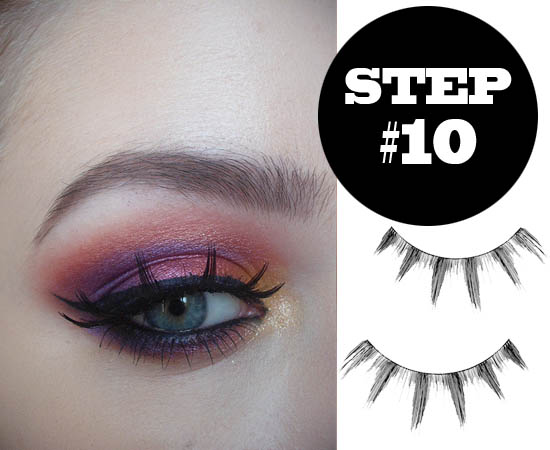 10. This look was crying out for crazy lashes, so I applied Ardell 134 lashes. Definitely not an office look then!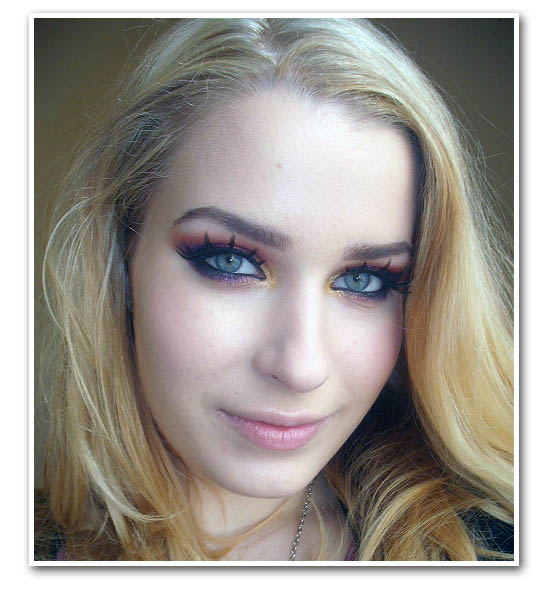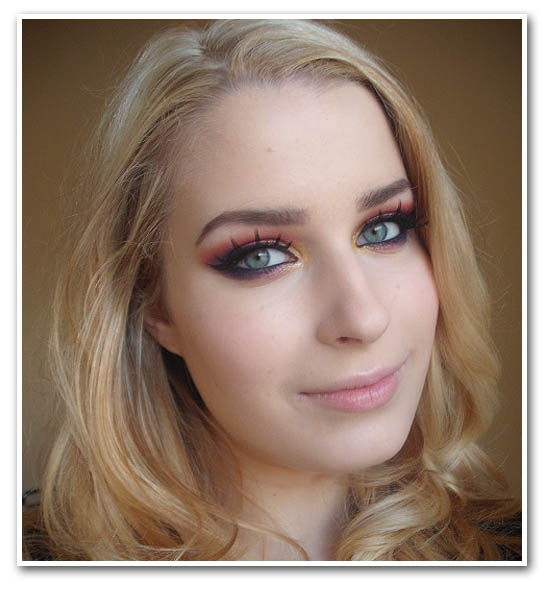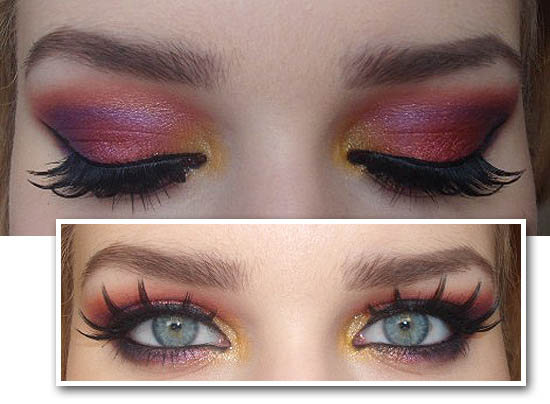 On my cheeks I used Urban Decay AfterGlow Cheeck Tint in Quickie and Mac Creme Colour Base in Shell to highlight. On my lips I dabbed on a little bit of Gosh Lipstick in Darling to get that pale nude look.
Advertised
Products and brushes used: