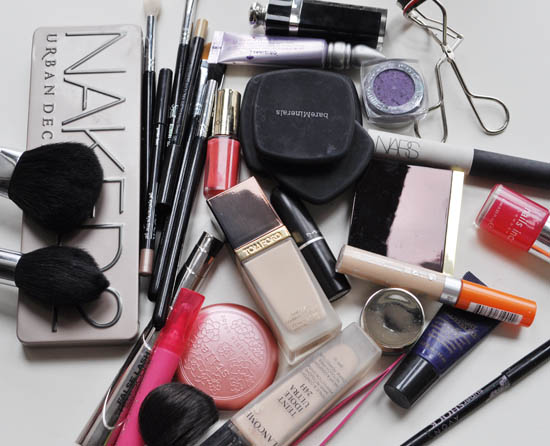 So, here's what I brought to Glasgow at the weekend on a two day trip to see my mate Lisa. Yeah, two days.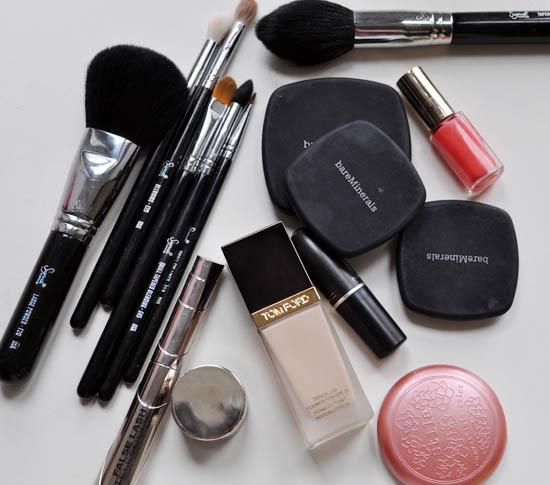 And ladies, here's what I actually used.
I know. Bit of a difference.
So why couldn't I just have taken that amount with me in the first place? Simple: I just can't pack light. I need choice!
Advertised
In my defense, I often use weekends away and work trips as testing grounds for new things I've been sent or stuff I've bought. Having none of my old reliables around me to fall back on forces me into a hot-house situation with boxfresh products and gets me to evaluate them on the fly.
So packed with me were some Sigma brushes from the Premium Professional Kit I'm currently testing (and none of my usual motley faves) as well as a few of bareMinerals soon-to-launch pressed Ready eyeshadow palettes.  I also had the usual billion lipsticks rattling around my handbag and skincare separately, oh worry not.
I'll tell you a wee bit more about the brushes and shadows later this week (they're both worth a bit more than a mere shoutout for us beauty obsessed types, happily) but for now lets get busy with the following. Take the poll below and then leave me a comment on your weekend/week away/serious holiday packing style.